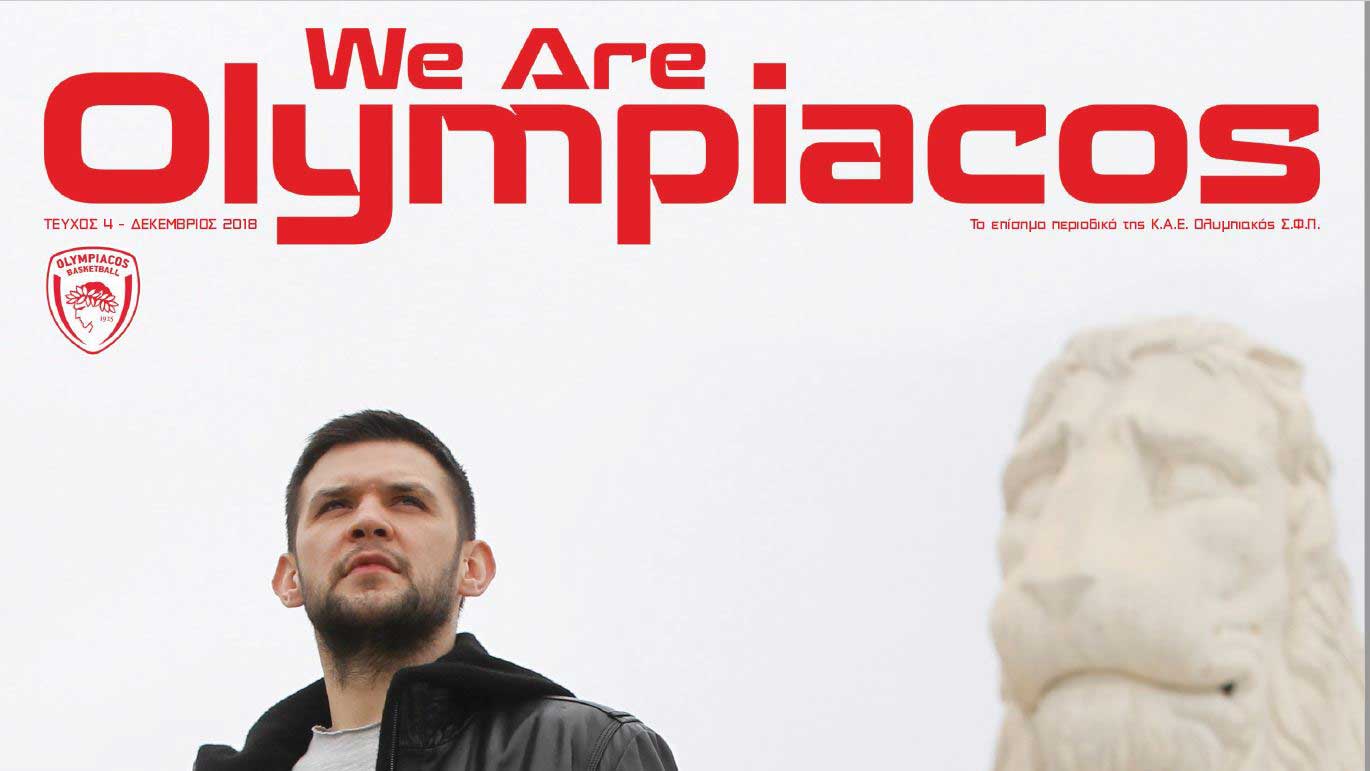 WeAreOlympiacos: Kostas Papanikolaou in the interview of a life time
The fourth issue of We Are Olympiacos is here and ready for you to browse. The autobiographical interview of Kostas Papanikolaou and his photoshoot in the Piraeus neighborhoods is the main article of our magazine but it's not the only one in the 94 pages you have displayed on your screens.
What else you can read in the fourth issue:
• A report on the great individual records of the 'reds' with the Euroelague, taking point from Zach LeDay's record in the game against Buducnost.
• The Olympiacos tailor, Giorgos Papadogamvros, has done it again.
• A 'legendary' wedding at the SEF.
• The other Nikola Milutinov. Meet the Serbian center through various personal questions and answers.
• A tour of the 'reds' locker rooms with Nigel Williams-Goss.
• What was Vassilis Spanoulis up to when he was 10 years old?
• What does Janis Timma like ?
• The first part of getting to know the Red Drops.
• How well do you know the team? Τhe 'red' quiz
• A photo album of the Olympiacos and Bwin video making that won everyone's hearts
• Τhe One Team and the … eye-glasses of Papanikolaou and Bogris.
Wish you all a good reading…