What's trending with Lountzis!
Let's get to know the Olympiacos' players off court. What they eat, what kind of music they listen to, what they like to wear, what's their current favorite movie, where do they hang out and many more little secrets…
WHAT'S YOUR CURRENT FAVORITE TV SHOW
'How I met your mother'. I know I'm a bit late watching it, but better late than never!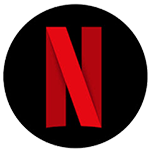 NETFLIX or AMAZON?
«Netflix».
WHICH MOVIE YOU WATCHED RECENTLY AND ENJOYED?
« Escape Room 2. It's a mystery thriller»
DO YOU FOLLOW FASHION? WHAT DO YOU LIKE FROM THE CURRENT FASHION TRENDS?
«To tell you the truth, I really don't. I dress casual, I can wear anything, but no, I can't say I follow fashion trends».
WHAT DO YOU LOVE TO WEAR?
«Uniforms and sweaters. I generally like sporting attire and I feel comfortable in that kind of clothes».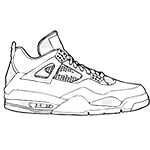 WHICH KIND OF SHOES WOULD YOU ALWAYS WEAR IF POSSIBLE? WHICH ONES MAKE YOU FEEL COMFORTABLE?
«Sneakers».
HOW DO YOU USUALLY PARE THEM?
«Uniforms or jeans»
DO YOU WEAR ANY EXTRAS?
«Sports hats».
WHO'S THE BEST DRESSED AMONG YOUR TEAM MATES?
«Kostas Sloukas».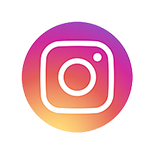 ARE YOU ON ANY SOCIAL MEDIA PLATFORMS?
«Instagram and Facebook».
YOUR FAVORITE MUSIC?
«Greek music».
WHAT KIND OF MUSIC DO MOST OF YOUR TEAM MATES PREFER?
«Greek music».
WHERE DO YOU HANG OUT AT YOUR FREE TIME
«I don't have any favorite place. I go out at Alimos and at Glyfada, by the water…».
WHEN YOU HAVE A TEAM OUTING, WHERE DO YOU USUALLY GO?
«We don't have a particular spot to hang out. Although, to be truthful, we haven't had an outing as a team yet».
WHO HAS THE BEST DANCE MOVES AMONG YOUR TEAM MATES?
«Tough question… I haven't seen them at a club, but if some videos we shot with the team are an indication, I will vote for McKissic. He was pretty good!».
WHICH IS YOUR FAVORITE VIDEO GAME
«FIFA for PlayStation».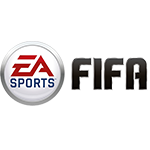 FIFA or PRO EVOLUTION SOCCER?
«FIFA».
WHO IS THE BEST AT FIFA/PES AND WHO'S THE WORST?
«Vezenkov says he's good and it's true. Who the worst is, I have no clue».
WHO PLAYS THE MOST VIDEO GAMES ON THE TEAM?
«I would say Larentzakis».
IS THERE A SIGNATURE EXPRESSION YOU USE ALL THE TIME?
«I don't think I have one, or I haven't noticed so… Maybe if you ask somebody else, they'll find something to tell you ».
WHO DOES THAT THOUGH?
«I'm not really observant, so I wouldn't know who does that».

IS THERE A MEAL THAT YOU NOW EAT THAT YOU WOULD NEVER CONSIDER WHEN YOUNGER?
«Fish. I wouldn't it them as a kid, I would always whine, but now I really like them».
YOUR HAIR - ARE YOU HAPPY WITH THEM RIGHT NOW?
«I would say yes! I'm actually happy only to have hair!».
IS THERE ANYONE GIVING YOU ADVICE ON YOUR HAIRSTYLE?
«No, no one. It hasn't occurred to me to talk about my hair with anyone. Truth is, even if someone told me something about them, I wouldn't listen».