What's trending with Antonis Koniaris
Let's get to know the players of Olympiacos off court. What they eat, what kind of music they listen to, which places they frequent…
WHAT'S YOUR FAVORITE TV SHOW AT THE MOMENT?
«Breaking bad».
NETFLIX OR AMAZON?
«NETFLIX»
WHICH MOVIE DID YOU SEE RECENTLY THAT YOU LIKED?
«The truth is I don't watch movies».
DO YOU FOLLOW FASHION TRENDS? WHAT IS IT THAT IS FASHIONABLE RIGHT NOW AND YOU LIKE?
«I generally know what's fashionable, but I can't say I dress accordingly …».
WHAT DO YOU LOVE TO WEAR?
«Jeans and t-shirts».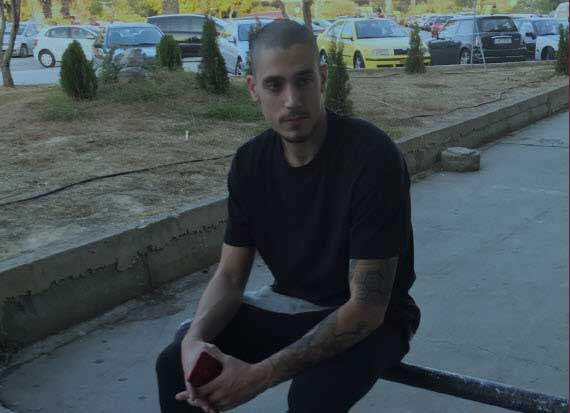 WHAT KIND OF SHOES WOULD YOU WEAR IF POSSIBLE? WHICH ONES MAKE YOU FEEL COMFORTABLE?
«Air Force 1»
WITH WHAT DO YOU USUALLY MATCH THEM?
«Jeans or sweat pants».
IS THERE AN ACCESSORY YOU ALWAYS WEAR?
«A watch, always».
WHICH ONE OF YOUR TEAM MATES IS THE BEST DRESSER?
«Although I haven't seen them off court yet, from what I can get, Brandon Paul must have the best style».
WHICH SOCIAL MEDIA PLATFORM DO YOU USE?
«Instagram».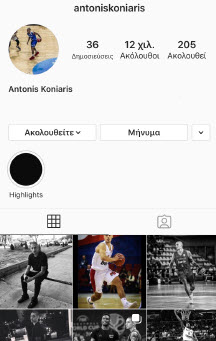 WHAT KIND OF MUSIC DO YOU LISTEN TO?
«Hip hop»
WHAT KIND OF MUSIC DO MOST OF YOUR TEAM MATES LISTEN TO?
«Hip hop»
WHICH PLACES DO YOU FREQUENT WHEN YOU GO OUT?
«I like going to neighborhood bars for a drink».
WHERE DO YOU USUALLY GO WHEN YOU GO OUT TOGETHER WITH YOUR TEAM MATES?
«We haven't been out together yet…».
WHICH ONE OF YOUR TEAM MATES HAS THE BEST DANCE MOVES?
«I think that Will Cherry has the best moves. He's a very happy person».
WHICH VIDEO GAME DO YOU PLAY THE MOST?
«Fortnite».
FIFA OR PRO EVOLUTION SOCCER;
«FIFA».
WHO'S THE BEST AT FIFA/PES AND WHO'S THE WORST?
«I don't know about the best, but I definitely know the worst. Me!».
WHO PLAYS THE MOST VIDEO GAMES ON THE TEAM?
«I don't know».
DO YOU HAVE AN EXPRESSION THAT YOU USE ALL THE TIME?
«Lately 'plain' is very trending and I'm kind of stuck with it as well!».
WHO USES THE SAME EXPRESSIONS ALL THE TIME?
"Papanikolaou».
WHICH FOOD YOU NOW EAT THAT YOU WOULDN'T TOUCH A FEW YEARS AGO?
«Green leaves salad».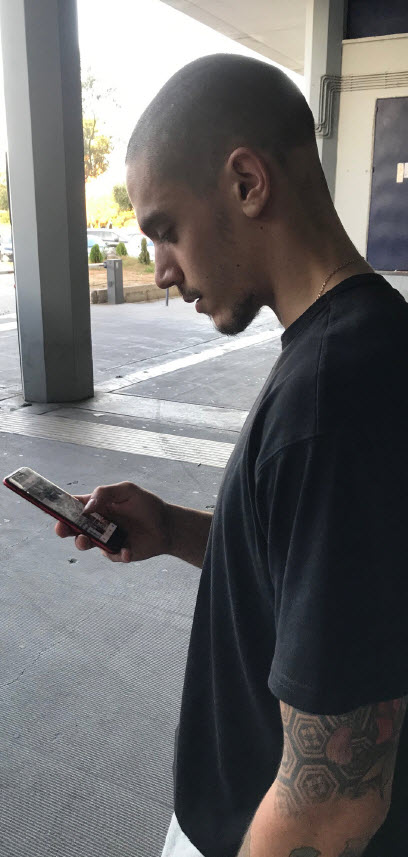 YOUR HAIR-ARE YOU HAPPY WITH THEM AT THIS PARTICULAR MOMENT?
«I keep mine shaved so I'm happy with that».
IS THERE ANYONE ADVISING YOU ON YOUR HAIRSTYLE?
«No, noone».