What's trending with Giannoulis Larentzakis
Let's get to know the players of Olympiacos off court. What they eat, what kind of music they listen to, which places they frequent…

YOUR FAVORITE TV SERIES RIGHT NOW
«Outlander»

NETFLIX or AMAZON;
«Netflix»

WHICH IS THE MOVIE YOU SAW MOST RECENTLY THAT YOU ENJOYED
«Fast & Furious 4»

DO YOU FOLLOW FASHION TRENDS? WHAT DO YOU LIKE AMONG CURRENT FASHIONABLE ITEMS?
«I don't follow fashion. I like wearing clothes that make fee good»

WHAT DO YOU LOVE WEARING?
«Athletic attire»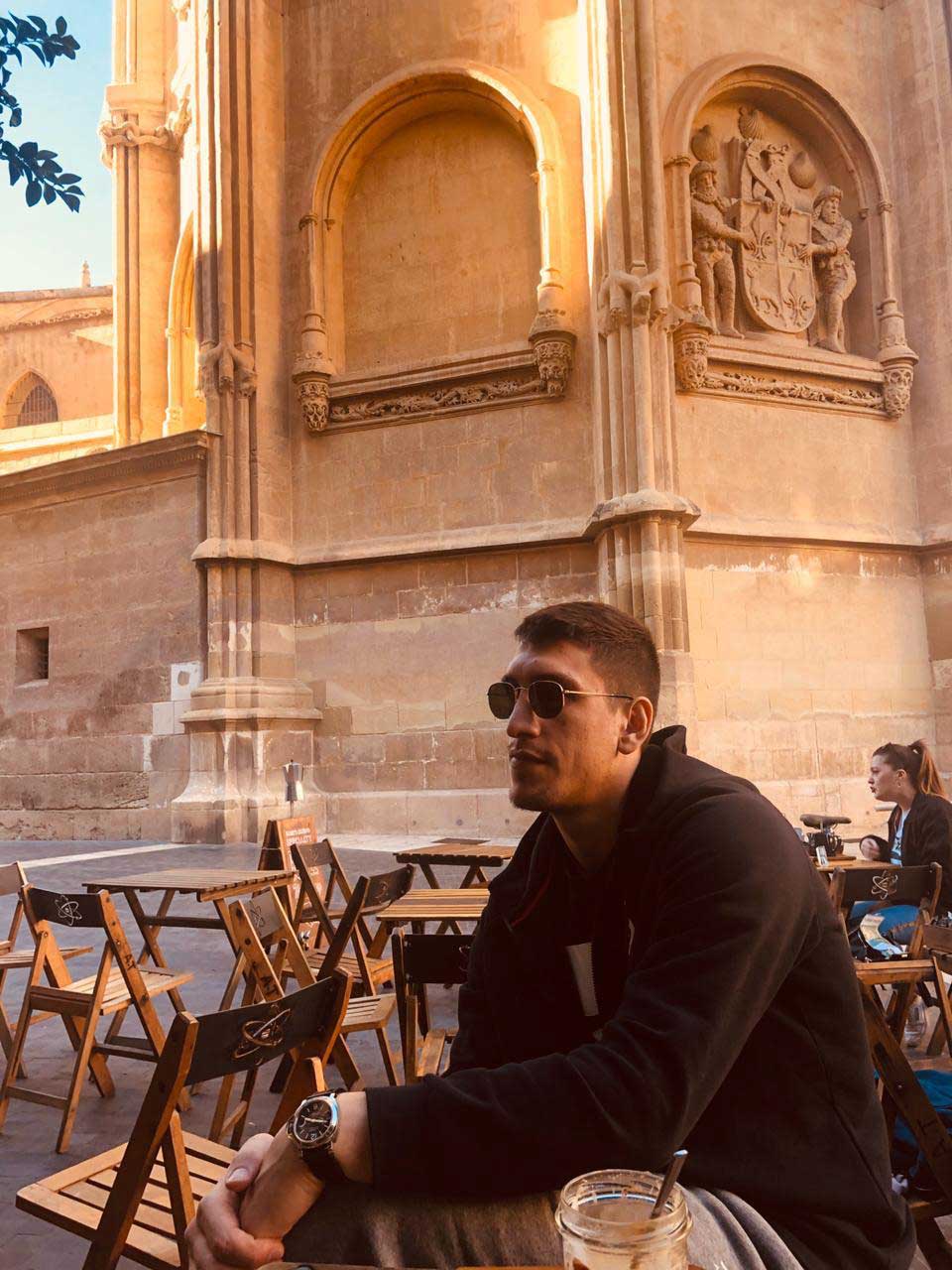 WHAT KIND OF SHOES WOULD YOU ALWAYS WEAR IF POSSIBLE?
«Mainly sports shoes»

WHAT DO YOU USUALLY MATCH THEM WITH?
«Mainly with uniforms and shorts»

DO YOU WEAR ANY ACCESSORIES?
«I always sport a watch. I'm generally into watches».

AMONG YOUR TEAM MATES, WHO DRESSES THE BEST?
«Kostas Sloukas»

WHICH SOCIAL MEDIA PLATFORMS DO YOU USE?
«Instagram, Facebook and a little bit of Twitter».

WHAT KIND OF MUSIC DO YOU LISTEN TO?
« Mostly Greek music, although it generally has to do with what kind of mood I'm in»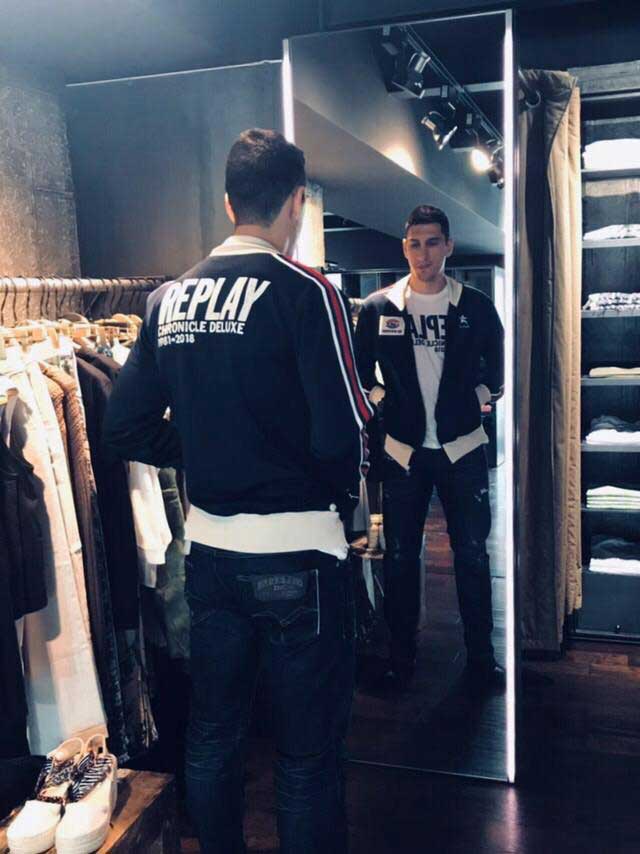 WHAT KIND OF MUSIC DO MOST OF YOUR TEAM MATES LISTEN TO?
«Most of them Greek music, except for the foreigners».

WHICH PLACES DO YOU FREQUENT WHEN YOU GO OUT?
«I will go everywhere! At the west side of the city, at the south side, I also used to go at the north side some time back».

WHERE DO YOU USUALLY GO WHEN YOU ALL GO OUT AS A TEAM?
«Mostly to the South side, because that's where most of them live, at All Day spots »

WHICH ONE OF YOUR TEAM MATES HAS THE BEST DANCE MOVES?
«Giorgos Printezis».

WHICH VIDEO GAME YOU PLAY THE MOST?
«FIFA and Call of Duty».

FIFA or PRO EVOLUTION SOCCER;
«FIFA, it's a no-brainer»

WHO'S THE BEST AT FIFA/PES AND WHO'S THE WORST
«I'm the best at FIFA. Vassilis Charalampopoulos is the worst, although he thinks he's good! He's not though!»

WHO IS THE MOST AVID GAMER ON THE TEAM?
«I don't think he plays that much, but I would say Alexandros Nikolaidis due to his age ».

IS THERE A PHRASE YOU USE A LOT?
«I don't have a phrase. I say 'come on man' a lot"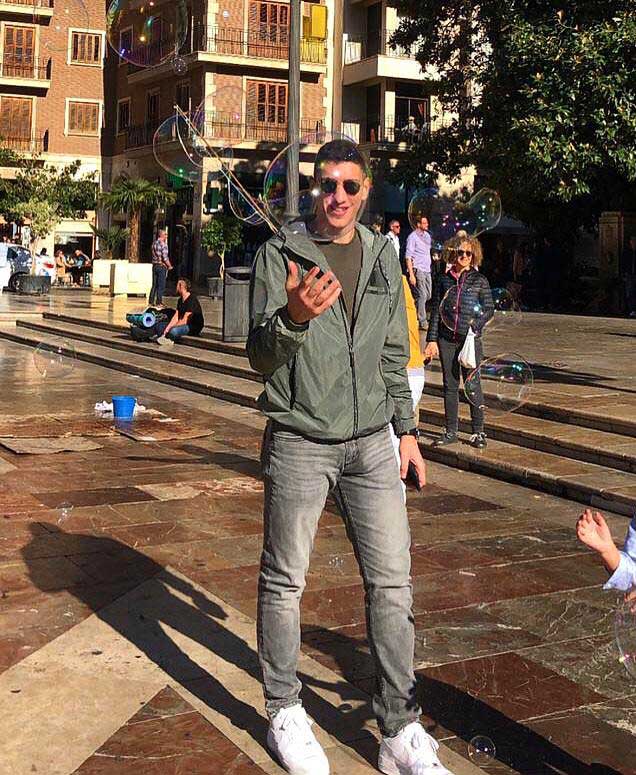 WHO USES THE SAME WORDING OFTEN?
«Sasha Vezenkov. ».

IS THERE A FOOD YOU NOW EAT, BUT YOU USED TO HATE IN THE PAST?
«I know eat beets and peas, while I didn't even go near them before. I like beets now, but with peas I don't really have a good time... I blame the "Gatzoulis - i.e. team trainer - diet».

ARE YOU CURRENTLY HAPPY WITH YOUR HAIR?
«Yes, now I am. I changed my stylist».

IS THERE ANYONE GIVING YOU ADVICE ON YOUR HAIR?
«Not actually advising, Printezis is rather teasing me a little bit, he's a bit of a narcissist himself».