The other Nikola Milutinov
He sees the world from 2.13m high, but he's really frightened of heights! He loves 'bouzoukia' (i.e. Greek popular music entertainment) and despite being a Serb, the song he would be looping for the rest of his life would be "Maria in yellow" (i.e. Greek song 'Maria me ta kitrina')! The word on Nikola Milutinov, who got to 'unfold' his other self through a 30 question probe!
- Were you a cartoon, which one would you be and why?
"I'd like to be Bugs Bunny to star in movie with Michael Jordan!"

- Were you an animal, what would you be?
"A wolf! I like wolfs!"
- What would be if not a basketball player?
"I would probably design software because that's what my brother and father are doing ".
- City or village guy?
"I like both, but I was born in a city, all my friends live in a city, so I'm choosing that ".
- Greek or foreign music?
"Bouzouki!".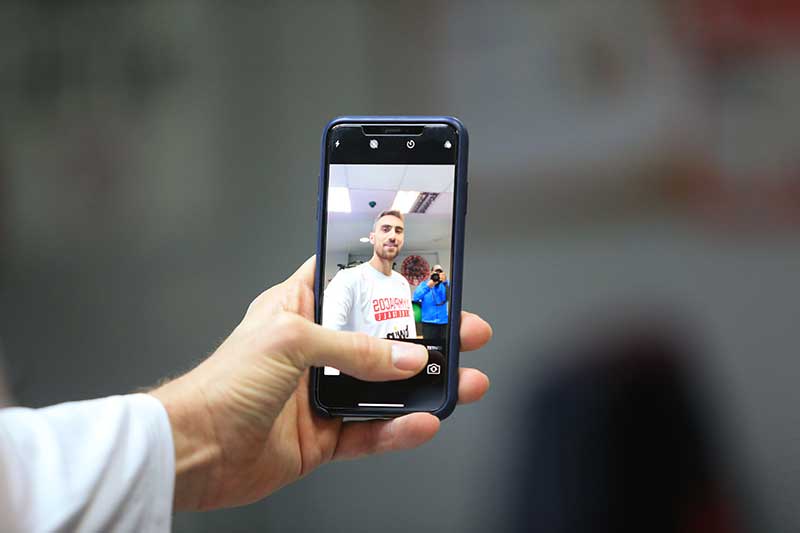 - A bike or a car and what brand?
"Definitely a car. I don't care about the brand, I'm not particular about anyone. However, I prefer cars because they are safer. I don't like bikes. ".
- Sea or mountain?
"The sea, for sure...".
- Do you believe in aliens?
"I do!".
- Do you believe in signs of the zodiac ?
"'No".
- Do you believe in ghosts?
"Yes, I do, but only after watching a horror movie ".
- If you could change something about you, what would that be and why?
"I wouldn't change anything! I'm happy with myself!".
- If you could turn back time, would you be changing anything with your life?
"I don't think I would be changing anything… Everything happens for a reason. As for my choices, I haven't regretted anyone. At least, not until now ".
- Are you a mama's boy?
"No... I don't think so that is...".
- Triple, dunk, block or an assist?
"Αn assist".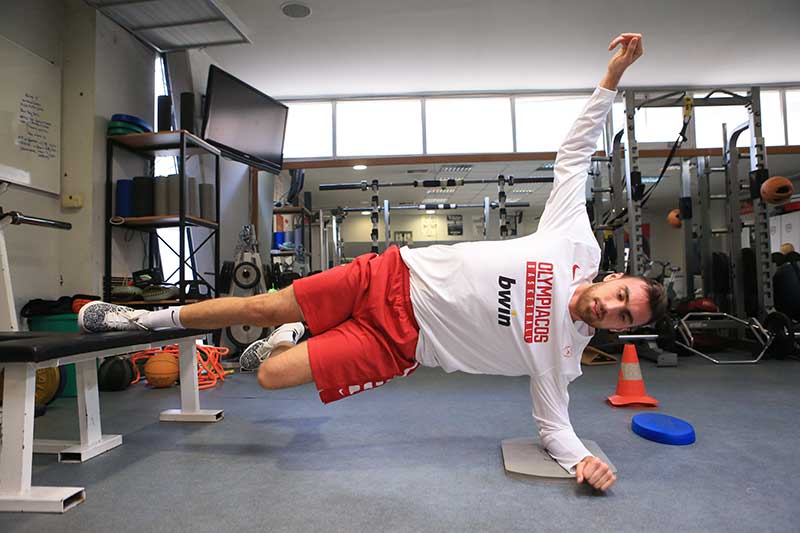 - Bouzoukia, clubbing or a movie at home?
"I like them all!".
- Tell us your craziest basketball dream
"When I was young, I would be watching a lot of NBA, mostly the Sacramento Kings and Divac. So, my dream is to one day play the NBA finals ".
- Your craziest dream ever?
"When I retire from action, I would like to travel around the world ".
- Blonds, brunettes, auburn or red heads?
"I can't choose any one of those. I like them all!".
- If you could choose only one song to be playing each time you enter your room for the rest of your life, which one would that be?
"Maria me ta kitrina (Maria in yellow)...".
- Do you care what other people think?
"I'm mostly interested in the opinion of those who are close to me. As for the others, I would like that they talk nice of me, but even if they don't, I really don't care that much ".
- When people talk about you, what would you like them to say?
"I'd like to be described as a humble and kind person ".
- Do you get uncomfortable when stopped at the street and people want to talk to you? Have you ever felt that way?
"No, on the contrary…. Anyway, they are usually very kind with me ".
- Tell us the weirdest experience you have had with a fan.
"Nothing weird has ever happened...".
- If you could choose between flying and being invisible, which one would you choose?
"Flying… So that I could travel anywhere I want to whenever I want to".
- What do you love and what do you hate about your job?
"I love to win and I hate to lose".
- When you are dealing with a problem, do you ask for help or you choose to deal with it yourself?
"It depends on the problem. If it's something very hard or serious, then I will be asking for help".
- Were you a painter, what color would you use as your life's 'canvas'?
"Blue! It's my favorite color".
- How do you picture yourself in ten years from now?
"I hope I'll be still playing basketball!".
- What are you afraid of?
"Heights!".
- What do you think the meaning of life is?
"To have a family. Have kids and raise them to become good people ".