Stories with a Legend! (Part 10)
Eleven years, 103 team mates. The huge Vassilis Spanoulis is "presented" on olympiacosbc.gr through the eyes of all his Olympiacos' team mates.
Untold stories, good luck rituals, character elements and many moments that stayed with them from the career of the insurmountable gentleman with number 7 on his back… part 10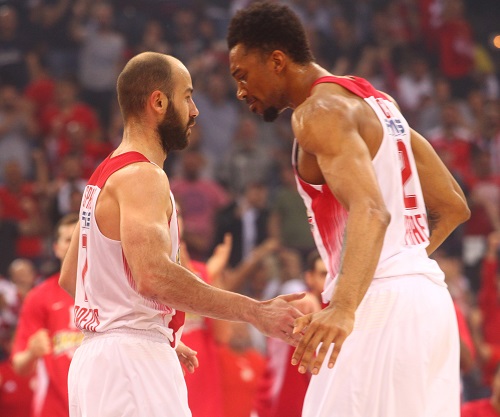 KHEM BIRCH (2016-2017): «Although I was asked to say something about Spanoulis, I'm going to talk about him, but it's actually going to be about me. If it weren't for Spanoulis, I would have never gone to the NBA. He's the player that helped me the most with his playing style and with everything he taught me, everything he said and did for me. He played the more decisive role, so that I can take a huge step towards the NBA. I thank him! »
JOEY DORSEY (2011-2012): «I only have good things to say about Spanoulis, a great player and person. He was a true professional, who never complained about anything. It didn't matter if we were having crazy hard practices, or difficult traveling. He would always give it all for the team and his team mates. The funny thing, that will always stay with me, is that during warm up before each game he would be sprinting half court and would step on the base line looking down at the floor as if he were at the edge of Gran Canyon or something! It was his ritual before each game. I wish Vassilis and his family the best. I wish him luck in all aspects of his life, but also the best to everyone with Olympiacos».
GIORGI SHERMADINI (2012-13, 2014): «I would like to congratulate Vassilis on a huge career. It has been a pleasure playing with you. Enjoy whatever you decide to do from now on. I wish you success!».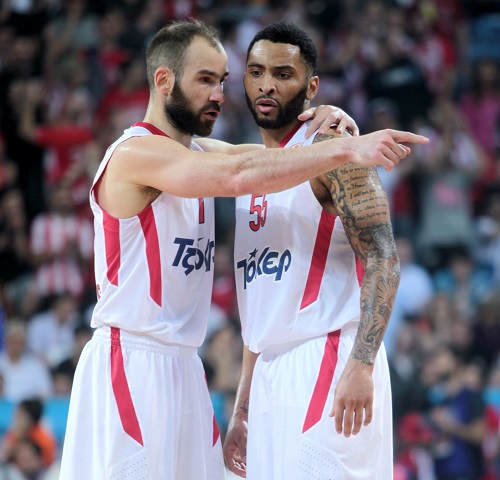 ACIE LAW (2012-2014): «I would like to thank one of the most goal oriented athletes I have ever come across. He has had a huge career, no doubt about that. I'm blessed to have been a part of the successful course he has had. I wish he continues to be successful in everything he does and enjoys his wonderful family now that he's retired. Only respect for Vassilis».
WILLIE REED (2019-20): «It has been a blessing being team mates with Spanoulis, even if my time with Olympiacos was short. He was a true leader, one of the best players in Europe, who had won everyone's respect. He helped me a lot when I came to the team, not only to adjust, but also to evolve my game. Seeing him playing was magic… The crucial shots, his passing… I got to understand why everyone was trying to find a way to guard him. He has had a tremendous career and it's only fair that everyone treats him with respect. However, what I'm never going to forget is how much he helped my family… He always cared, always told me what the best schools for my kids were, where I should take them to play… I sincerely wish him the best!».
ETHAN HAPP (2019-2020): «Maybe everyone who has already talked about him covered it all and I don't have anything new to add. What I will always remember from my time with him, is that wherever we went, he would be treated as a rock star. And of course I was impressed by the absolute respect he commanded on the team. When he talked, everyone would have their attention completely focused on him».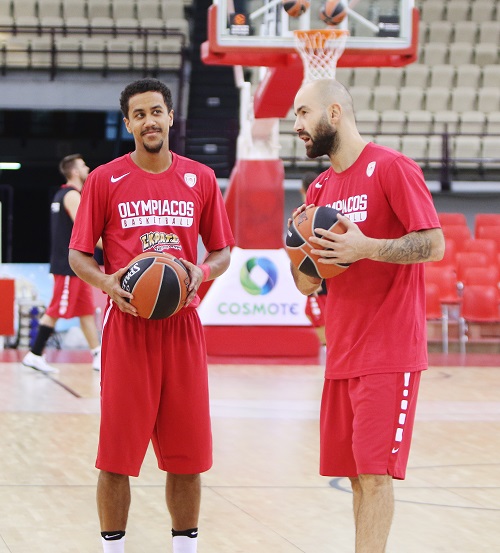 BRYAN ROBERTS (2017-2018): «He has had a legendary career. What he did was unique. His dedication, his mental focus and his character made for an explosive mixture, making him one of the greatest in Europe. I'm happy to have shared a locker room with him and played for the same team, even if only for one season. I wish he enjoys his big family. Now, instead of looking at a team mates shock, like he used to do for good luck, he will be looking at one of his kids' socks before the games!».
GIANNIS BOUROUSIS (2010-2011): «There's so much to say about Spanoulis… About his basketball achievements… About being the first one to come to practice… We're going to have to talk for days and it's going to take too many pages! I'm going to hold on to our happy moments in pre-season camps and our friendly battles, when it was Fotsis - Bourousis against Zisis - Spanoulis! Yes, he would still beat us, but if he lost even one of those, he would really lose it! There are so many things you can say about him … But I'm going to keep those moments, when despite the fatigue from participating a pre-season camp, we would always find time in the evening to wind down and have a good time!».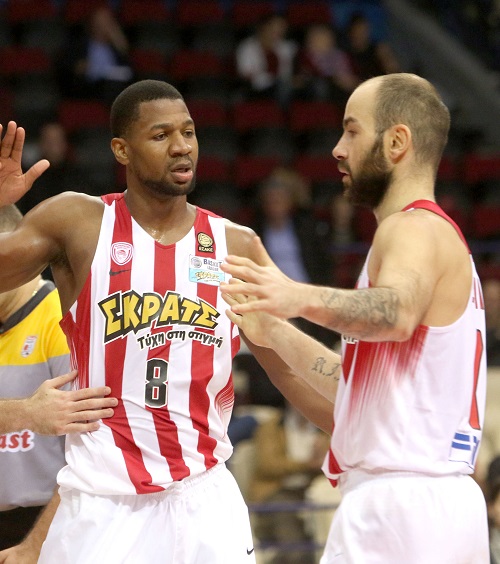 DJ STRAWBERRY (2015-2016): «He absolutely dominated the Euroleague. He was top of the tops for many years and people are going to be talking about him for years to come. What I will always remember is the finals series against Panathinaikos in 2016. He was the epitome of cold blood».
CEDRIC SIMMONS (2013-2014): «His thirst for titles and achievements was unprecedented. I have never seen another athlete like Spanoulis in my career. His passion and will to distinguish had an impact on everyone around him. I'm sure he's going to be around basketball because he adores it».
PARIS MARAGKOS (2016-2017): «His contribution to Greek basketball is monumental. We are going to be saying his name for many years to come in regard to his huge accomplishments. He's a role model for hard work, dedication and will for any athlete. I wish him the best».