Stories with a Legend!
Eleven years, 103 team mates. The huge Vassilis Spanoulis is "presented" on www.olympiacosbc.gr through the eyes of all his team mates with Olympiacos.
We begin with ten of his team mates, who reveal untold stories, good luck rituals, habits, character elements and many moments that stayed with them from the career of the insurmountable gentleman with number 7 on the back.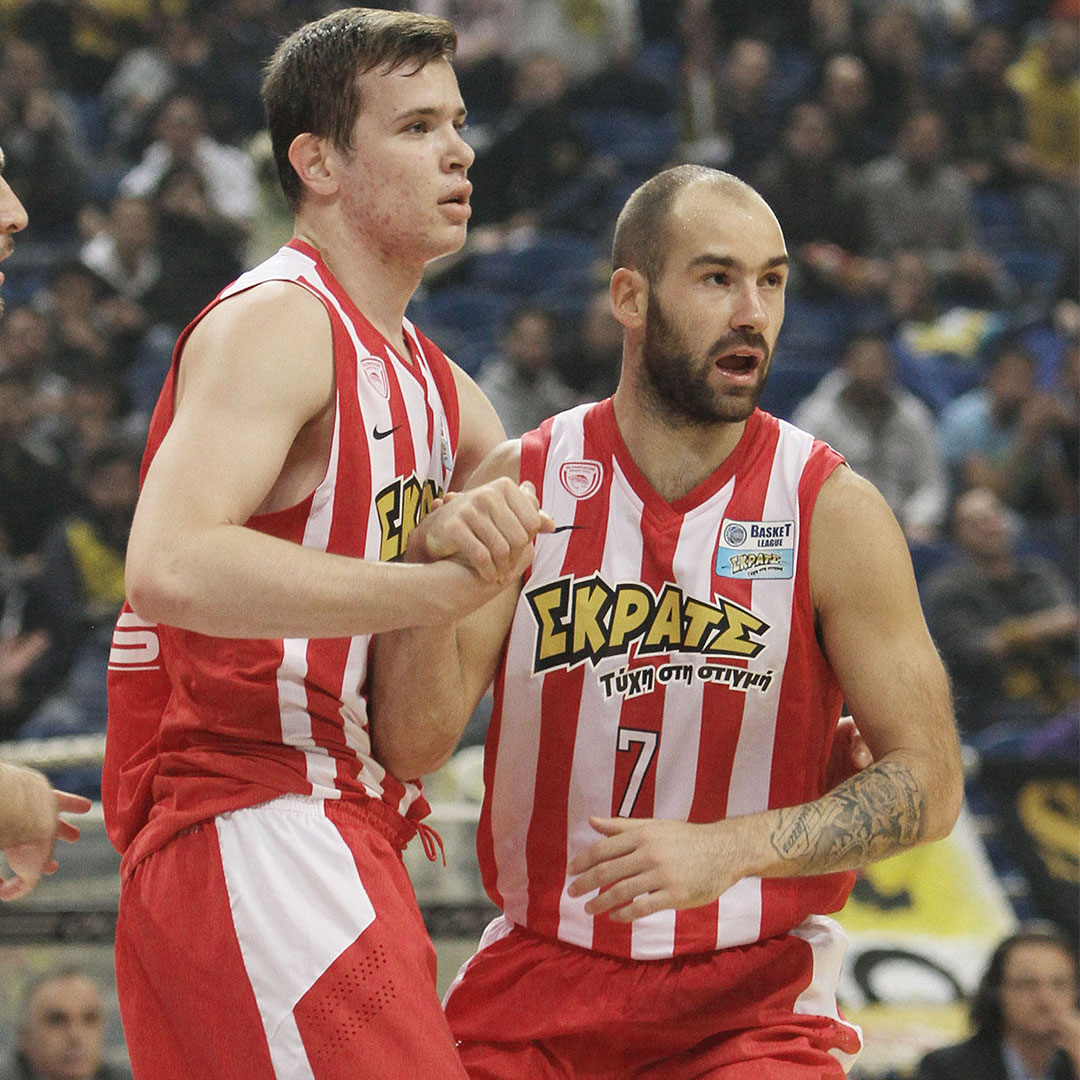 DIMITRIS AGRAVANIS (2014-2019): «Many will tell you about his countless 'good luck' rituals he would perform before, during and after a game. What has stayed with me though, are his reactions during that craze series against Panathinaikos in 2016. He would make successive buckets in every final and he would be completely expressionless. Even after his last winning three against Diamantidis in the fourth final, he had zero reaction. That will always remind me that he was a real 'Killer' and that's how you need to be if you want to succeed in going above your limits with your career».
KEVIN PUNTER (2019-2020): «Billy is a fantastic human being. From the moment I joined Olympiacos, I understood why he has won so many Euroleagues and how he succeeded in remaining at the top. He would be coming at practice every day completely focused and dedicated to just that. He wanted to be getting better each passing day, even after having won it all. He was one of the most competitive players I have ever met. And the best of all? You had so much to talk with him, on and off court».
MARTYNAS GECEVICIUS (2011-2013): «I will always remember how many rituals he had for before, during and after the game. I remember that he would always come before a game and ask me: "are you Ok?" and then we would be getting on the floor for the warm up. And I will never forget his image, always sitting the same way during the meetings before each game, placing his hands on his knees. Always at the same spot. The same thing, each time. Apart from that though, on the floor, he was indeed the most spectacular players I have ever played with. His impact on the game was riveting».
AXEL TOUPANE (2018-2019): «I would like to congratulate Vassilis on an enormous career. I'm honored to be calling him 'brother' because he taught me so many things. He has had a mythical career that resonated all over the world. I wish him to enjoy life after basketball and it has been a true honor to have played along side him».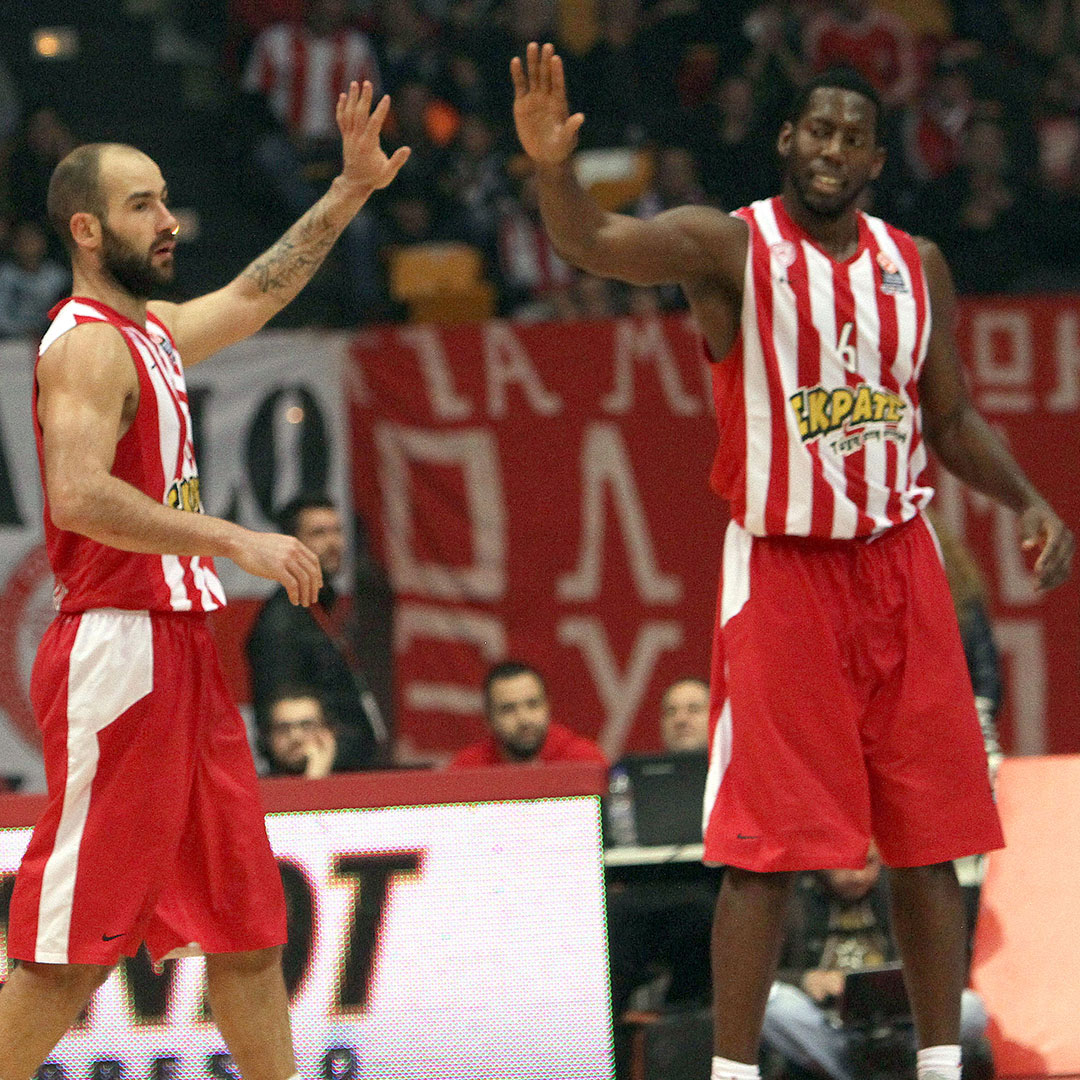 BRYANT DUNSTON (2013-2015): «Vassilis Spanoulis is a legend of the sport. His career and his accomplishments 'talk' for themselves. It has been an honor to have been team mates and I'm grateful for all I have learned from him».
ZACK LEDAY (2018-2019): «Βilly has been one of the best team mates I have ever had. He had been a living role model every single day. He never backed down when things got rough. On the contrary, we all knew that if the situation called for it, he would always step up. He did everything to win. People like Vassilis are one of a kind and that's why their impact on the game will mark generations to come. People will be talking about Spanoulis for decades ahead, there's no doubt about it. I'm really grateful for learning beside him every day, about the sacrifices you have to make to become a champion and a leader».
KYLE WILTJER (2017-2018): «Having been able to play with a player of the caliber of Spanoulis, was something I hadn't even dreamt of. Everyone's talking about Spanoulis the player, but I had the chance to also get to know Vassilis the person, who would be treating everyone with respect and would always be by our side, either that person was a veteran or would be just helping out with practices. I will for certain remember the date he retired from action. Respect for Spanoulis the Legend!!!».
ANDREAS TSOUMANIS (2016-2019): «I remember the time before I joined the Olympiacos' Academies, I had a dream of meeting him up close and have a photo of us taken together. In three years, I came to be sitting next to him in the locker room and be too self conscious to talk to him. What I admired the most, was his work ethic, his focus and how much he wanted to win even at practice shoot outs! Due to all of that and so much more, he came to be the all time best player in Europe».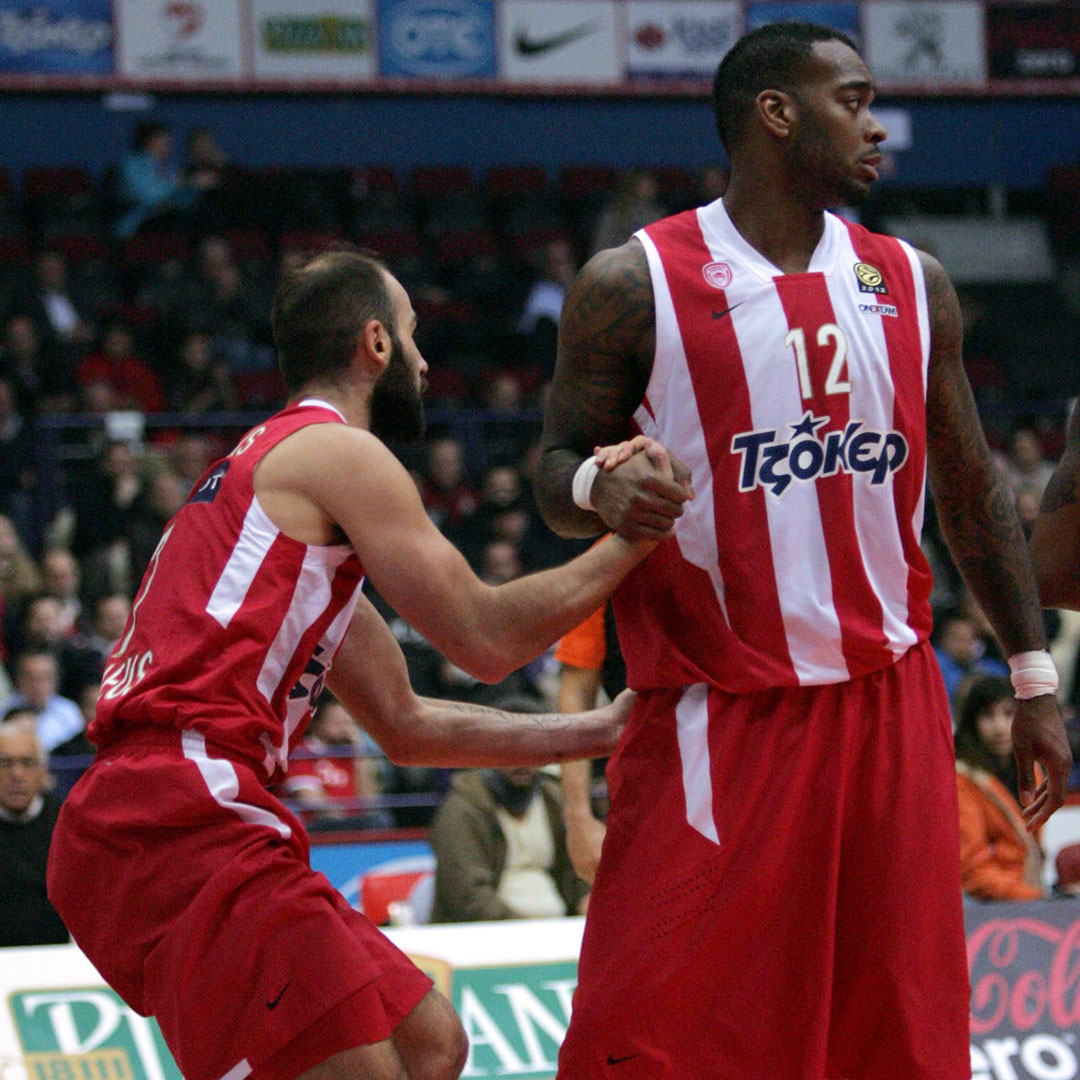 JOSH POWELL (2013): «First of all, I would like to congratulate him on his amazing career. I only had a little time with him, but I quickly came to realize how much he meant to Olympiacos and to Greek basketball. He has been one of the best to have ever played the game; he was passionate about it, exceptionally athletic and with incredible talent. Especially with pick n' roll, he just took it to the next level. He would never shy away from crucial moments, on the contrary, I remember him at time outs asking that we give him the ball. He's who he is for many reasons. I'm happy and proud of him and his accomplishments. I also got to know him off the courts as well, and he really adores his family and his kids. When I met him, he had half the kids he has now, so I guess his joy is double. He's an amazing family man and I would like to congratulate him not only on his huge career, but also for what lies ahead for him and his beautiful family. I wish him the best».
BRIANTE WEBER (2018-2019): «For me, Spanoulis was a role model. It was my first year outside the US and everything seemed so novel. This guy welcomed me with open arms. I remember how competitive he would be at practice and no matter what was transpiring on floor, he would never dwell on it when off of it. There had been many times that I would challenge him just to see his reaction, but he would remain unfazed, no matter what I would be doing. I had began to wonder how could it be that he would remain so focused, until they came and told me that I was just wasting energy trying to get to him, because he was "Europe's Kobe". He had the exact same mentality. Billy was not very vocal on the floor, but one day he told me "I'm going to kill you' on the game". I have only respect from him because he has accomplished so much and I sincerely believe that he was so competitive that we would be getting in an altercation if need be, because we both just wanted to win. However, what's so impressive is that he brings out the best from all his team mates. I wish I have had a whole season with him and learned more about European basketball. But even this way, I have to honor to be calling him 'my big brother' and I will always remember him».