The photostory of our emblematic captain!
The Legend of Olympiacos, one of the best players in the history of European basketball of all times, our emblematic captain, the huge Vassilis Spanoulis, announced yesterday (June 26) his decision to retire from action.
However, before he got to 'hang' his shoes, he succeeded at winning almost everything there was to win, smash countless records and even make some of them extremely hard to overcome in the future!
With Olympiacos, he has won two Euroleague titles, participated the Euroleague Final Four two more times, played in four Euroleague finals, won an Intercontinental Cup, three League titles and a Greek Cup. He has been included in both the first and second All Euroleague teams for many seasons and he is the top scorer, top in assists and top of individual rankings in the competition.
The intense emotional moments he has offered us throughout all these years are countless and priceless! That's why photos and texts will never be enough to describe all that he has accomplished and all that he has offered to Olympiacos.
This is just a small tribute to the best of the best.
2020-2021
The Last Dance
The last game of his career had been the one against Khimki at the SEF (April 9, 2021, 82-75). Most of the photos have never been published before.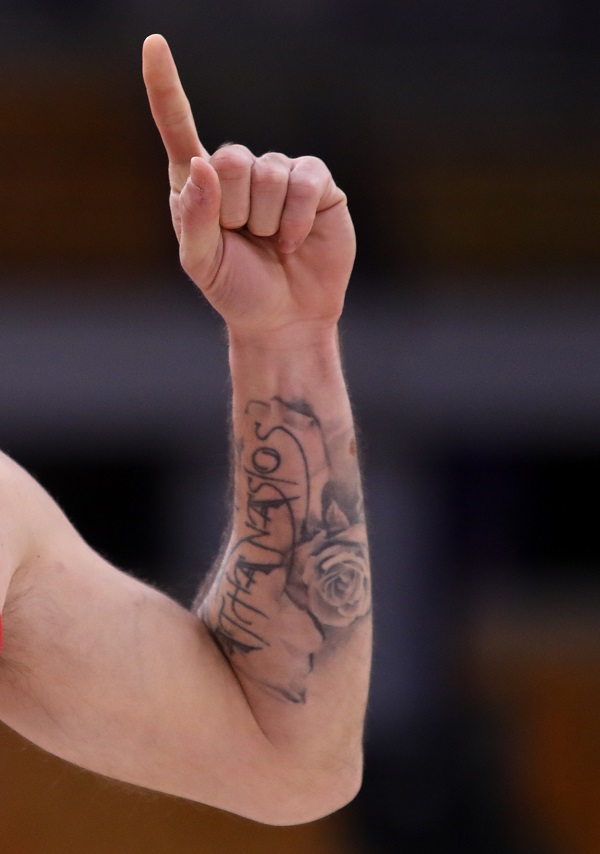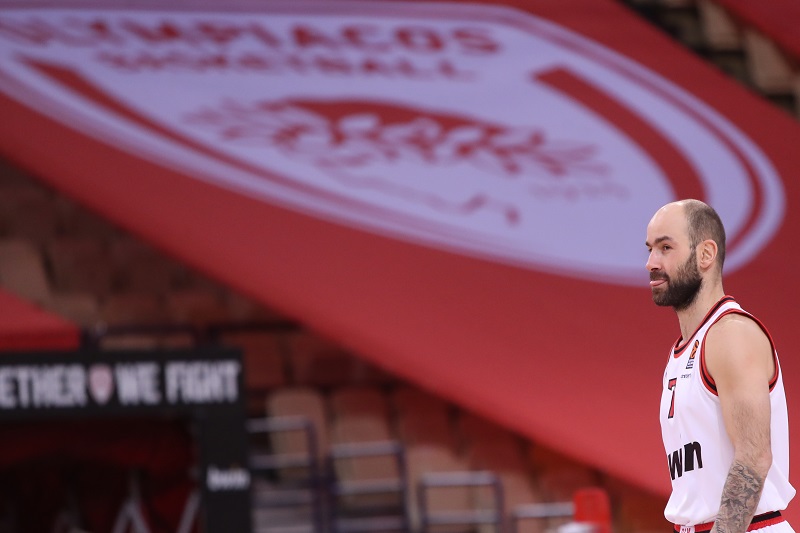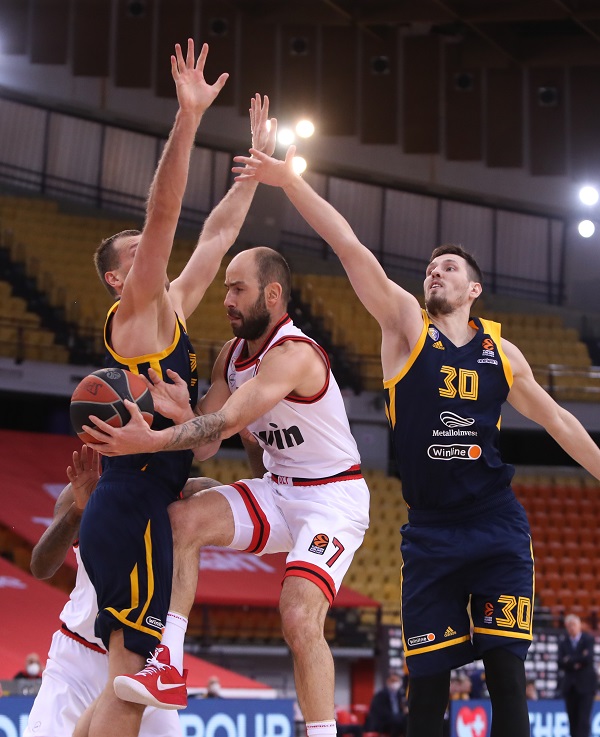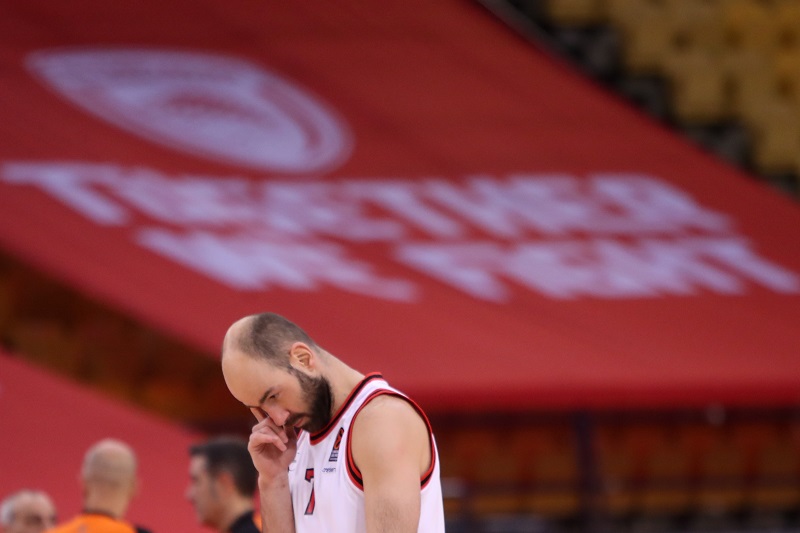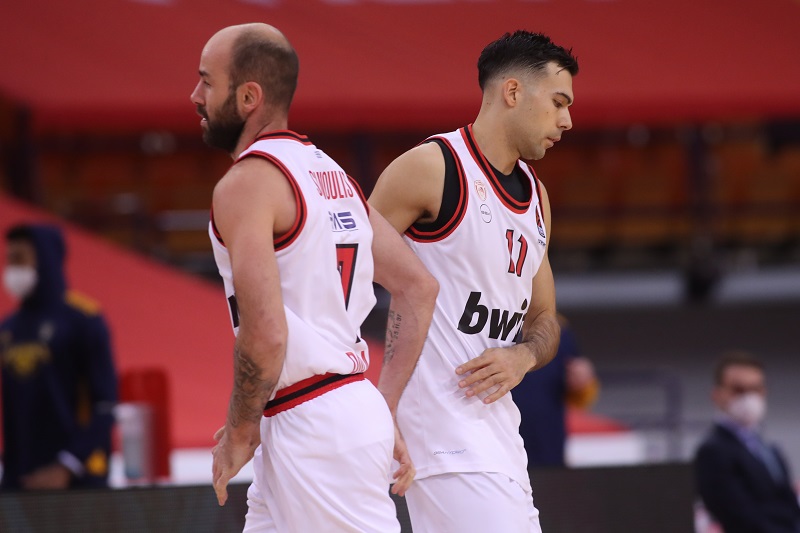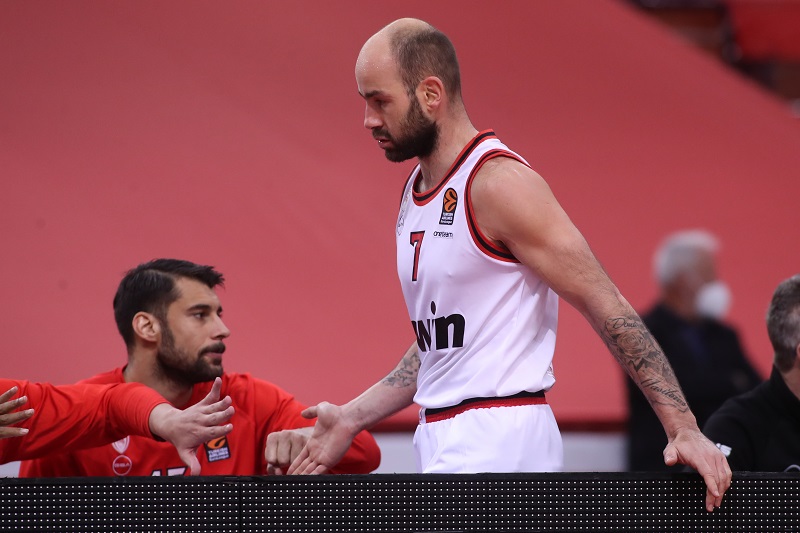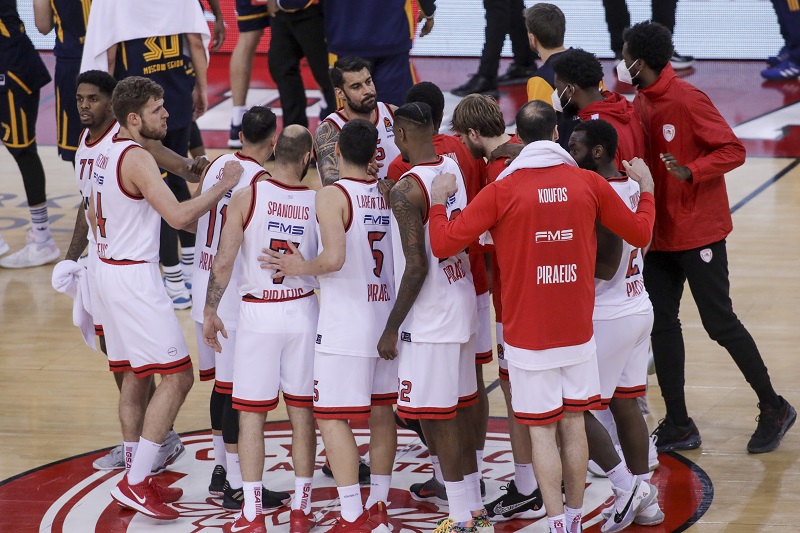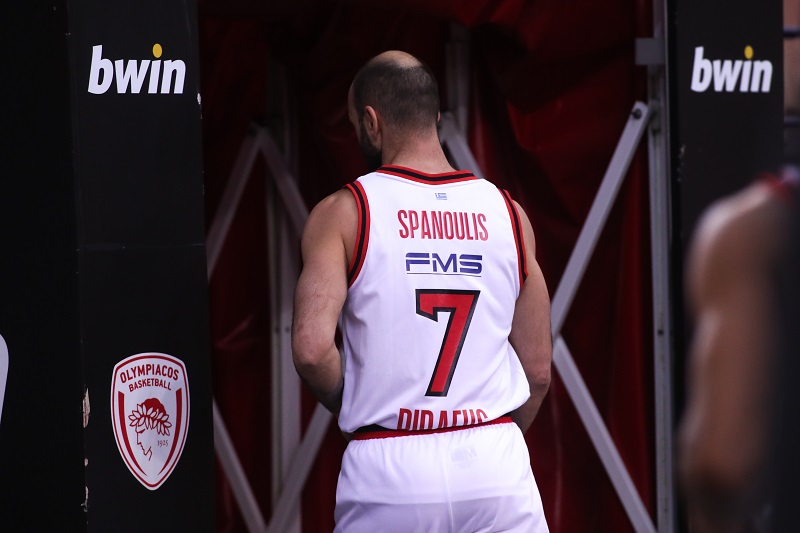 2010-11
When everything started…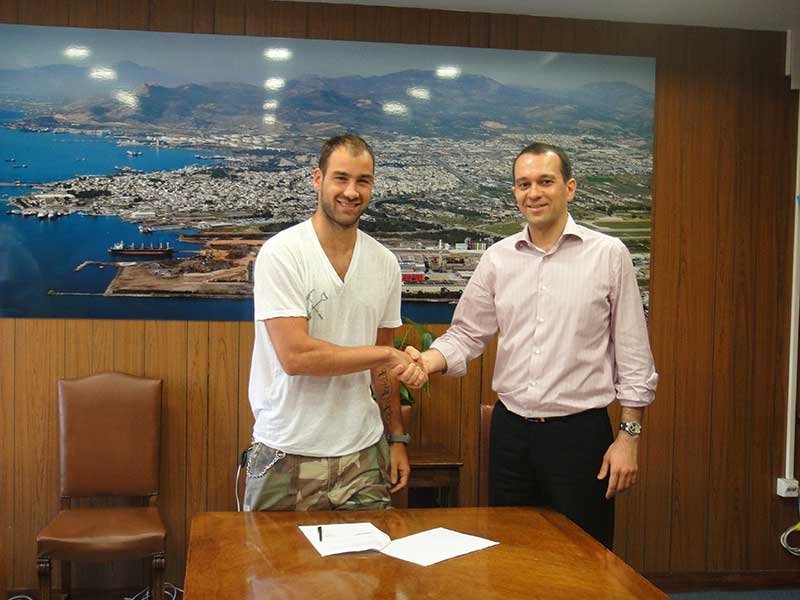 In his first 'red' jersey…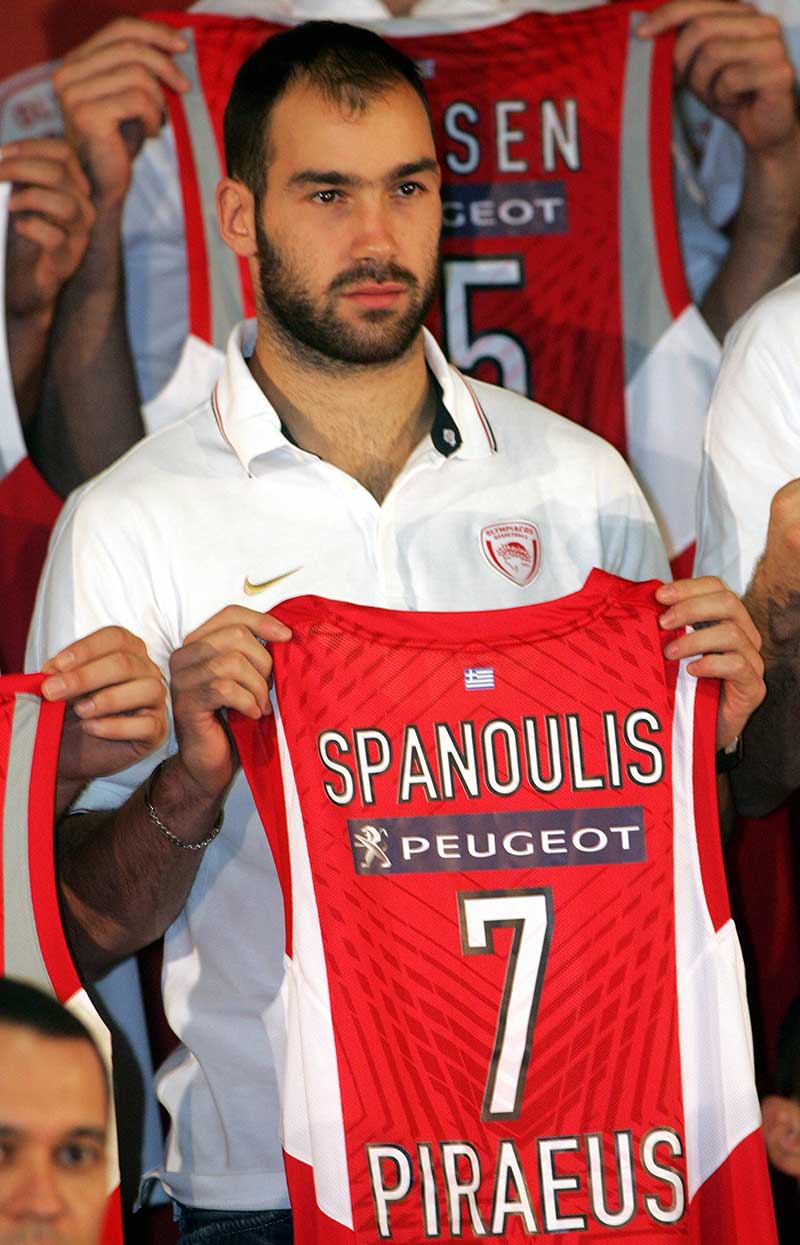 His first Euroleague game in the 'reds' jersey: Olympiacos - Real 82-66 / Spanoulis (16p. - 7 as., 1 st - 31:11'')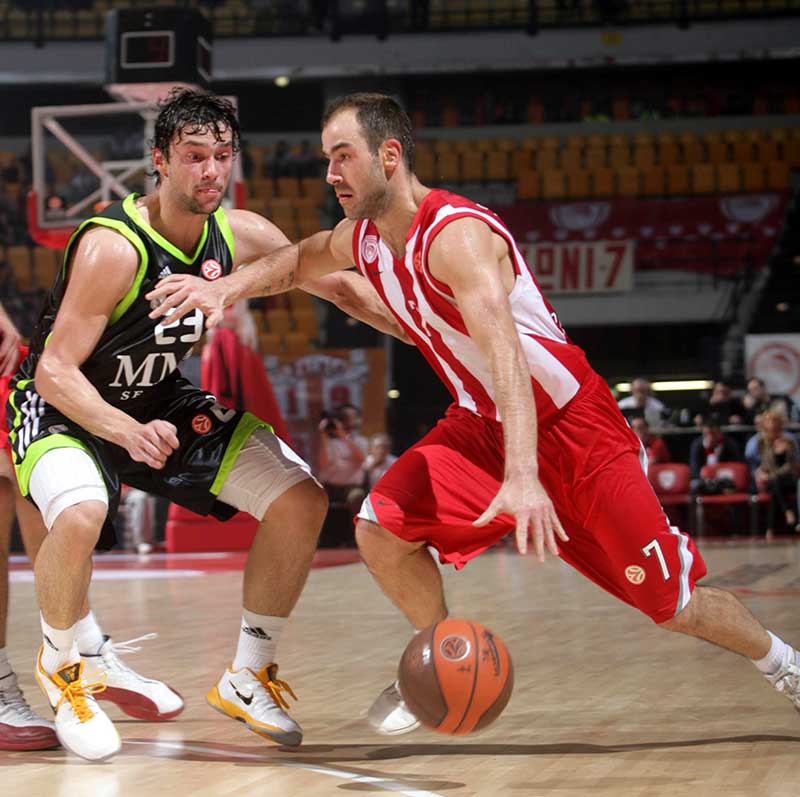 2011-12
His best game (statistically speaking) of the season: Olympiacos - Bilbao 88-81 30:35'' 29p., 6 assists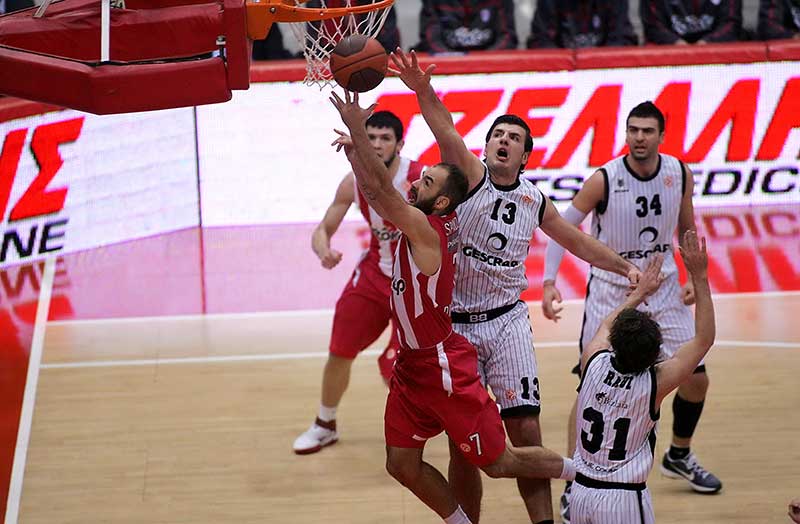 Spanoulis passes, Printezis scores and what follows will never be forgotten by anyone…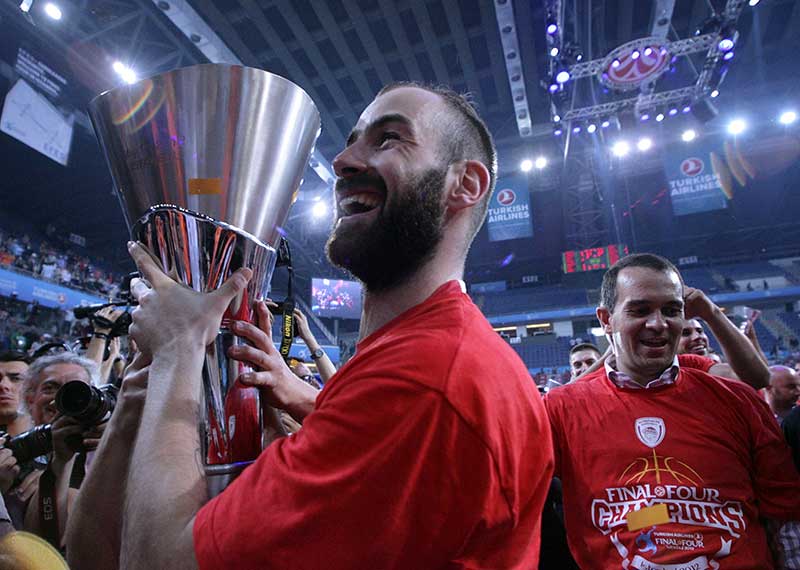 Holding his first European trophy with Olympiacos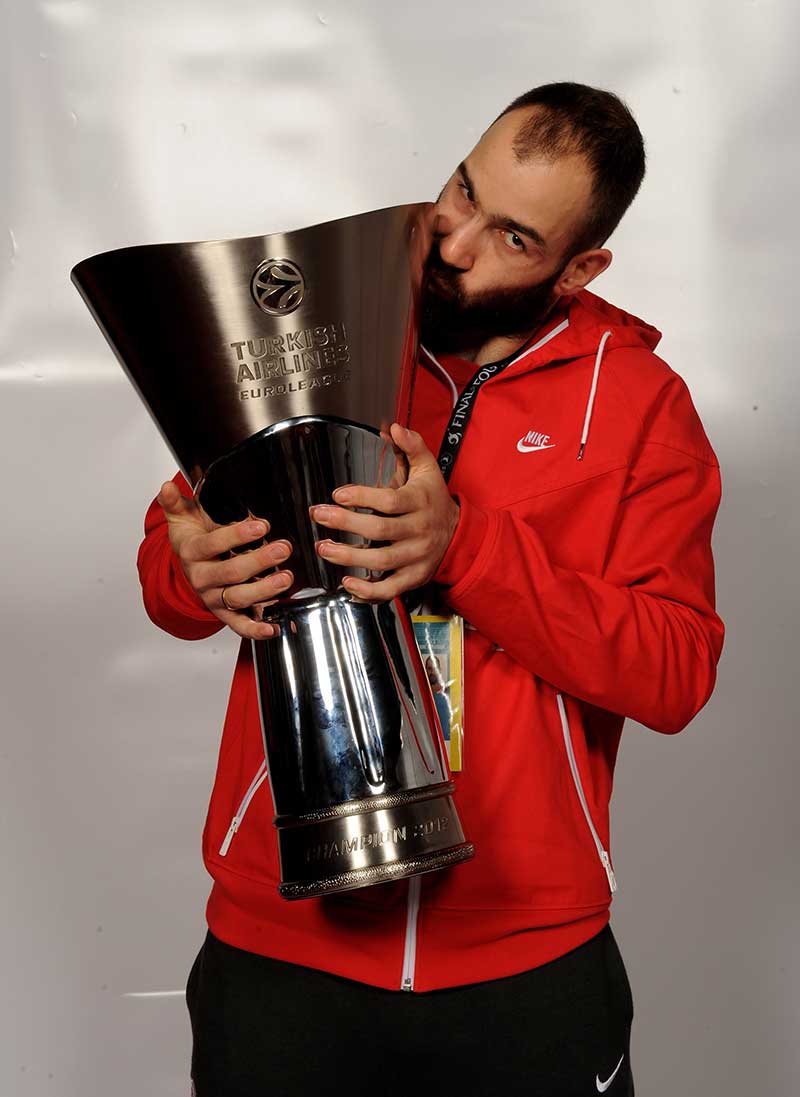 2012-13
In the 5th playoffs game against Efes Pilsen at the SEF, the captain led Olympiacos to the London Final Four with 19 points and 5 assists in 36 minutes of playing time.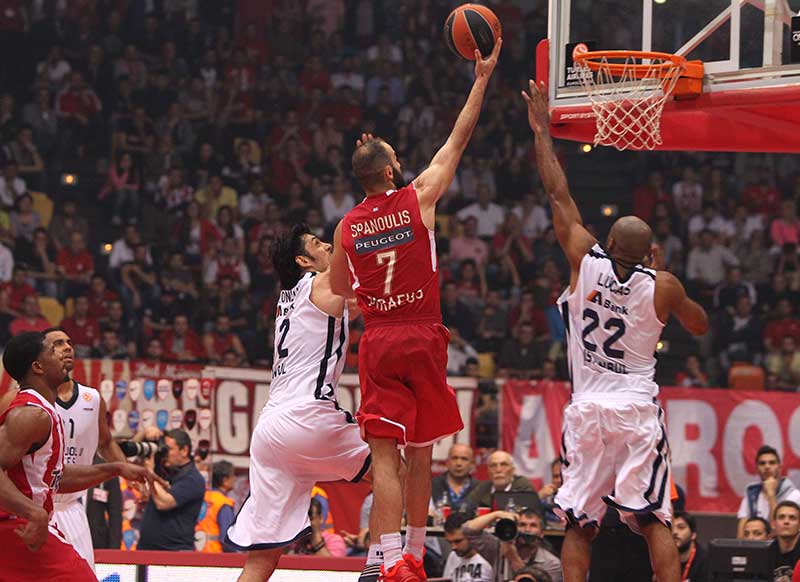 Τhe second valuable trophy…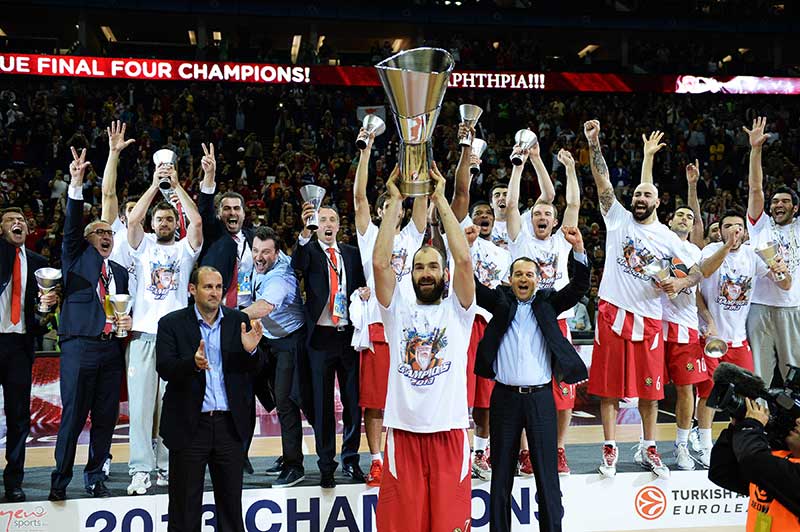 One year after Istanbul and everyone is seventh heaven once again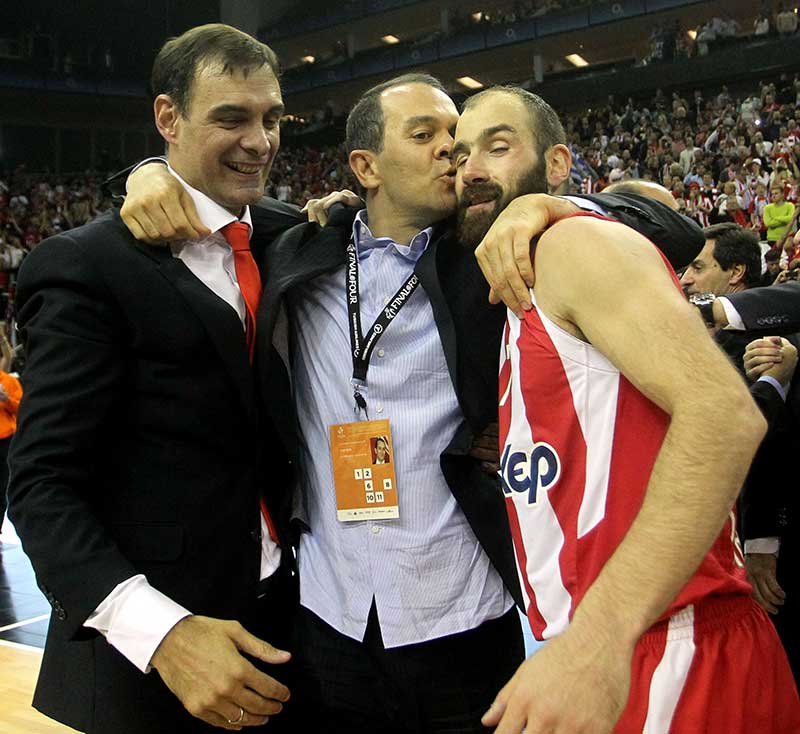 2013-14
On January 3, 2014 against Fenerbahce he makes his top Euroleague performance (statistically speaking) and with 39 valuation points he leads Olympiacos to the 95-82 victory. 28 points - 5 rebounds - 9 assists in 34:01 minutes of playing time.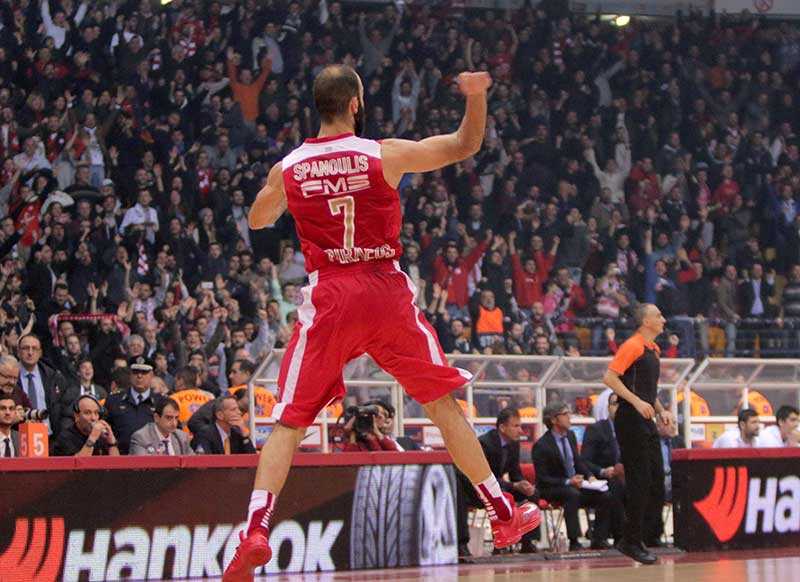 The winning three against Panathinaikos from a distance of about 10 meters has preceded…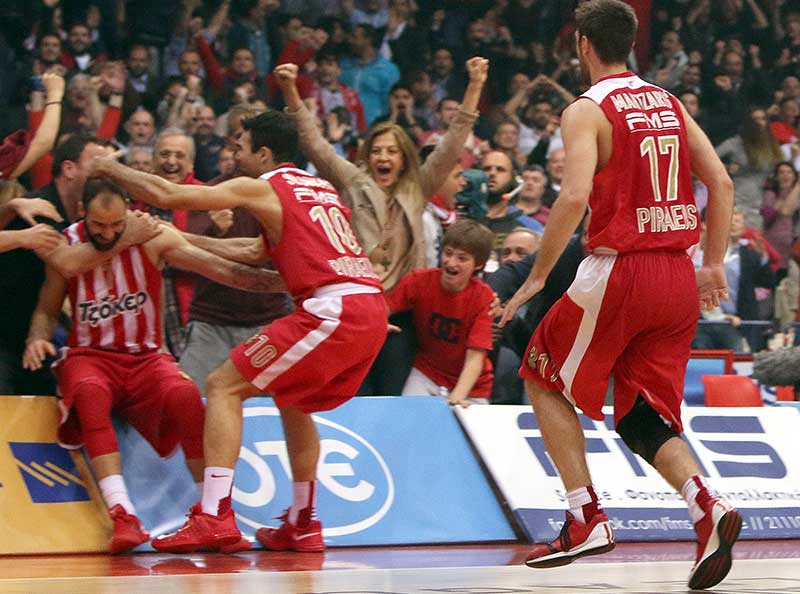 Olympiacos tried to the end to make his third final four in a row, but too many injuries suffered that season did not allow for this to happen. The 'reds' were eliminated to Real Madrid in the 5th playoffs game.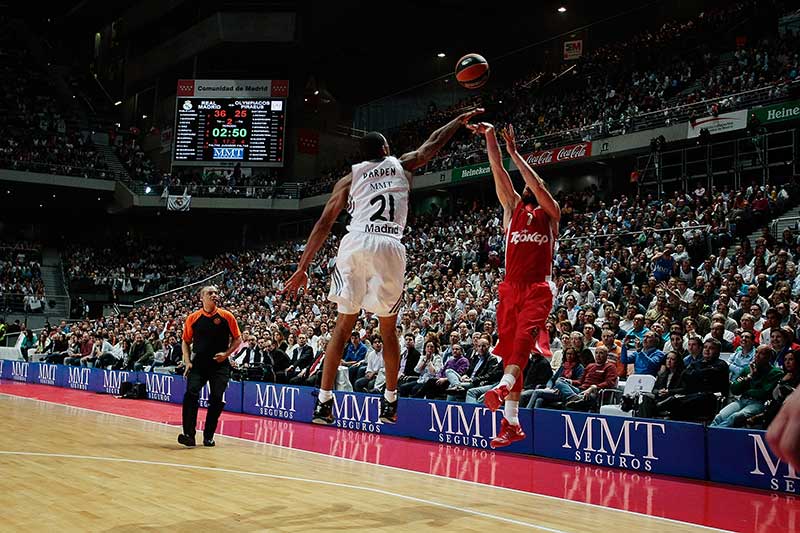 2014-15
His best game in the season… Olympiacos - Laboral Kutxa 76-64, 32:19'', 27 points, 6 assists, 2 steals.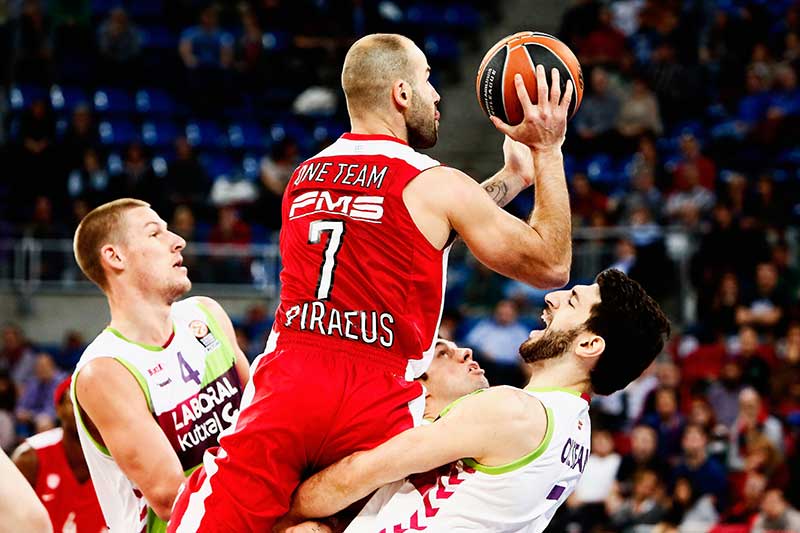 4th playoffs game … Olympiacos - Barcelona 71-68 and Olympiacos returns to the Final Four. The captain leads his team mates back on the SEF's court to be met with yet another apotheosis.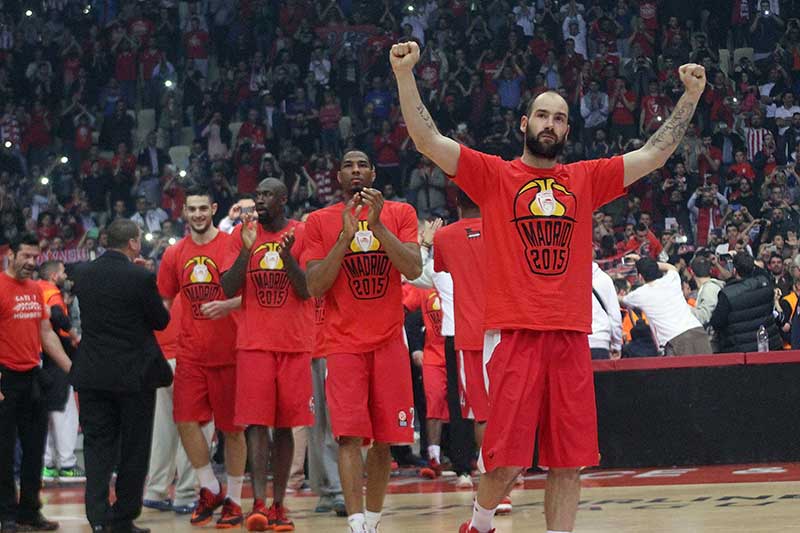 Olympiacos advances to one more Final Four final and Spanoulis receives the warmest congrats ever.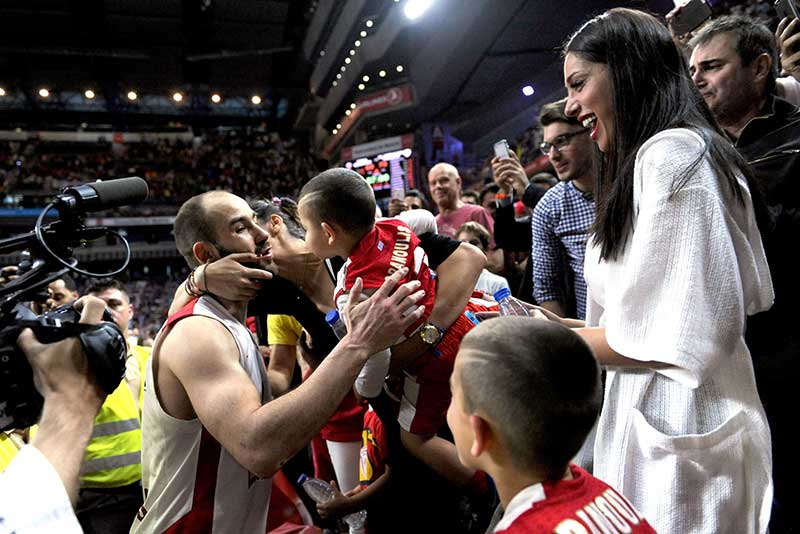 2015-16
Vassilis Spanoulis - Juan Carlos Navarro. Great opponents on the court, friends off it.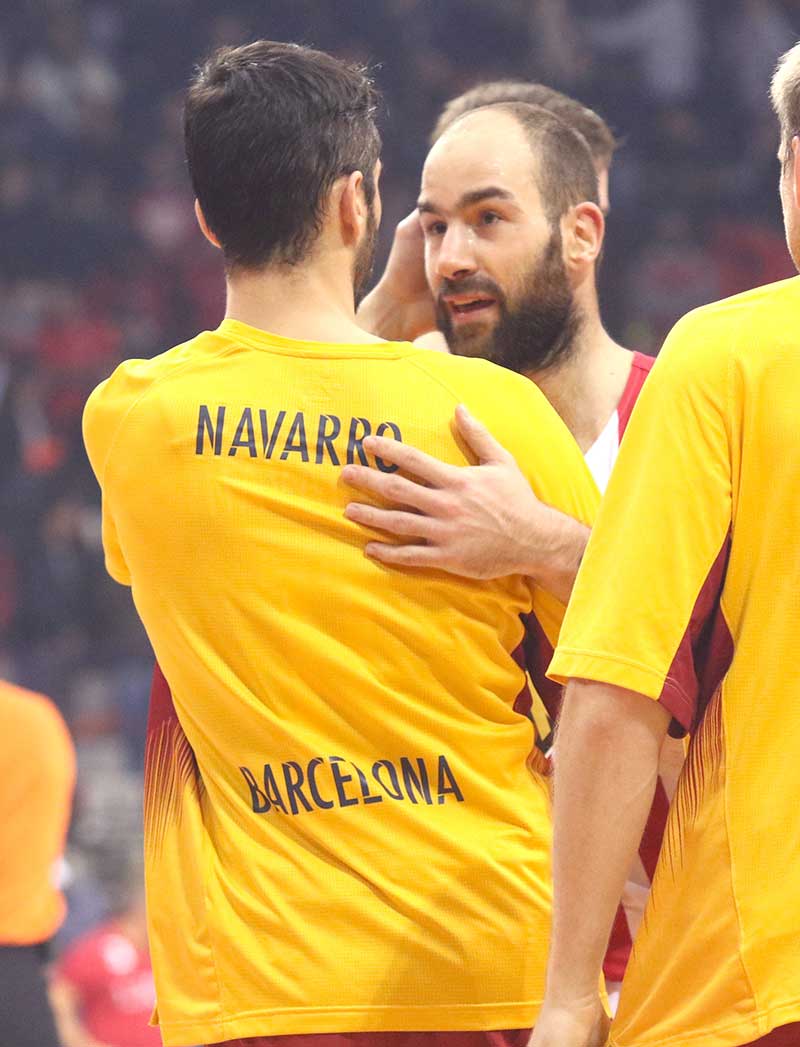 His team mates were always by his side …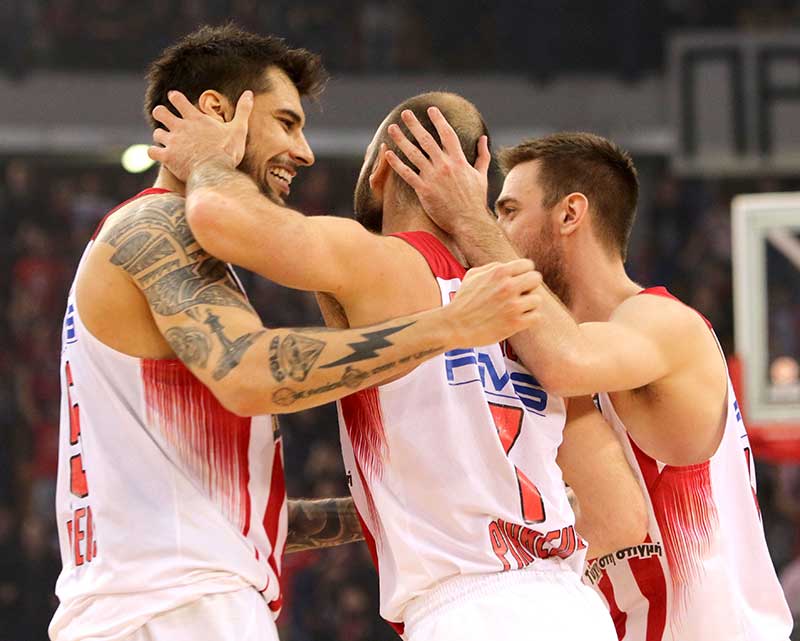 Olympiacos' European season ended against CSKA that year. However, winning the League title followed and the title had his signature all over.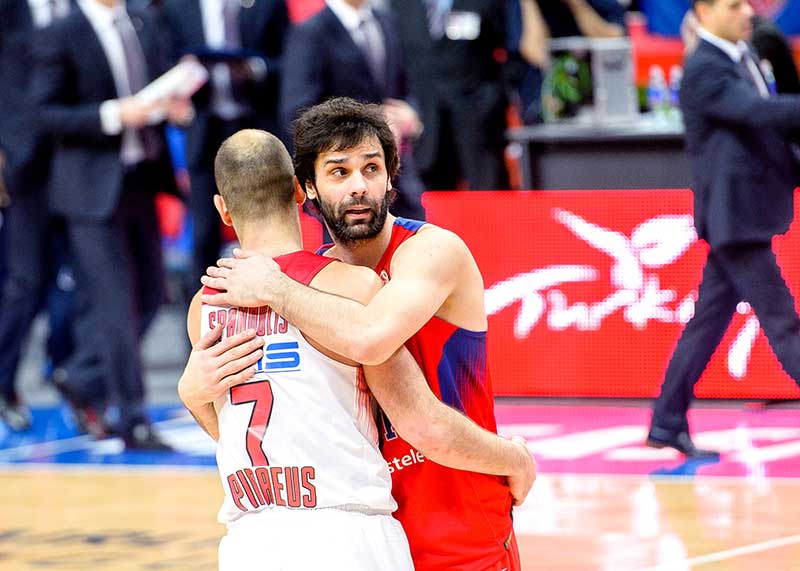 2016-17
Olympiacos lost the home court advantage against Anadolu but returned to Istanbul and the fifth playoffs game could not be but won. The captain knows well … Olympiacos - Anadolu Efes 87-78 32:43'', 22 points, 6 assists, 1 steal.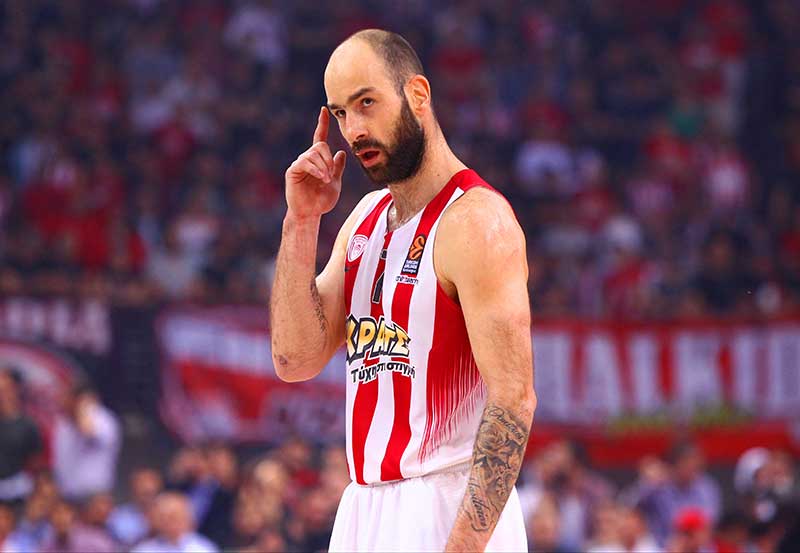 Olympiacos returned to Istanbul for yet another Final Four, one more golden page in his history.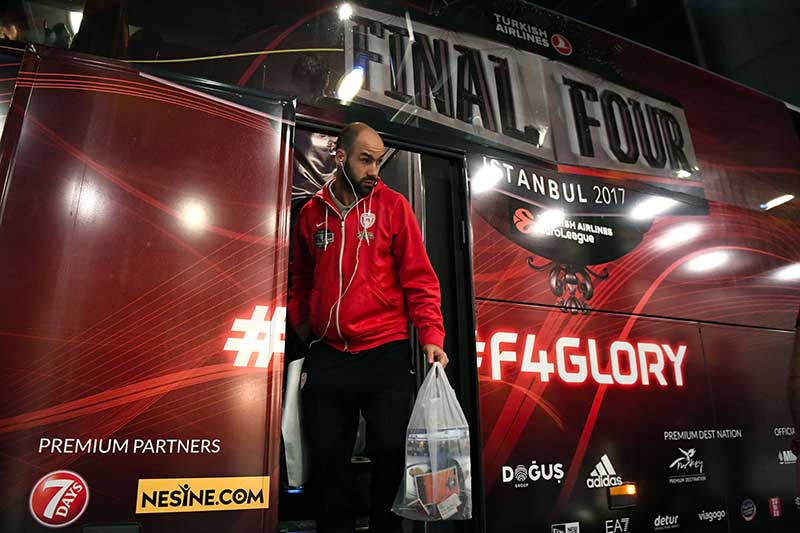 The 'reds' did it again. For a third time in a Final Four competition, Olympiacos plays against CSKA Moscow in the semis and wins again.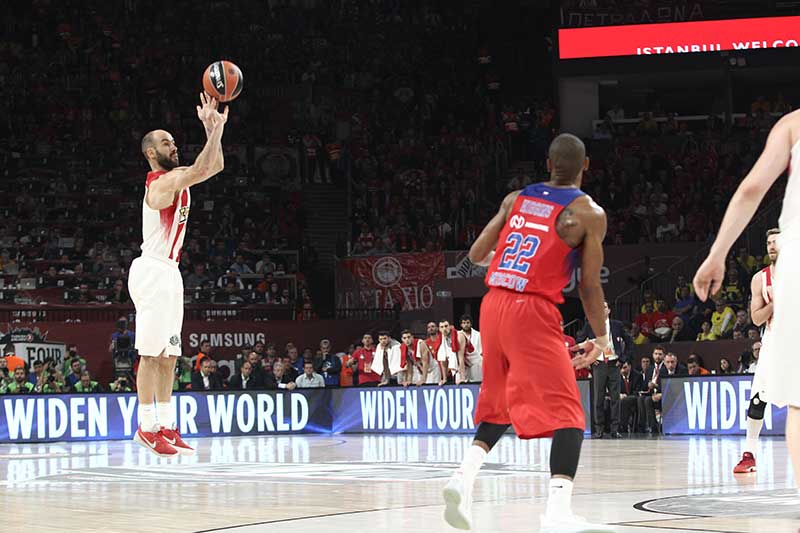 2017-18
There's not one season when Vassilis Spanoulis has not wanted to see Olympiacos making it to the top.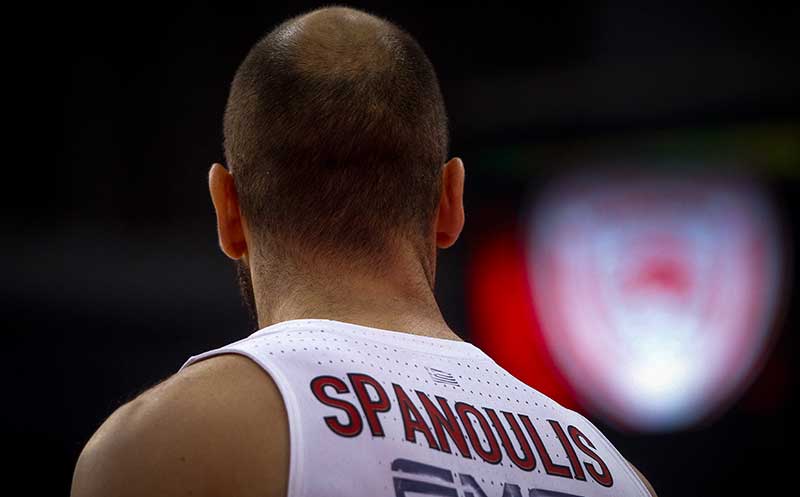 Too many injuries did not allow for one more Final Four qualification. Zalgiris was better and won a fair qualification.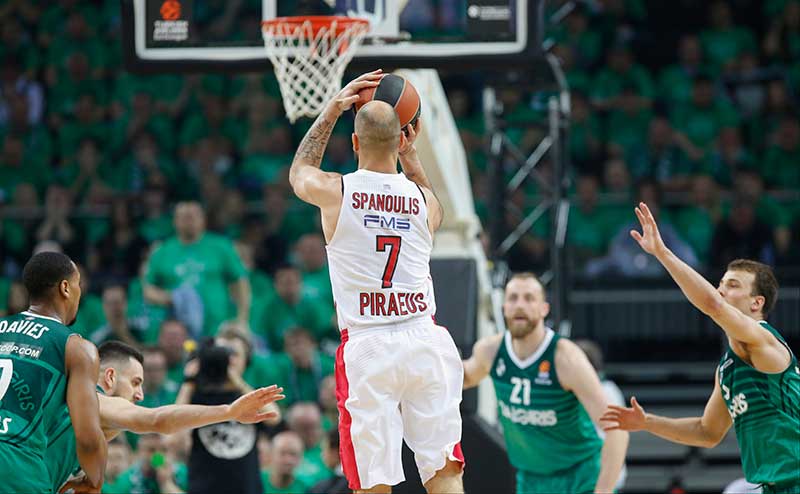 In just a few minutes, the captain and the Presidents agree for his contract to be renewed.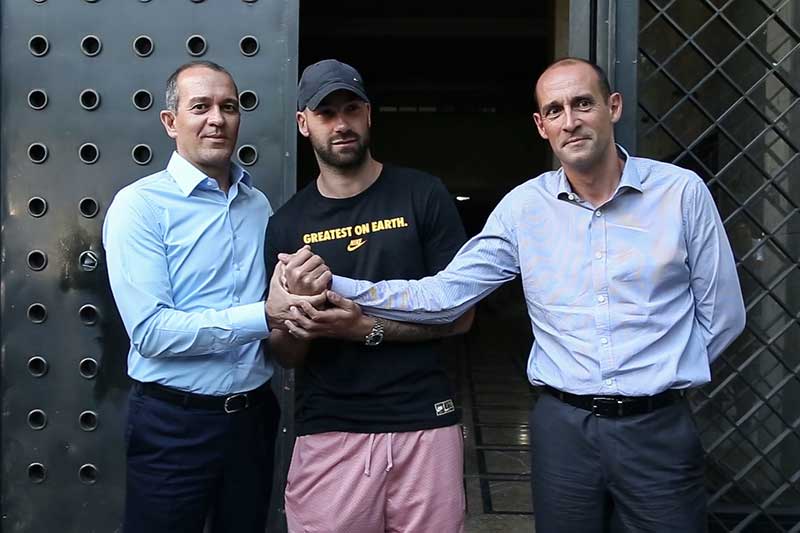 2018-19

The spotlight is on him in every European arena…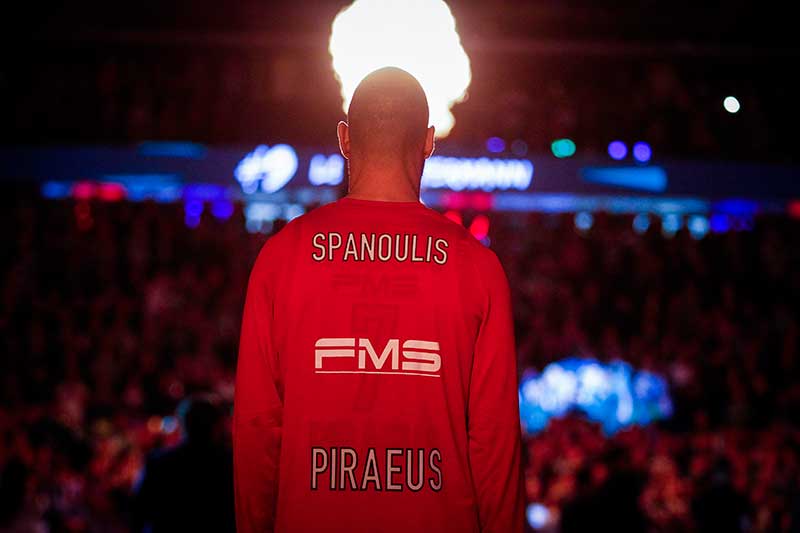 He makes one more great game against Gran Canaria on December 20, 2018 with 21 points, 8 assists and 31 valuation points.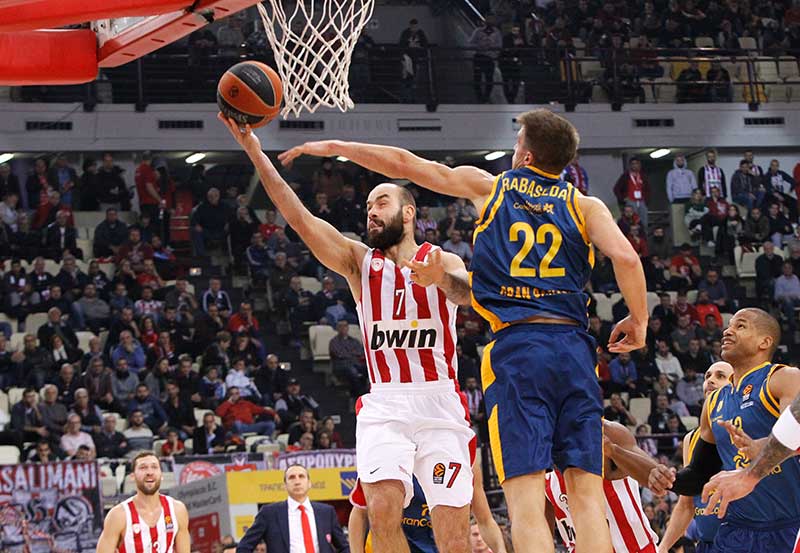 On March 14 2019, the captain gets seriously injured against Armani in Milan and the season ends since he gets to have surgery only days later.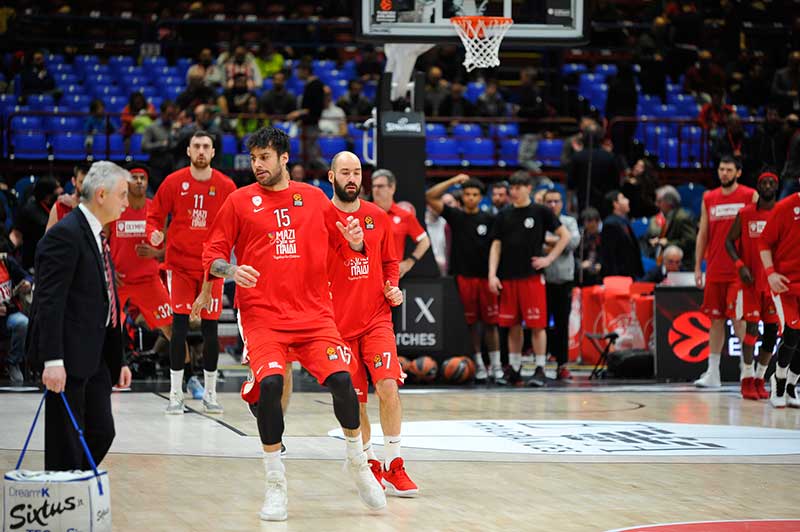 2019-20
On January 2, 2020, during the Olympiacos - Fenerbahce game, Vassilis Spanoulis surpasses Juan Carlos Navarro and is now the top scorer, the top passer and the top ranked player in the history of the Euroleague.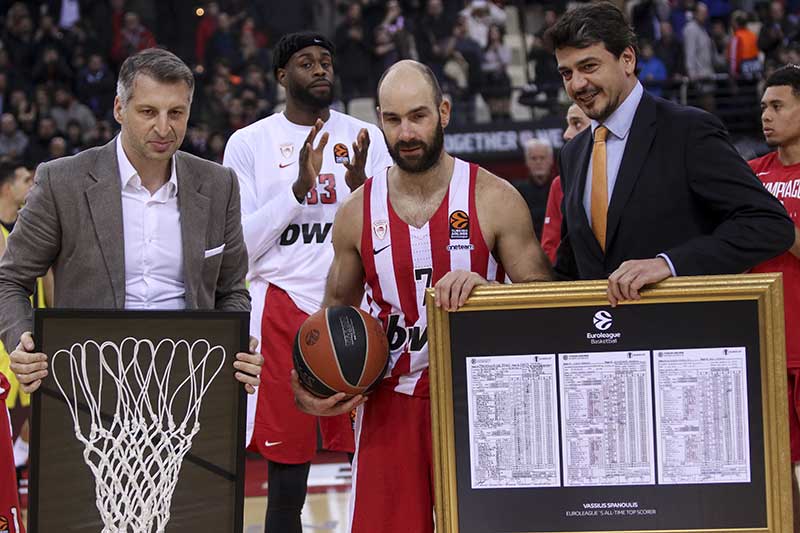 On Jaunary 14, 2020, the Presidents of Olympiacos, Panagiotis and Giorgos Angelopoulos honor the great Vassilis Spanoulis on his new achievement.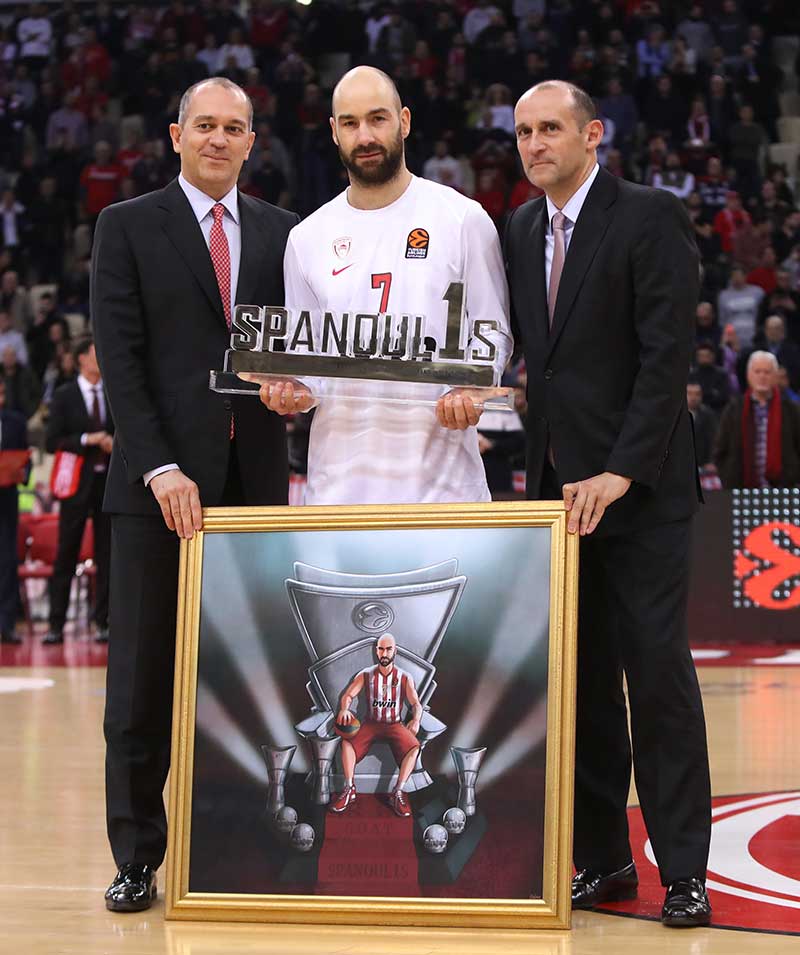 On January 21, 2020 against Zenit St. Peterburg, Vassilis Spanoulis scores 31 points and dishes 7 assists accumulating 33 valuation points a few months before turning 38. Olympiacos does not pull through and the captain breaks…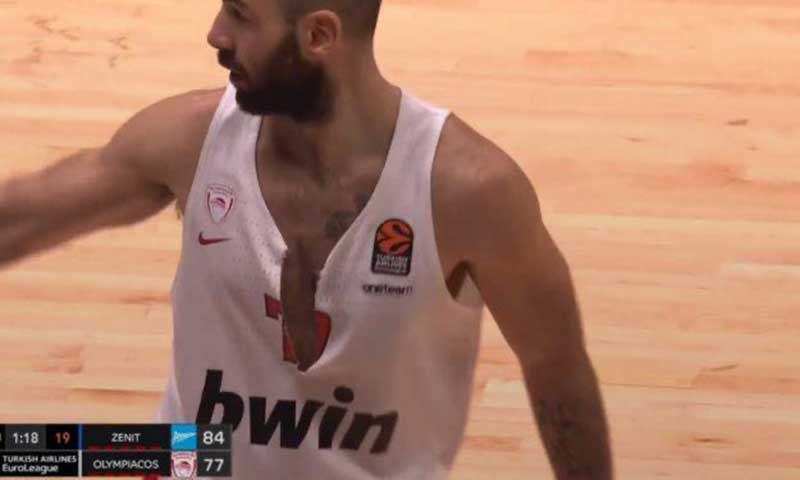 The King of European basketball ….