Sloukas: «I would be imagining us coming out in a packed SEF » (Part II)
In the second part of his autobiographical interview for www.olympiacosbc.gr, Kostas Sloukas talks about his 'adventures' in Istanbul, his return to Olympiacos, the way the presidents approached him, while he also addresses the team's goals and how he had imagined his return to the SEF…
Greece, Turkey and Sloukas in the middle…
The Greek-Turkish relationship has always been a sensitive issue for both people. And despite Kostas Sloukas tried to handle it with respect, he was unfortunately caught in the crosshairs of both sides.
The first shots fired at him had been … friendly. "I don't have anything negative to say about Fener. Both the organization and the fans respected me. When we returned to Istanbul following winning the Euroleague, some had made an issue in Greece why I hadn't celebrated waving the Greek flag, when at the same time, other of my team mates were branding their own countries' flags. So, they were wondering, why Sloukas, the big Greek, did not wave the Greek flag amongst 25,000 Turkish fans. I did that purely out of respect. I'm more Greek than those who wrote or talked about that incident. I'm a member of the National team since I was ten. I was going to the camps, fought for the National team. However, the Turks understood before anyone else that people tried to cause intrigue with my move and when we played the first playoffs game for the Turkish League they all waved Greek flags in our gym. That was my biggest victory. At that time of truth, I was moved, thrilled and had tears in my eyes. The Turkish fans recognized my effort better than some Greeks did. Yes, that also hurt".
However, there have been some of Turkish fans that turned against him. The reason been that he did not hold a banner about Kemal Ataturk before a game his team was playing. "In every case, I make my decisions according to my thinking. So, that's how I thought about it then: 'Yes, I'm Greek, but I need to be respecting the country I live and get paid in. Not waving the flag doesn't mean I'm not Greek. On the other hand though, when the incident with Kemal Ataturk's banner took place, I ought to pay respect to my parentage and my country's history. My grandmother is from Izmir. She was exiled by Ataturk. So, I wasn't going to lift up a banner about the 85 years from his death. Turkey has its own history, I respect that, but I also have mine. That resulted that I became a hero in Greece and the recipient of cursing and profanities in Turkey. For me, the way things happened, that's how they were supposed to happen. I think that in this case as well, the incident was blown up. To tell you truth it was kind of sudden for me. It was just a banner that went up and down. We came at the center of the floor to shout 'Fenerbahce' like we always do and start with the warm up. They tell us go out with the banner. However, I wasn't informed about what that was about. So, as were coming on the floor, I asked the team captain what the banner was saying and that's when I learned. I felt unprotected right then and there. I felt the right thing to be to stand by my team mates, but rather not hold onto the banner. Turkey has its own history and I respect that. But Greece has also its own history, and it's in conflict to that of Turkey. I'm a Greek and have my own history. It was a tough month that followed, but my team was behind me 100% and I have no complaints. Fenerbahce supported me through good and bad. They had always been by my side".
With the exception of the incident above, Kostas Sloukas has only great memories from his time with Fenerbahce as well as from his stay in the neighboring country. "My life in Turkey had been good. I was respected and loved. I have no complaints from anyone. No one ever came to talk to me badly, although this tension between Greece and Turkey is a thing. On the other hand, I feel that I don't like to provoke with my behavior; so, they at least respected that even if they didn't like me. I was playing for the team, losing, winning, making good choices, making bad choices, but always giving 100%. I think that nobody could accuse me of anything".
«The atmosphere is the same with when we were winning titles »
All good things come to an end. And the experienced guard had decided on the end titles of his relationship with Fenerbahce - regardless of whether Zeljko Obradovic would be remaining in its bench or not - for Olympiacos' sake!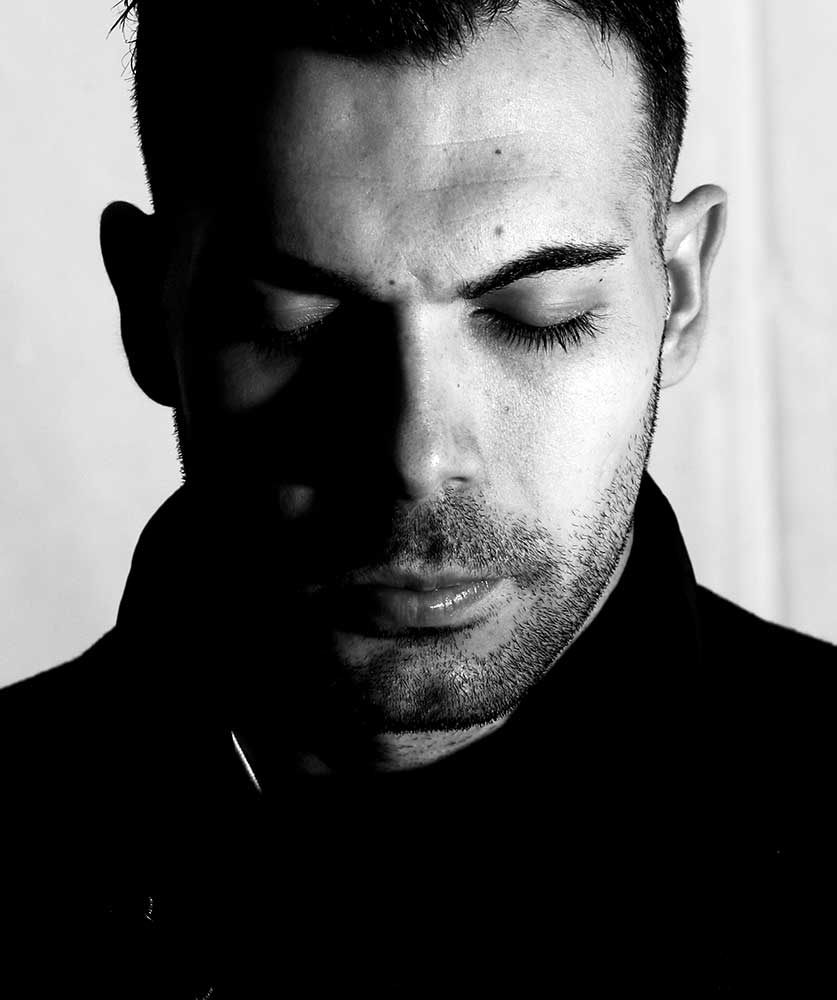 "It was a weird situation, no one understood what the coach had in mind. But what matters and needs to be told, is that regardless of whether he stayed or went, I had decided that my cycle with Fenerbahce had closed. I went there as a role point guard of 15 - 20 minutes and after three years I was included in Euroleague's first team, with a team that had a spot in Euroelague's final four each year, had championship titles. What was there for me to do beyond that? Make Euroleague's first team once again? Make the second team? Go to the final four? I wanted something different. I was looking for motive. This is very important to me. The next step had clearly been Olympiacos. The Presidents knew that because we have had talks. I had respect for the Presidents and still respect them 100%, just like they respect me. The feeling is mutual. I think they understood why I left; I think the whole of Greece understood why I left. There was nothing else. And I'm saying that because things have been said, like I don't have a good relationship with Vassilis (Spanoulis). That's shameful. I proved my reasons for leaving. It was because I thought I could do much more. And I did that. I came to Olympiacos not to save him, because Olympiacos is a very big team. I came to help as much as I can, because I'm at my best age, in the best shape I can be and I have the experience so that we all together can do something good. Qualify for a final four. That would be fulfilling".
The vast majority of the summer articles talking about his return, were labeling him 'a leader'. A label he refuses to appropriate and he explains why: "I don't care about the leadership aspect. I don't care about being a leader. What does this even mean? So, I wasn't a leader in Fener? What's a leader? That's not right. I would simply be here with Greek team mates, with a Greek team that hasn't been in a final four in four years, hasn't won a title in three, and I want to help Olympiacos return to winning titles. Not that I'm bringing one myself. All of us together, the whole organization is going to be fighting for something better and I'm going to be fighting with them. That's it. There's no such thing of being a leader or not. I had been a leader with Fenerbahce for three years. Made Euroleague's first team twice. What's even a leader?"
To sign him, Olympiacos 'faced off' with very strong opponents… "Both Real Madrid and Barcelona, as well as CSKA had approached me. They had all made better financial offers than the one made by Olympiacos. But, as I said before, I'm driven by motive. Just like when I left and joined Fenerbahce, the money the Presidents were giving me were much more than what the Turkish team was offering. People don't know that. The Presidents did everything they could to keep me. But I just knew that my next step would be there. It's true that Panathinaikos had also approached me, but for me there was no motive. There was no reason for me to go there. My team in Greece is Olympiacos. All the more, the offer the Presidents made me in the summer had been very good. We have had a very honest conversation, I made it clear to them that motive is my driving force and that I'm leaving much higher offers and secure final four spots. Who doesn't believe that Real Madrid has very good chances to be in the final four? That Barcelona will be in the final four? Or CSKA? But I want to fight with the team that the Presidents and coach Bartzokas will be building together, along with my Greek team mates, to make something good. That's what my mentality was at the time".
Apart from the good offer Olympiacos had made though, there was a lot of convincing coming from the old guard! "Of course Giorgos Printezis did that! I was also talking with Papanikolaou quite a lot. Vassilis had also called me. All and all, the situation was somewhat like that and I haven't held back that getting back with the same guys and try to do something good had been a huge motive for me. Not necessarily win the Euroleague, but all together put Olympiacos back to path that leads to the top. That was what I had in my mind".
However, due to the Pandemic, his return 'home' - as he likes to call Olympiacos - was not what he had dreamt of… "The truth is I had made a certain image in my head… I was imagining coming out on the floor in a packed SEF and the fans anxiously waiting to see the team. I wanted to experience the SEF's pulse once again, to play derbies in a full arena. The fans are Olympiacos' strength and they are truly missed. We that we get to play in an empty gym, feel that to a great extend".
However, it wasn't only his return at the SEF that did not go as planned. The team has had a lot of ups and downs. Nevertheless, he never had any second thoughts about whether he made the right choice to wear the 'reds' jersey once again. "My choices, just like this one to come to Olympiacos, are conscious 100%. I have no regrets about anything. The only thing I care about is the next game. This season is a very peculiar one, with empty gyms. Also, the team does not participate the National League and I think that this causes some problems. I'm at the best age I can be and have been used to playing 2 or 3 games a week. It makes it harder in respect to rhythm as well as in terms of how to approach the games. We have made some big wins, but also some very bad losses, especially at home. I think this is indicative of how much the absence of our fans has impacted us. The Olympiacos fans are a real power force. It's very difficult for an opponent to be playing in a packed SEF. I have experienced that. This is not an excuse, but still … We have shown a bad face too many times and this a problem with have to fix".
Every time the ball was to 'hot' to handle - and they were many - ended up in his hands. "I'm not afraid to take the shot. That's what I've doing these part five years. It has happened ten times this season. For me, what happens with this last shot is a matter of both skill and luck. The thing is what to do in the previous 39 minutes so that the game does not get down to that shot. Now, yes, if I have to take the last shot, I will take it, I'm not afraid. I'm generally in very good shape, some of the shots I take, I have been taking about 200 times in daily practice … From that point on, apart from skill, it's also a matter of luck. From the ten games we have played, because we have played too many games in the last play this season, I have made some, I have missed some other. That's how it goes. I'm not afraid to take them. I will do it, if the coach decides so".
For most, the game ends with the buzzer. But not for Kostas Sloukas though, especially after a team loss. "Losses really get to me. I don't sleep at night; I think too much, I re-watch the games. Some say for instance: "Kostas is getting paid so much money". They watch me for forty minutes and go: "He's not playing well tonight" or "Oh; he really has a very good game tonight". They don't know that has happened the days before the game, before I go to the gym, after I go to the gym, what kind of life I'm leading. They simply look at the top of the iceberg. They don't know that make additional practices, I'm very cautious about what I eat, what I drink, I don't go out, I'll take a nap in the afternoon to be ready for practice, I'll sleep early at night because I have a game the other day. They don't see that. I'm troubled by a loss or a bad performance. Sometimes I don't have an appetite for two days. I get really upset, both for the team and myself. But I also think that that's what has carried me here, the fact that I feel for the team and respect the money and its faith in me. I want to be achieving things. I'm the harshest judge of myself. I don't care what anyone says. Everyone's got an opinion. I care about what my own people say and those who spend their days with me. That's the most important thing for me. Just like what the coaches and my team mates think is important".
In his first statements as an Olympiacos' player, he said: "Our goal is to make the impossible, possible". What was that he meant exactly? "It speaks for the direction the administration has set for the team. What have we seen in previous years? That against huge teams, because there's no need to hide, Olympiacos' budget is probably 1/5 of what other teams have, however, we have proven through our history that the team was able to make what was impossible, possible. When everyone thought of us as outsiders, we won the Euroleague twice. We once again qualified for the Euroleague fins against really big teams. The last three years, Olympiacos has not won a title; neither the team has achieved anything in the Euroleague, that's what I've trying to say. That we are going to be trying to do something good as a team, not for me personally".
The 'reds' have the recipe to success. Do they have the ingredients though? "Yes. The team has a core… They have experienced players; they have players at a good age, like me, 'Pap' (Papanikolaou), Sasha (Vezenkov) and Larry (Larentzakis). They have players that can step forward in the next years, to allow the team to 'step' on them and 'build up', of course with the guidance of the old guard, Vassilis (Spanoulis) and Giorgos (Printezis). The atmosphere is the same with when we were winning titles".
Sloukie Luke - inside out
When Kostas Sloukas is on the floor he has a hard time parting with his serious face, or more correctly, he never does…
"That's me. Some times, before the game begins I try to convince myself that 'you have to enjoy it tonight'. I can't do it though, because that's how I am anyway. I overthink. That's why most of the time I don't enjoy the game, I'm just trying to do the best I can at any given moment for the team to win".
How is he off courts though? "I little less rigid I should think. Right now, we are all cooped up in our homes, so there's so much we can do. I generally enjoy going out with my wife to dinner, go with friends to cafés and restaurants. I don't really like staying out very late, I don't like drinking much. I enjoy good food, proper food. I avoid sweets, because I know they give me double the weight, so I don't touch them. During vacation time, that is a actually a few days, I try to have the best time I can and at the same time keep up practicing… That's about it!"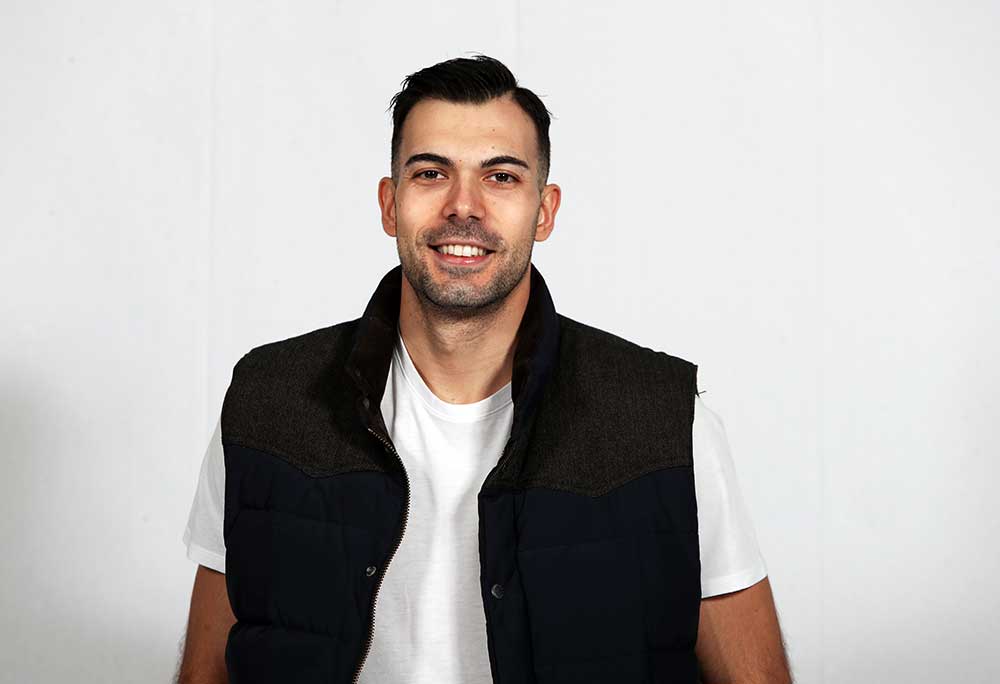 He's quite active with social media; he doesn't use them though to comment on any and all issues. "Of course I have an opinion about everything, based on my thinking and experience. I don't like making it public though, I keep it for me and those close to me. We influence people, I maybe influencing, ten people, 100, whatever. Just like I'm influenced by people I get to follow and not just athletes. Politicians and artists and anything else. However, I believe that for some things, it's best that the people who have knowledge of a situation and have more to say about some issues to come forward and talk about them. Of course, when I have something to say, I will say it".
What many people don't know is that apart from a successful basketball player, he's also a successful businessman. "I have a gym in Pilea (Thessaloniki). Although many athletes train with us, it's not addressed only to them. It's addressed to everyone and we have a very good thing going on. I'm partners with my trainer, with who I work with since I was 15 and we are like brothers, Danis Arnidis. Especially after my 18th birthday, when I got to improve my body, we have gone through this stage together and I owe him quite a lot. Also, quite soon, there's going to be a physical therapy facility next to the gym, with the best equipment in the market, mainly to help professional players in having a faster rehabilitation, as well as everyday people. It was an idea we had with my sister, Danis and my cousin, Giannis Mitsakis".
He may be 'cold' while in the floor, however, he's especially sensitive to social issues. "Slou-camp" is proof of that. "We are probably not going to be able to organize it this year, but it's definitely going to go on. I collaborate with a team fighting children's cancers. All revenue goes towards that goal. It's been held in Thessaloniki, but we are thinking maybe we can have somewhere else also. It's five days that a lot of kids gather, I'm there all day too, to play together, learn things. I also try to bring the most guests I can. I had that as an idea in my head, however, the trigger was my fathers' passing due to cancer. I'm a little more sensitive when it comes to it. I searched a little more about it, I approached "Lampsis" (Association of Parents of kids with cancer), got informed… So, revenue goes into that goal, aiming to help the best I can. The people putting all this effort are worthy of praise and I have to point out and that they do it for no compensation".
Do you know that:
* He got established with Olympiacos wearing No 10, but now he wears No 11. "I changed for personal reasons. My father died on June 11».
* He had been a Law School student! «I only went there once and never again… Not having the time played a role as well. Then I tried to transfer to the Physical Education department».
* When he retires will in no way be tied to his age. «I have never said I will be stopping when I'm 37 or 38. I'll stop when I don't have any more motivation. And if that happens at 35, then I'll stop at 35».
The first part of Kostas Sloukas interview…
Kostas talks about his life (Part I)