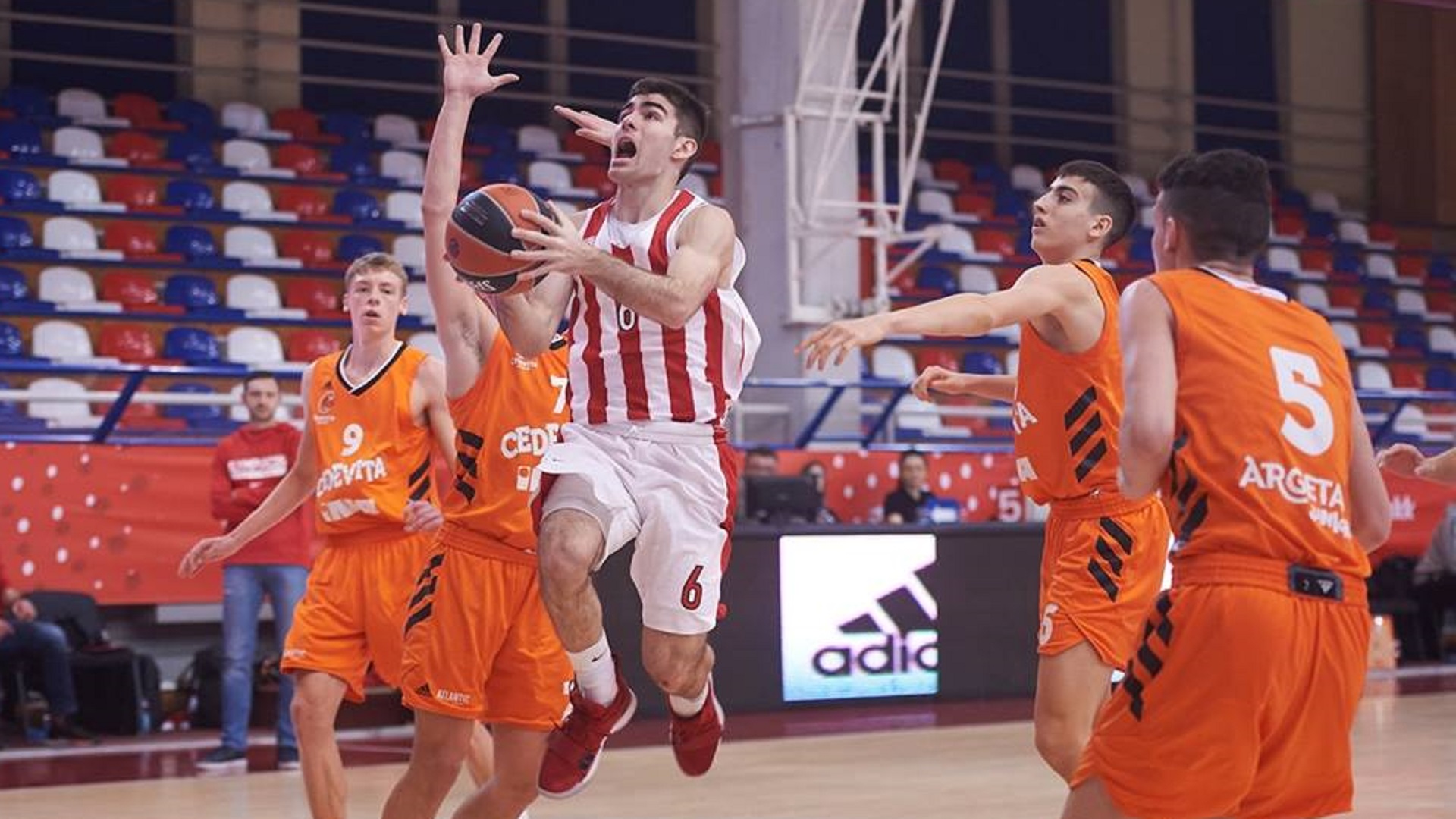 ANGT: Οlympiacos - Malaga 75-88
Olympiacos lost to Malaga 75-88 for the 2nd day of the "Adidas Next Generation Tournament". Our team plays against Cibona tomorrow (28/12).
Malaga's tall players caused serious problems to the 'reds'. The Spaniards dominated rebounds (they grabbed 17 against 6 for Olympiacos in the first quarter), put pressure in the defense driving Tsaldaris' players to poor choices, while they 'struck' inside the post when attacking and built and +16 difference (9-25 at 10'). Our team tried to close in with perimeter shots (18-31 at 13'), however, Malaga played pressing defense at three quarters of the floor and using its dominion of the rebounding as a weapon (14-33), stepped on the gas pedal and sent the difference to +25 (24-49 at 20').
Olympiacos' zone defense in the second half kept Malaga from scoring for about four minutes, during when, our team closed in at 14p. (35-49). With two threes in a row, the Spaniards sent the difference back to +20 (35-55), but the 'reds' insisted with the zone, stopped the pass to the big guys and closed in at 11p. (44-55). Malaga's guards however once again 'struck' from the three point line and played a major role so that their team maintain control (47-63 at 29' and 61-76 at 35'). With a partial 8-2 run, Dimitris Tsaldaris' players closed in at 9p. (69-78 at 38'), however, the best player of the hosting team, Yannick Nzosa, took over and led his team to the win.