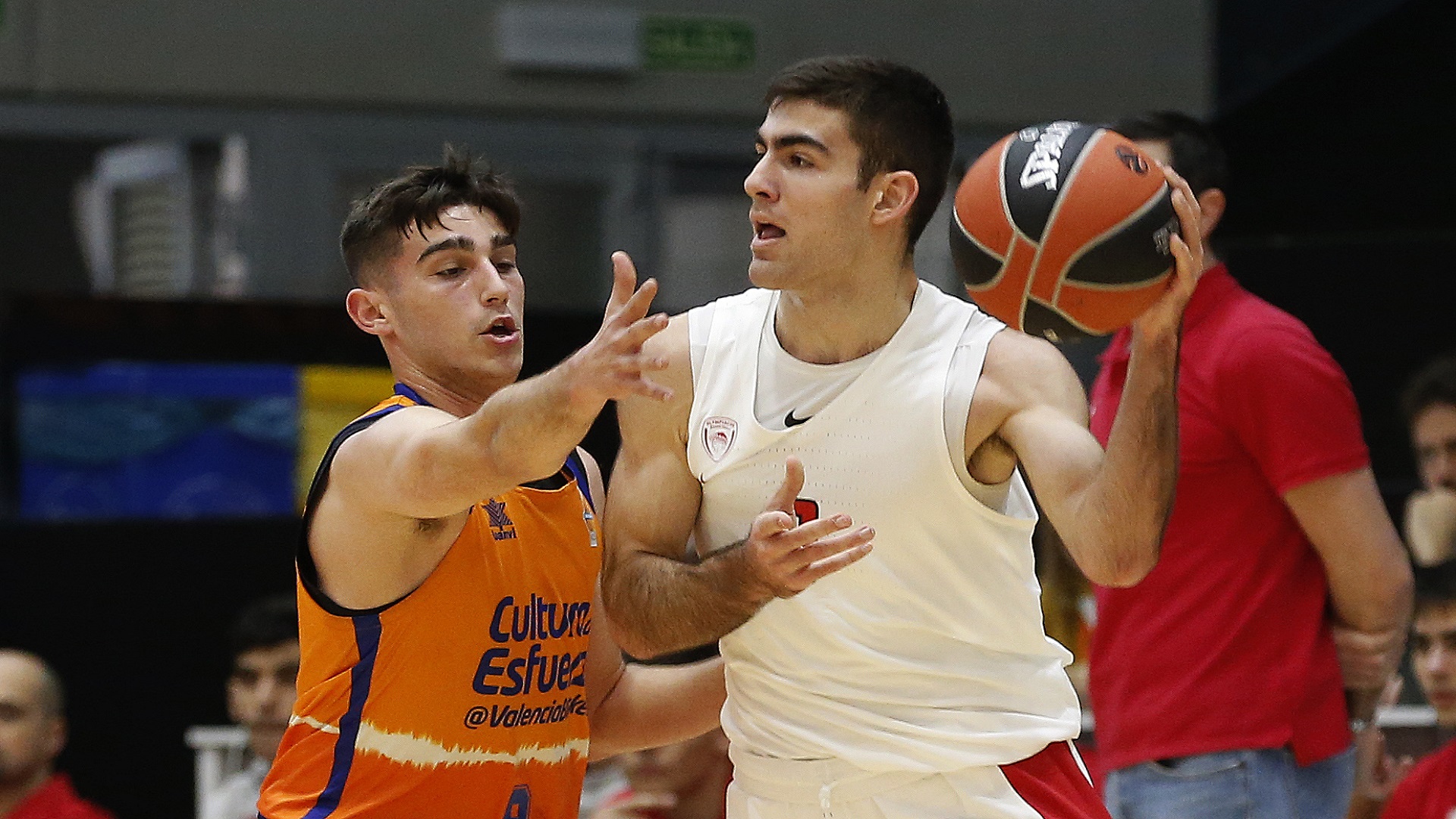 ANGT: Valencia - Olympiacos 81-70
Olympiacos 'paid' for its first bad half and lost to Valencia 81-70, for the 1st day of the "Adidas Next Generation Tournament". Tonight at 20.00 CET, our team will be playing against Malaga.
Bad defensive operation and turnovers allowed the hosts to establish the tempo from the beginning of the game and to close the first quarter leading 24-15. The pressing defnse of Valencia caused an offensive problem to the 'reds', resulting for the margin to skyrocket at +20 (42-22, at 14'). Dimitris Tsaldaris' players tried to react, however, the Spaniards maintained control with no problems (51-33, at 20').
The Spaniards got to lead by 23 (56-33 at 21'), however, the 'reds' counter attacked. With pressing defense, good ball movement and good offensive choices they succeeded (running a partial 28-10!) to close in at 5p. (66-61 at 31'). Valencia replied with a 7-0 streak and regained control (73-61). Olympiacos tried to overturn the situation from the three point line, but the shots did not find target 976-65 at 37').
The quarters: 24-15, 51-33, 66-58, 81-70