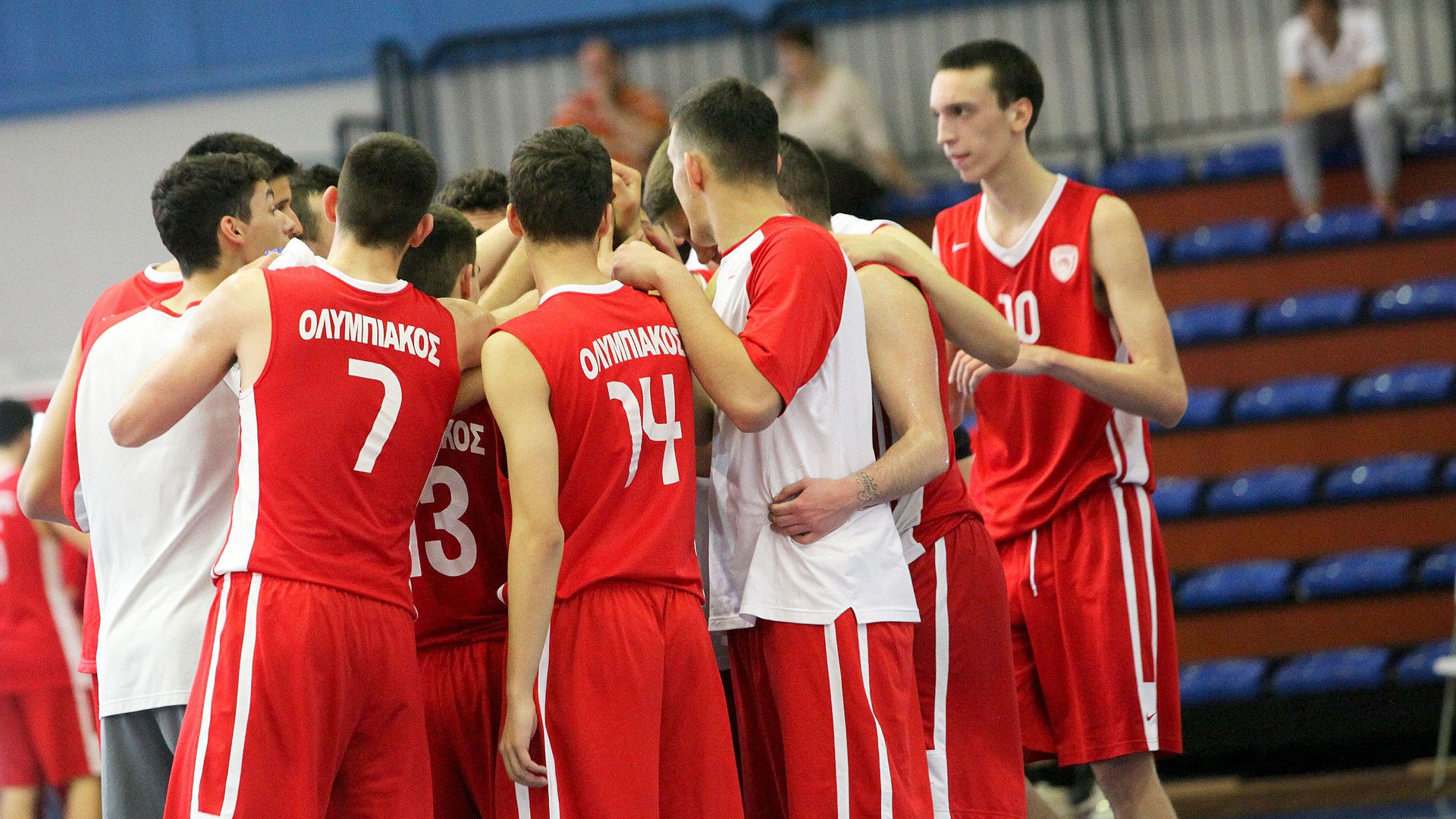 The U18 team wins the Greek Championship!!! (pics+video)
Olympiacos beat Prometheus Patrai 91-60 and won the U18 Championship finishing the tournament undefeated! This is the second title for the 'reds', who had won the Division Championship a few weeks earlier.
The Patrai team made a strong beginning, led by 11p. (18-7) and controlled the game up to 12' (24-13). At that point, the team relying on its solid defense and with Nikos Arsenopoulos spearheading the offense, Olympiacos made his counter attack and with a partial score of 25-4, turned the game around and got to lead by 10 (38-28 at 18'). Hence the 'reds' maintained complete control of the game and won easily.
Arsenopoulos - MVP!
Nikos Arsenopoulos of Olympiacos was the tournament's MVP, who was also included in the tournament's best quintet along with Aleksej Pokusevski. The other three players were Chrysostomos Sandramanis (Prometheus P.), Valantis Kourtidis (Aris) and Manos Chatzidakis (AEK).
The quarters: 20-11, 32-39, 49-63, 60-91.
THE STATS