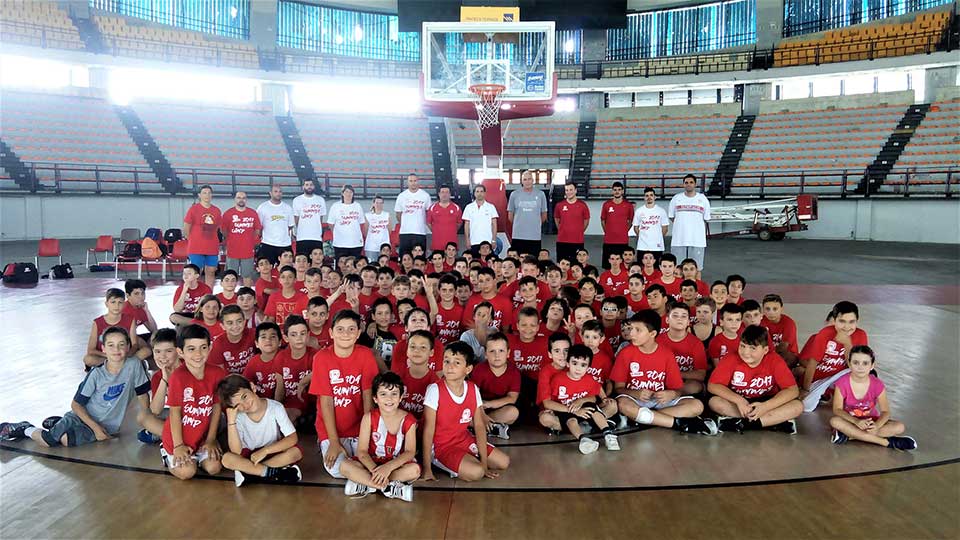 Sfairopoulos visits the Camp (Pics)
During the first week of the 'red' Summer Camp, the young boys and girls attending daily at the Peace and Friendship Stadium had the chance to meet up close with Vangelis Mantzaris and Milan Tomic. Two more surprises were in this week.
The first one was practices were not held in the auxiliary gym but rather in the main hall, on the court where Vasilis Spanoulis, Giorgos Printezis and company get to play.
The second one is that Giannis Sfairopoulos was there today to talk to the kids.
The Olympiacos head coach accepted the invitation extended by Nikos Kerameas and spent a lot of time with the kids, answering questions, signing autographs and getting photographed with kids and their parents.