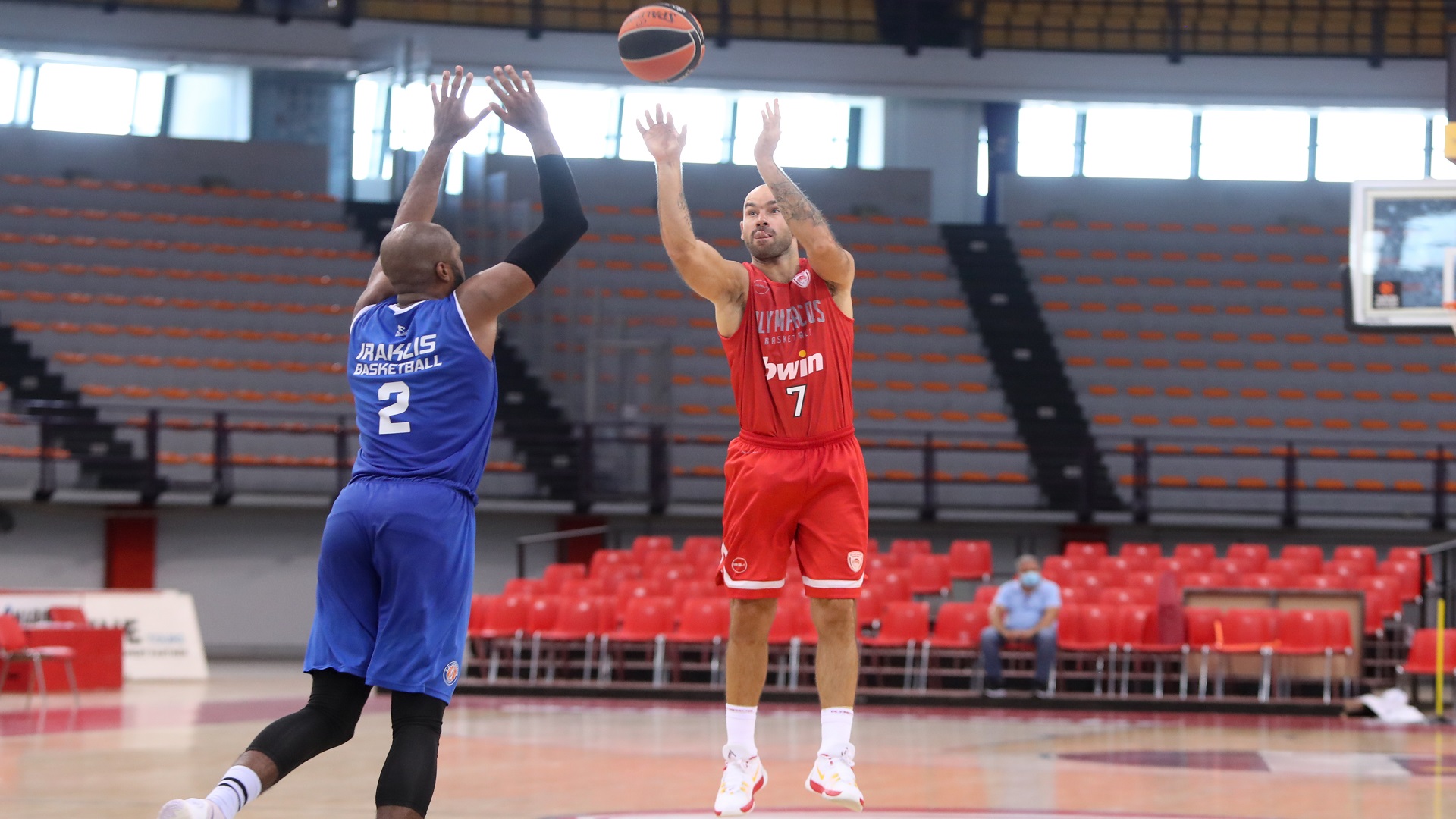 Friendly game: Olympiacos - Iraklis 88-75
In a friendly game that was held on Monday (September 7) at the SEF, Olympiacos bested Iraklis 88-75.
The 'reds', who had also played against the Thessaloniki team in the first friendly of the season, did not have Hassan Martin in their roster. The American center suffers from hymenitis of the right ankle and is expected to sit out practices for five days. Alexandros Nikolaidis was not on the team as well. Antonis Koniaris, Vassilis Charalampopoulos and Giannoulis Larentzakis did not get minutes.
One of the two Olympiacos BC Presidents, Mr. Panagiotis Angelopoulos got to attend the game.
The quarters: 24-20, 43-37, 62-56, 88-75.
Οlympiacos (Bartzokas): Papanikolaou 7, Harrison 14, Spanoulis 14, Sloukas 14, Vezenkov 5, Printezis 3, Jean-Charles 12, Jenkins 6, Ellis 4, McKissic 9.