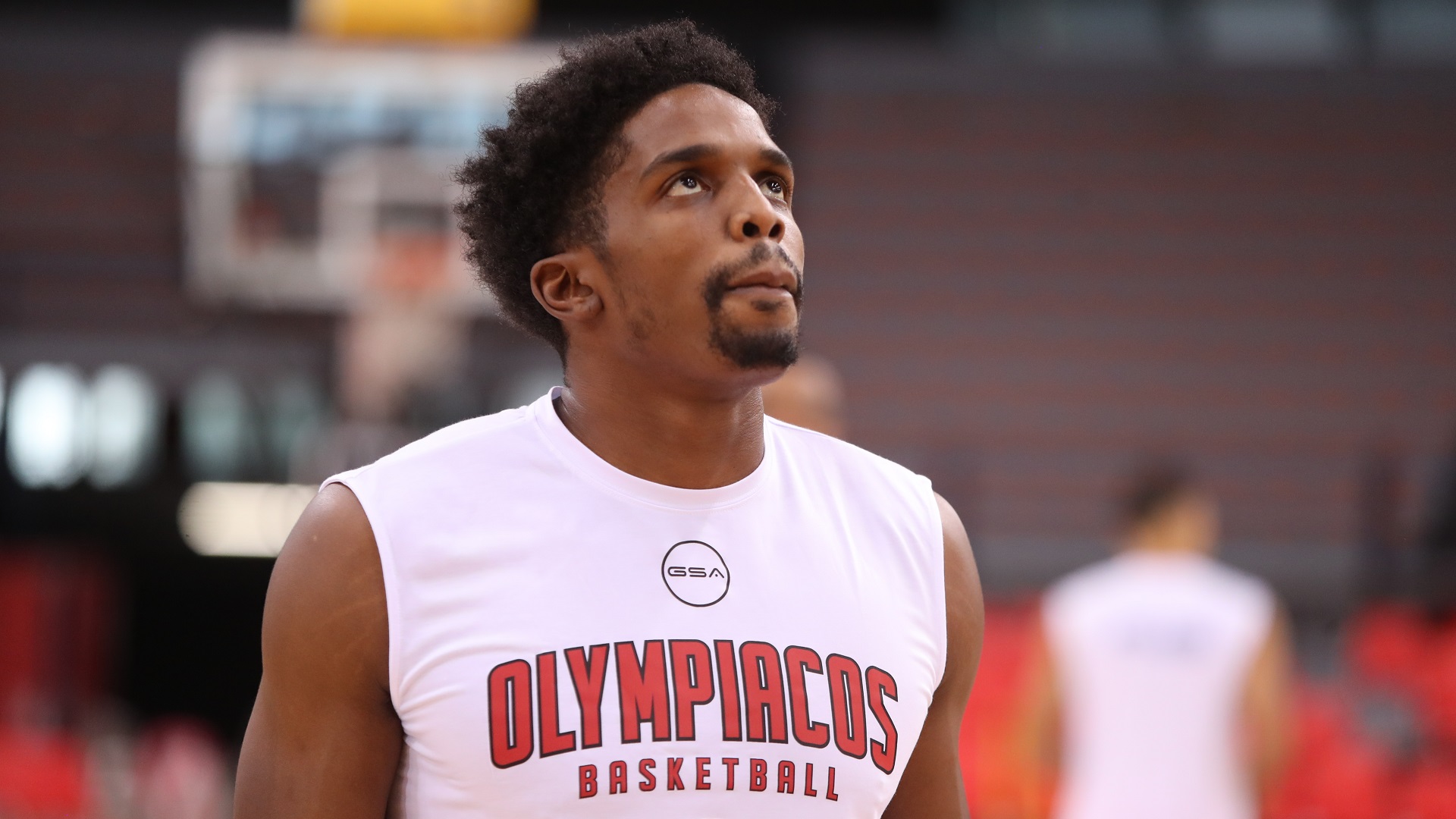 McKissic: I can't wait for the season to start! (vid)
Shaquielle McKissic spoke for the OlympiacosBC TV camera about the completion of the first part of the 'reds' pre-season at Metsovo, but also about his intense desire for the season to begin.
"I have been to many training camps, but this had been the best by far! We came here, worked really hard and played a friendly game that we won. I think that it was a successful trip", the American guard said, who cannot wait for the official tip off of the season. "I'm excited and I'm looking forward for the Euroleague to begin. I can't wait! I've been telling the guys that I'm ready for the season to begin and this has to do with the way the last one got to end. I'm ready to get back to action!".
After months long hiatus due to the coronavirus, Shaquielle McKissic has returned to action with the friendly game against Iraklis. But it's obvious this is not enough for him… "I felt exhilarated to be playing basketball again, but as I said before, I can't wait for the Euroleague to begin. Last season ended so soon. I joined the team and was only able to play three games. However, it was very good that I got to play with players like Spanoulis, Printezis and Papanikolaou and now with Sloukas. It's a wonderful feeling to be playing with such good players".
Asked whether he thinks that something is going to change this season in regard to the team's playing style, he said: "I think that we are going to be running both ends of the floor more this year, since we are going to be in better physical condition".
He only played a handful of games last season, but theoretically, this is his second tour with the team, which makes him feel even more comfortable within the 'red' environment. "I definitely feel more comfortable and the credit belongs to the coach, because I don't feel any kind of pressure. I simply do what he asks from me. They are not asking much, they are asking us to do what we are told to and that's what I've been trying to do. All the more, OIympiacos, as well as the city, is a very good place for me and my family".
Asked about the main goal he has set for the new season, he replied: "My basic goal is to win, win a lot. I don't want to say what we can accomplish, but I hope we can make the final four and then I get to renew my contract and come back and we make the final four next season as well!".