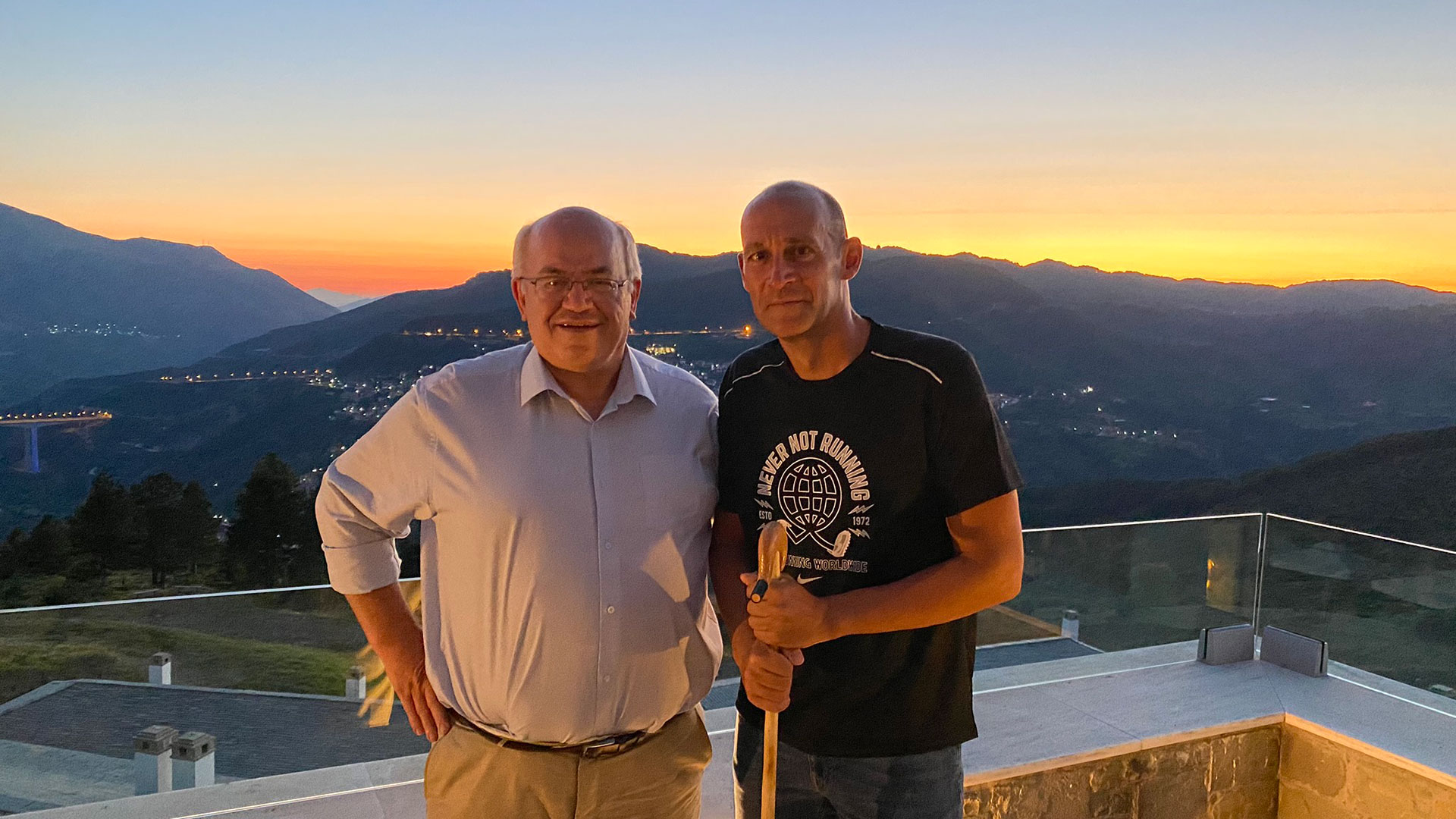 Panagiotis Angelopoulos goes to Metsovo
The Mayor of Metsovo, Mr. Konstantinos Tzafeas, paid tribute to the President of Olympiacos BC, Mr. Panagiotis Angelopoulos, offering him two books describing the town's history as well as biographies of the Greek benefactors from Epirus, together with a traditional shepherds walking stick (i.e. 'gklitsa') a trademark of the Greek breeders and the tradition of Metsovo.
Our President is in Metsovo during the last three days to participate the 100 km mountain uber-marathon 'Ultra Ursa Trail" and to also watch the team practices.