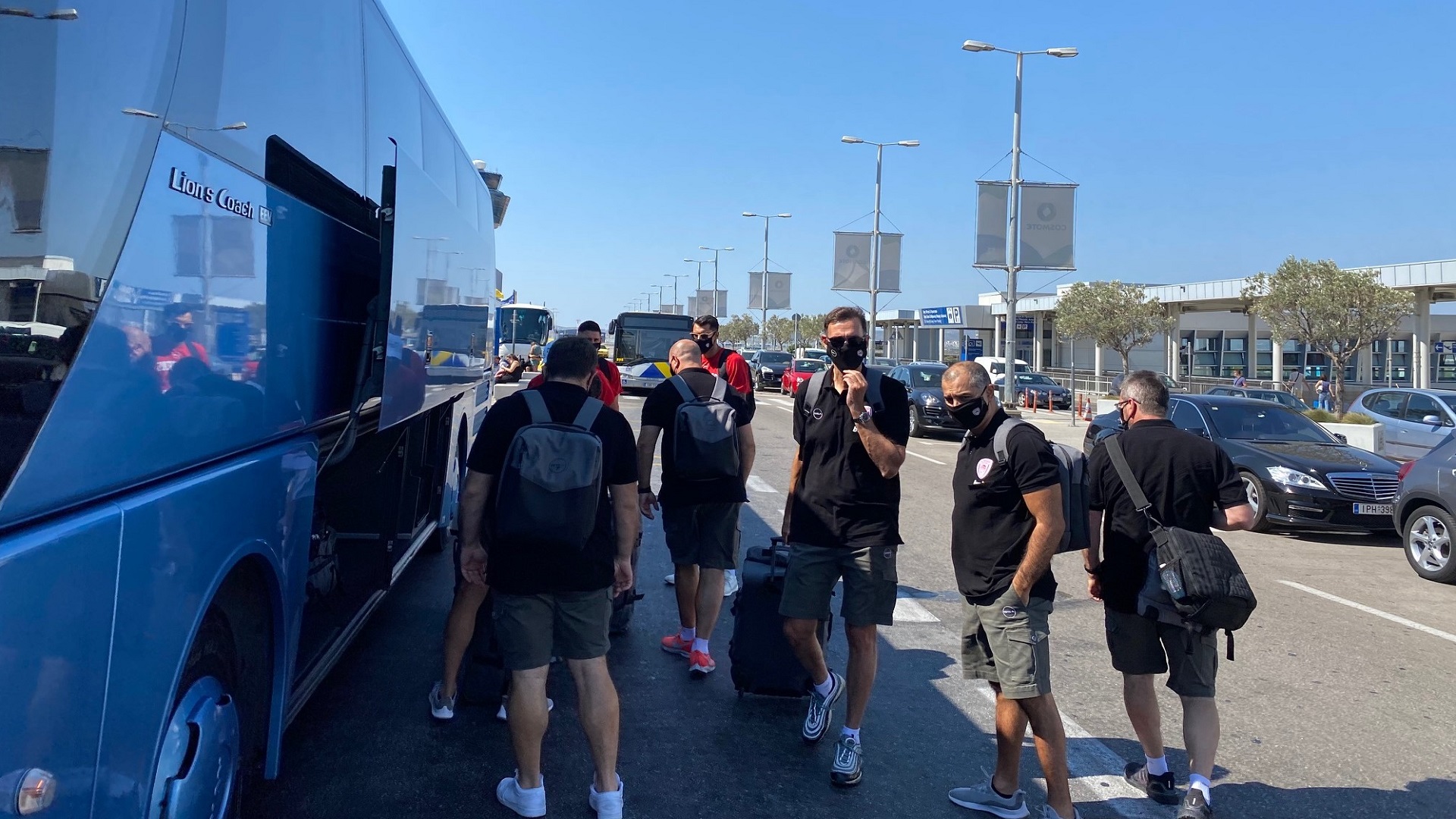 Olympiacos travels to Metsovo (pics)
Monday morning (August 24) the Olympiacos delegation left for Metsovo, where the main part of the pre-season camp is going to be taking place.
The 'reds' will by staying at the Ioannina town until September 2 and will be playing two scrimmage games against Promitheas Patras (31/08 and 02/09).
Giorgos Bartzokas has a 15 player roster at his disposal. They are Alexandros Nikolaidis, Aaron Harrison, Vassilis Charalampopoulos, Giannoulis Larentzakis, Antonis Koniaris, Vassilis Spanoulis, Kostas Sloukas, Hassan Martin, Sasha Vezenkov, Giorgos Printezis, Livio Jean-Charles, Charles Jenkins, Octavius Ellis, Vassilis Christidis and Shaquielle McKissic.
Kostas Papanikolaou, who has recovered from COVID-19, has not followed the team. He has taken up a personal training program and will be undergoing standard medical tests that will determine when he will be able to join the full pre-season schedule.
As for Aleksej Pokusevski, who has also not traveled to Metsovo, he has been granted official permission by the Club to travel to the United States at the end of the month to train there before the this year's draft.