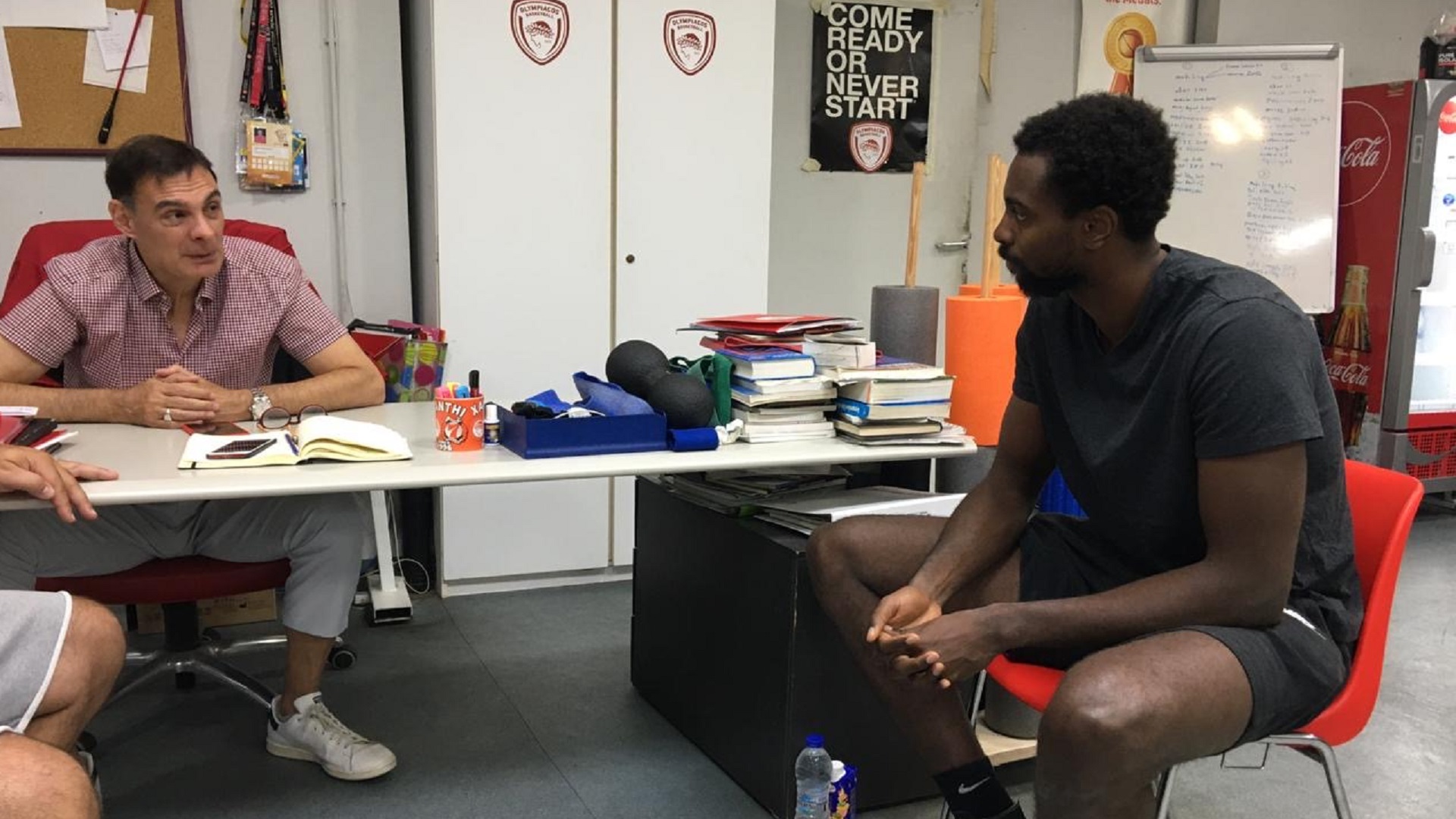 Jean-Charles meets with Bartzokas and Spanoulis (pics)
Livio Jean-Charles had only visited the SEF as an opponent, which made his presence at the Peace and Friendship Stadium today (July 3) a very special one!
The French forward/center (who arrived in Greece yesterday) had the chance to tour the facility, have an extensive talk with our team's coach, Giorgos Bartzokas as well as one with our captain, Vassilis Spanoulis.
The new 'reds' signing has already taken a the required physical and will be leaving for his country tomorrow, July 4.