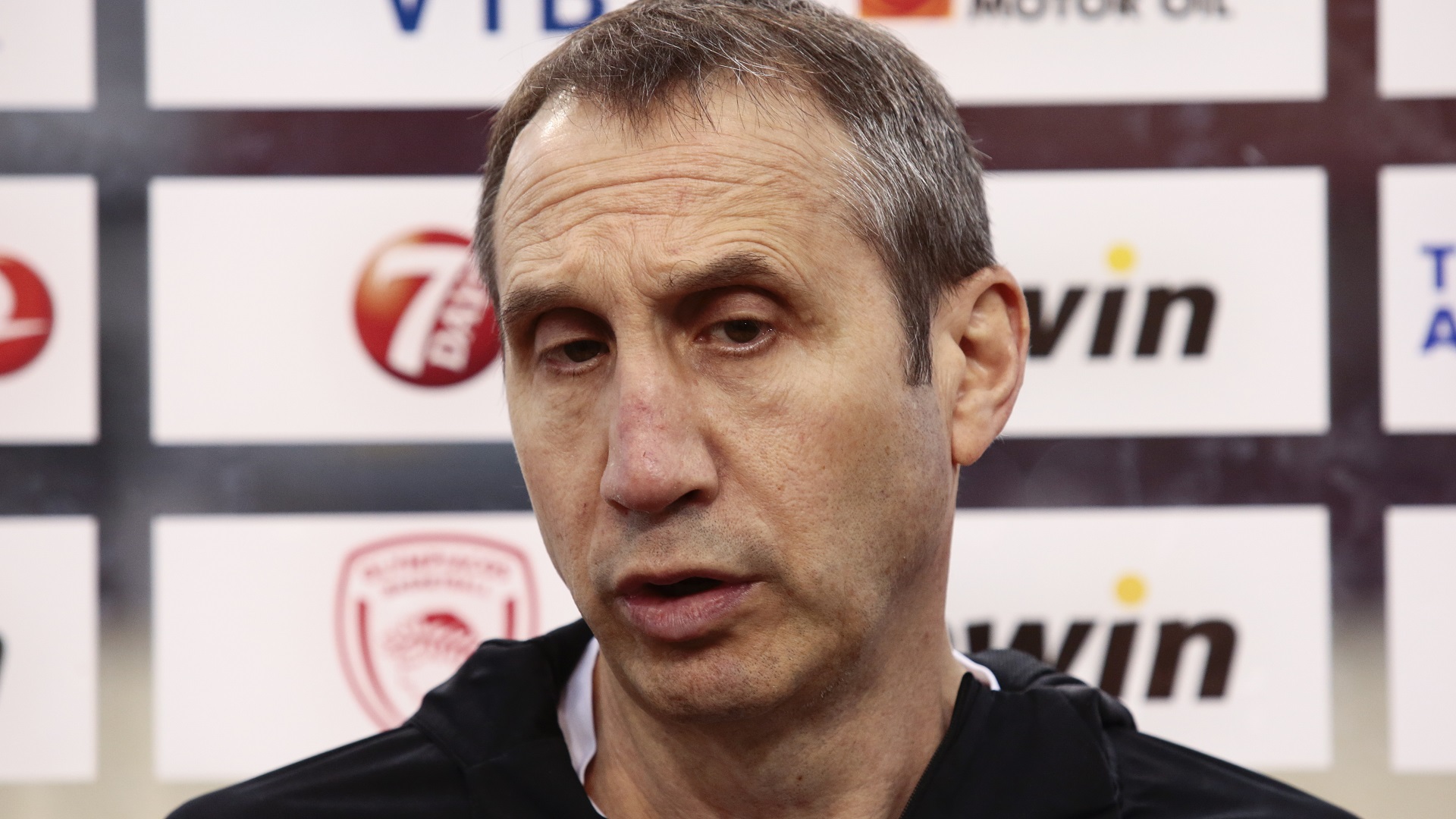 Blatt: «We need to do all we can to win» (vid+pics)
Olympiacos hosts Bayern Munich tomorrow (19/03, 20.00 CET), for an extremely crucial game ranking wise, for the 27th round of the Euroleague.
David Blatt will not have at his disposal the injured Vassilis Spanoulis, Janis Strelnieks and Dimitris Agravanis, however, the goal remains the same: Win at any cost. "It's obvious that it's an extremely crucial game for both teams. We need to get ready and give all we've got to win", the 'reds' coach pointed out. "It's very important to remain consistent on both ends of the floor, contrary to what happened in the past few games. We were very good defensively and less good offense wise, or quite good at that, but not at our usual defensive level. So for me, that's the most important factor".
Talking about the German team, he said: "We respect our opponent. They are a tall team that shoots well, they have experience and we need to rise up to the challenge".
Asked on when V-Span is going to be once again able to help the team, he replied: "We don't know anything about that at the time. He has suffered a hard injury in Milan and he will off for a little time. I can't say for how long right now. But I know Vassilis and he wants to get well the soonest possible. However, right now it's very difficult for us to give you a correct estimate of how long he will be away. His absence, together with that of Strelnieks, puts more pressure to the other players who need to step up. To do the job and cover for the gaps. I hope they are going to be ready to do it".
«No more talking, only actions…»
Zack LeDay pointed out: "The coach asked us to impose our tempo. We are looking forward to that. It's a critical game. I believe that if we follow the coach's plan, we are going to get the result we want. We all want to win the game. We have to finish the job. We don't need any more talking, but rather that each one of us comes on the floor, puts in the work and does what he needs to do on the floor. It's time we play and finish the job".
Finally, on how Derrick Williams can be contained, he said: "We need to play hard defense, always be in front of him with our hands on the ball, put pressure on him so as not to allow him take open shots and get into rhythm early on".

Look at the photos here...