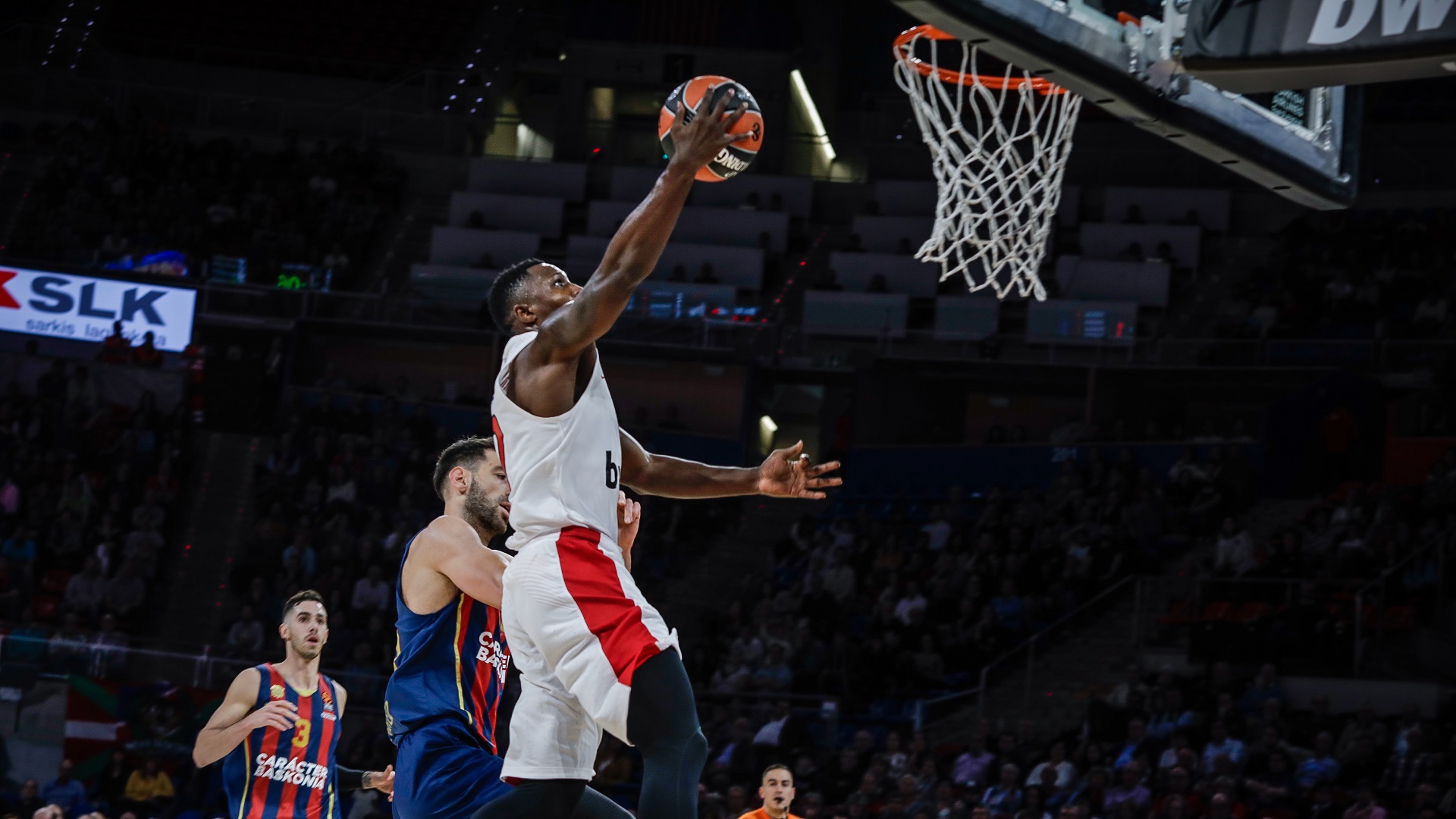 A loss in Vitoria
Olympiacos lost in Vitoria to Baskonia 66-82, for the 4th day of the Euroleague.
Relying on their dominance in regard to rebounding, as well as on their perimeter good shooting percentages, the hosts tried to set the tempo and got to lead 21-16 at 8'. With good defense and Cherry and Paul leading the team, our team made a two point game (23-21), however, it received a 13-4 score run in the 2nd quarter and was found trailing by 11 (36-25 at 17'). The 'reds' did not give up though… They put pressure in the defense and with three back to back threes by Cherry, Spanoulis and Paul closed in 38-36. The last defense of the first half did not come through for the 'reds' and the Basques upped the difference to +5 with Shengelia (41-36).
Baskonia maintained control (54-43 at 27') constantly exploiting of its dominance in the post and the chaotic difference in rebounding (51-31). All the more, the poor choices the 'reds' were making when attacking, combined to the Basques threes that were going in, resulted in the margin opening up (+16, 65-49 at 32'). With threes by Paul and Cherry, Olympiacos fought hard to return to the game (72-64 at 35'), but Baskonia with Shengelia and Herny leading their team replied accordingly and controlled the game to the end.
The quarters: 23-21, 41-36, 58-49, 82-66.
Baskonia (Perasovic): Vildoza 10 (2), Henry 12 (2), Janning 2, Diop, Fall 8, Stauskas 11 (3), Shengelia 25 (2), Garino 7 (1), Shields 4, Polonara 2, Eric 1
Οlympiacos (Κemzura): Punter 2, Baldwin, Paul 15 (5), Κoniaris, Spanoulis 10 (2 3p., 5 as.), Cherry 10 (2 3p., 5 reb., 5 as., 1 st), Μilutinov 9 (10 reb), Vezenkov, Printezis 8, Papanikolaou, Κuzminskas 2, Rubit 10.
The coach of Olympiacos, Κestutis Kemzura, stated: "Congratulations to Baskonia. They deserved the victory. We tried, but effort is not enough. You cannot be expecting a better result when you play so soft against such a team in the Euroleague. Rebounding before anything else, 51 for them to 31 of ours. That's the whole point. They grabbed 30 in the first half. We had some good defensive periods in the game, however, despite having had a plan, we gave them secondary opportunities and they got to score threes in some of them. It's not possible to win a game with such a huge difference in rebounds. We did a better job in the second half, however, Shengelia killed us. We were very soft at one on one. He's a great player but we let him score easily, without any resistance. Also, when you only score 66 points, it's very difficult to win. They put a lot of pressure on us in defense and we weren't aggressive enough. We never set foot in the post and did not make the correct choices ".