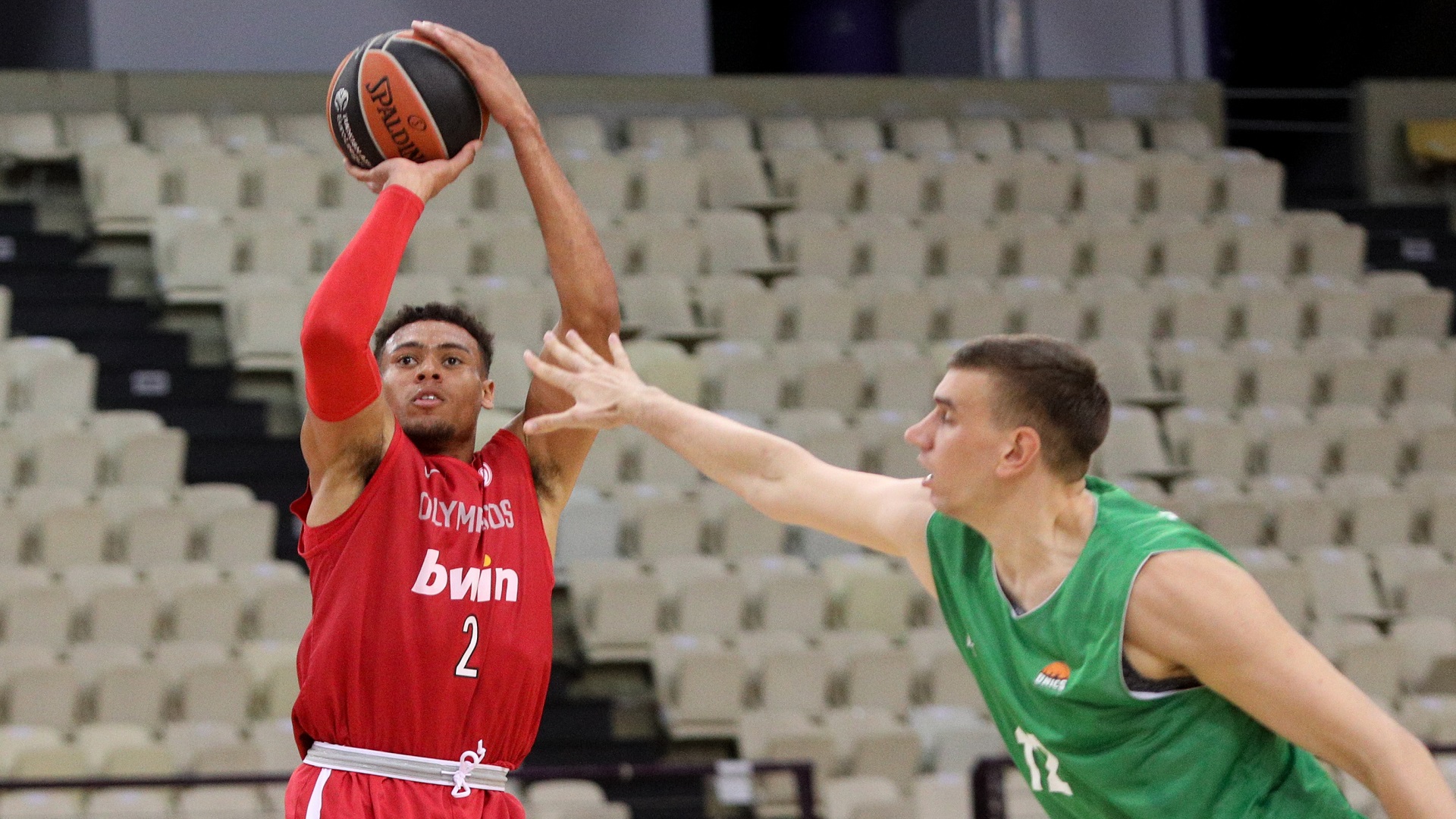 Exhibition game: Οlympiacos - Unics 62-67
Olympiacos lost to Unics Kazan 62-67, in an exhibition game that was held on Wednesday (11/09) at the SEF without the presence of fans.
Olympiacos' coach, David Blatt, played without Brandon Paul (he suffered a shoulder injury), Sasha Vezenkov (still in rehabilitation), as well as without the internationals Giorgos Printezis, Kostas Papanikolaou, Mindaugas Kuzminskas and Nikola Milutinov. Unics did not have available Vangelis Mantzaris (in the roster of the National team of Greece) and the injured Kostas Kaimakoglou, Andrey Koshcheev and Dimitrii Uzinskiy.
The Russian team set the tempo from the beginning of the game (7-17) and maintained the lead up to 21' (33-43). With solid defense and Punter leading the offense, the 'reds' closed in 40-43 at 25', however, Dimitris Priftis' players regained control (50-59 at 32'). Olympiacos tried for the come back and made a two point game with Vassilis Spanoulis (53-55), however, despite fighting to the end (60-64, 40'' to the buzzer), was not able to complete the upset.
The quarters: 12-18, 27-39, 48-55, 62-67.
Οlympiacos (Blatt): Punter 10, Baldwin 11 (1), Koniaris 5(1), Spanoulis 13(2), Cherry 2, Chapman 4, Charalampopoulos 4, Rubit 5(1), Happ 8.
Unics Kazan (Priftis): Kolesnikov 5, Palsson 2, Tyus 4, McCollum 20(2), Morgan 9, Smith 13, Klimenko 8, Sergeev 3(1), Likhodey 3(1) , Anosin.