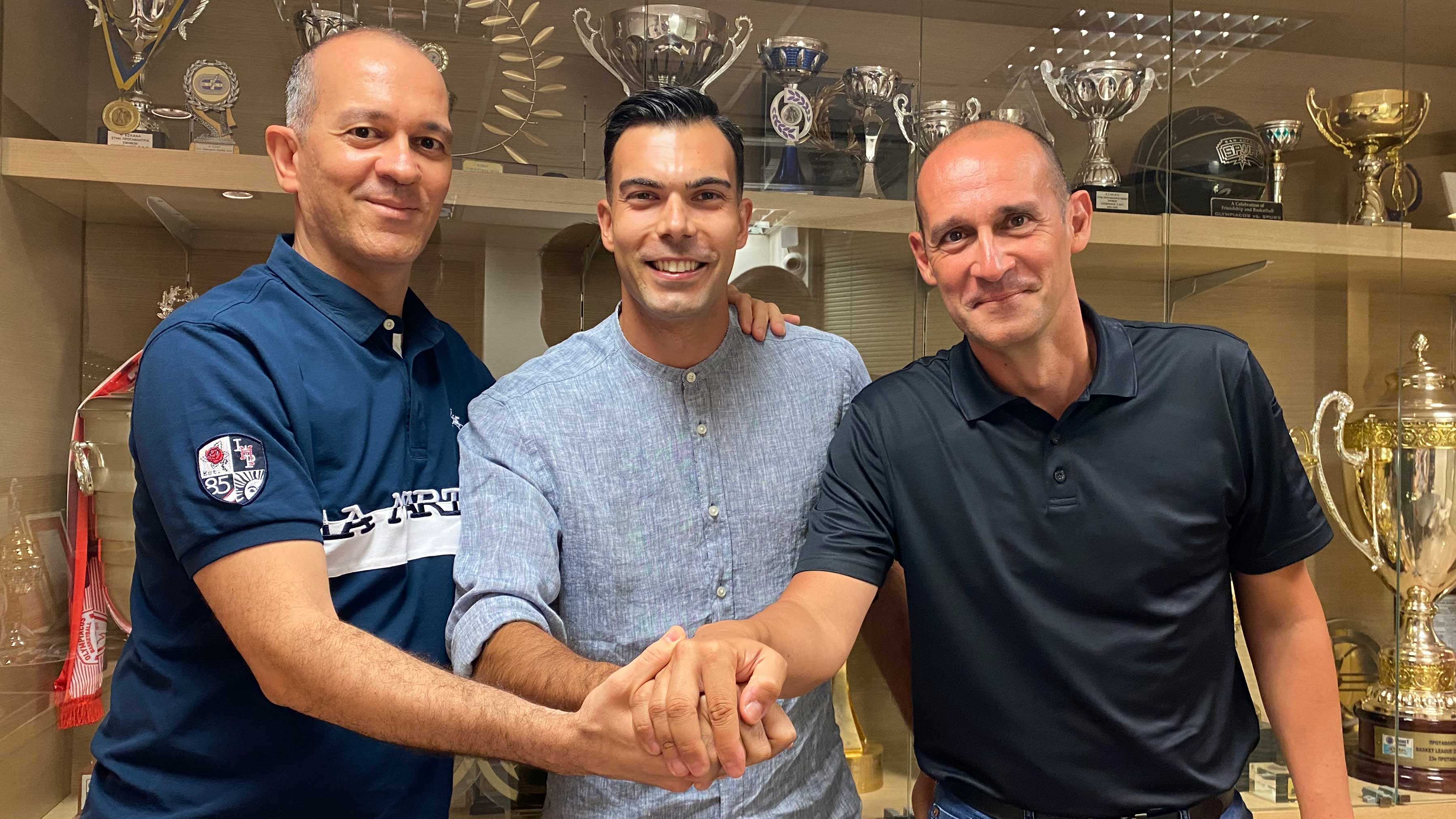 Sloukas returns home
Olympiacos BC announces the agreement with Kostas Sloukas.
The Greek guard met with the team Presidents, Panagiotis and Giorgos Angelopoulos and agreed that he returns to Piraeus to wear again the 'reds' jersey, in which he had celebrated winning back to back Euroleague titles in 2012 and 2013.
The 30 year old play maker will be a 'red' for the next three years.
Olympiacos BC has now completed its roster for the upcoming season, and wishes to sincerely thank our team sponsors and especially BMW, because during a very difficult time not only for sports but also for the whole of society, they remained by our side and with their valuable assistance we are able to continue creating led by the values expressed by Olympiacos.
Τhe Who is Whο
Born: 15/01/1990
Nationality: Greek
Height: 1.90m
Position: Point guard / Shooting guard
Former teams: Mantoulidis, Olympiacos (2008–2015), Aris (2010–2011), Fenerbahçe (2015–2020).

Titles– Club accolades:
European Champion (2012, 2013, 2017)
Intercontinental Cup (2013)
Greek Champion (2012, 2015)
Turkish Champion (2016, 2017, 2018)
Greek Cup Winner (2010)
Turkish Cup Winner (2016, 2019, 2020)
Turkish President Cup (2016)
Euroleague finalist (2015, 2016, 2018)

National team titles
Silver medal with the U19-team in the2009 Mundobasket
Golden medal with the U20 in the 2009 Eurobasket
Silver medal with the U20 team in the 2010 Mundobasket
Golden medal with the U18 team in the 2008 Eurobasket
Silver medal with the U18 team in the 2007 Eurobasket
Μember of the Greek Men's National team

Individual accolades:
Μember of the All Euroleague team (2018-19)
Μember of the Best Starting Five of the Greek League(2015)
Best young player of the Greek League (2011)

His last season stats:
In 25 Euroleague games he averaged 11.6 points (93.8%free throws, 48.2% 2-pointers, 42.2% 3-pointers), 2.8reboundsand 6.1 assists. In 14 games for the Turkish League, he averaged 11.1 points (92.59% free throws, 41.18% 2-pointers, 42% 3-pointers), 2.92 reboundsand6.93 assists.