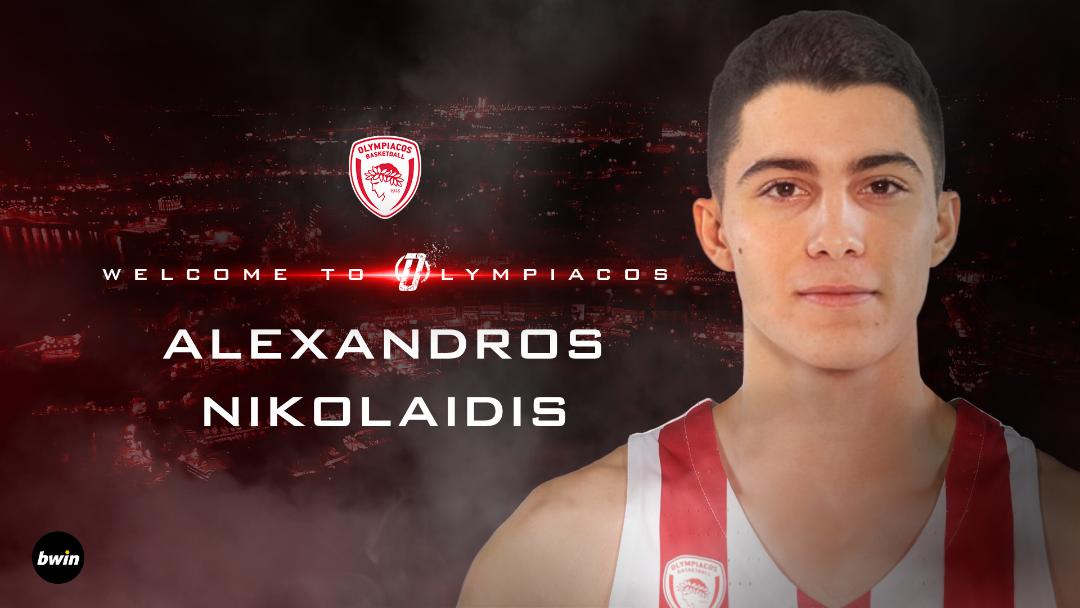 Nikolaidis joins Olympiacos
Olympiacos BC will be adding the 17 year old guard Alexandros Nikolaidis to its manpower with a six year deal.
Who is Who
Born: 21/08/2002
Height: 1.87μ.
Position: guard
Former teams: Mandoulides
He was a member of the U18 National team that very recently played the European Championship held in Volos. In a total of 7 games, he averaged 20.3'', 9.7 points, 5.3 rebounds, 2.3 assists, 2.4 steals and 1.7 steals.