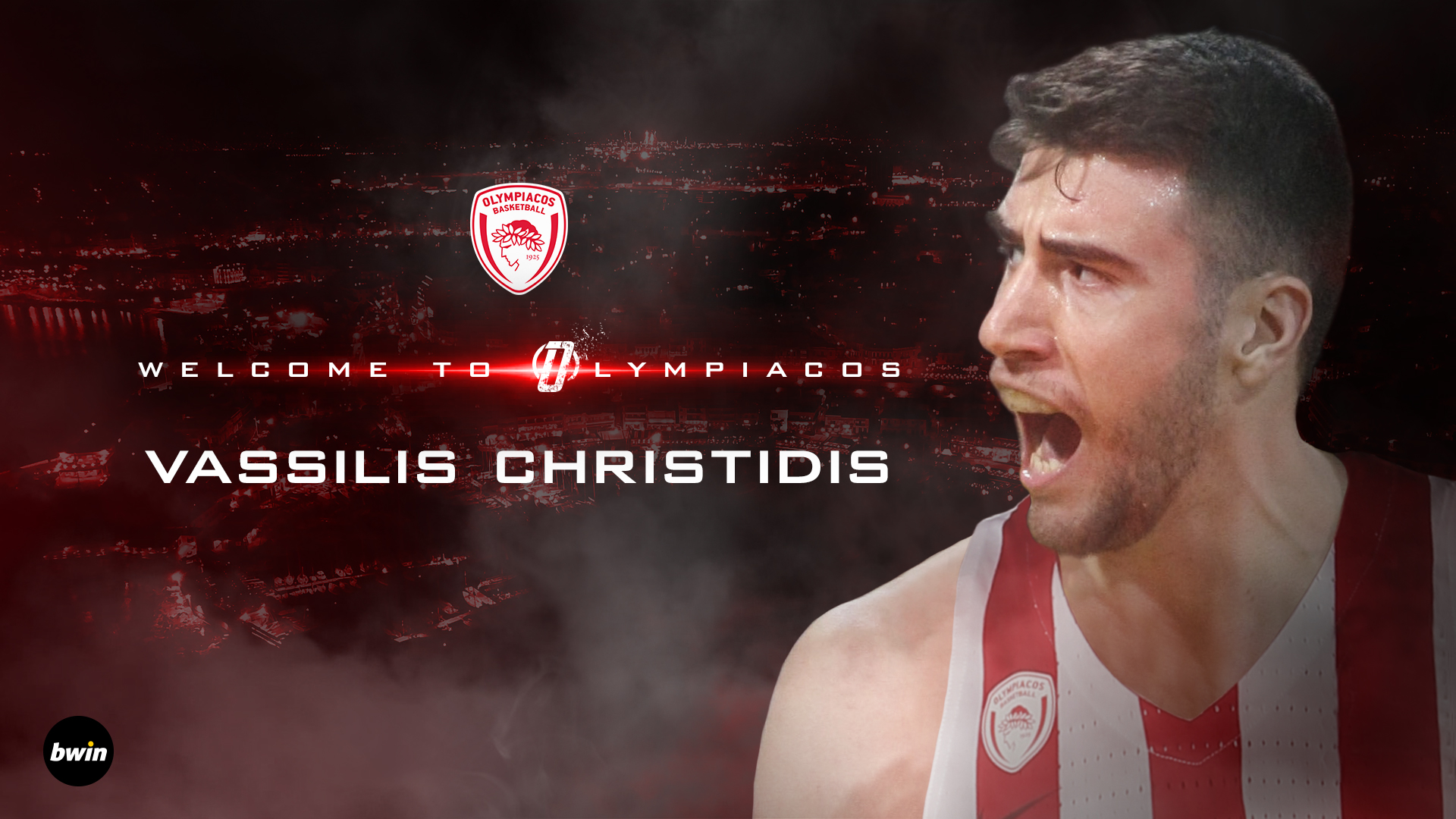 Christidis becomes a 'red'
Olympiacos BC has acquired Vassilis Christidis. The 21 year old center has agreed to a three-year deal with our team.
Who is Who
Born: 10/07/1998
Height: 2.08m.
Position: center
Former teams: Mandoulides, Aris
Accolades
Golden medal with the U18 National team in the 2015 European Championship
Golden medal with the U20 National team in the 2017 European Championship
Stats
In 20 games for the Basket League during the 2018/19 season, he averaged 5:34'', 1.8 points and 0.9 rebounds.