'Cruised' through Istanbul!
Olympiacos beat Fenerbahce in Istanbul 93-73, for the 22nd round of the Euroleague and remained at the top ranking spot.
The 'red & whites' played a perfect first half! The put pressure in defense, kept the Turkish team scoreless for almost five minutes (2-8 at 5') and relying on their superiority at rebounding (5-170, but also their good percentages from the perimeter (6/9), got to built a 14p. lead (10-24). They did not stop there though… Relying on a consistently seminar worthy defensive game and with Giannoulis Larentzakis and Kostas Papanikolaou spearheading the offence, they increased the distance even further (26p., 23-49 at 18') and closed the first quarter at +21 (30-51).
In the second half, Fenerbahce seemed willing to put pressure in the defense and fight for the upset, however, the 'red & white' defense and an excellent Isaiah Canaan from the three point line did not leave them any room to do that (+29, 46-75 at 29'). The hosts did not leave the fight though and with a rain of threes closed in at 13p. (66-79 at 35'). Olympiacos was quick to respond the same way… Thomas Walkup, Shaquielle McKissic and Kostas Papanikolaou found target from the perimeter, the difference went up to +23 (66-89) at 38' and the victory was decided once and for all…
The quarters: 10-24, 30-51, 51-77, 73-93
* Giorgos Bartzokas did not have Kostas Sloukas and Alec Peters available for the rotation.
* Scottie Wilbekin was ejected with two technicals at 15' .
FENERBAHCE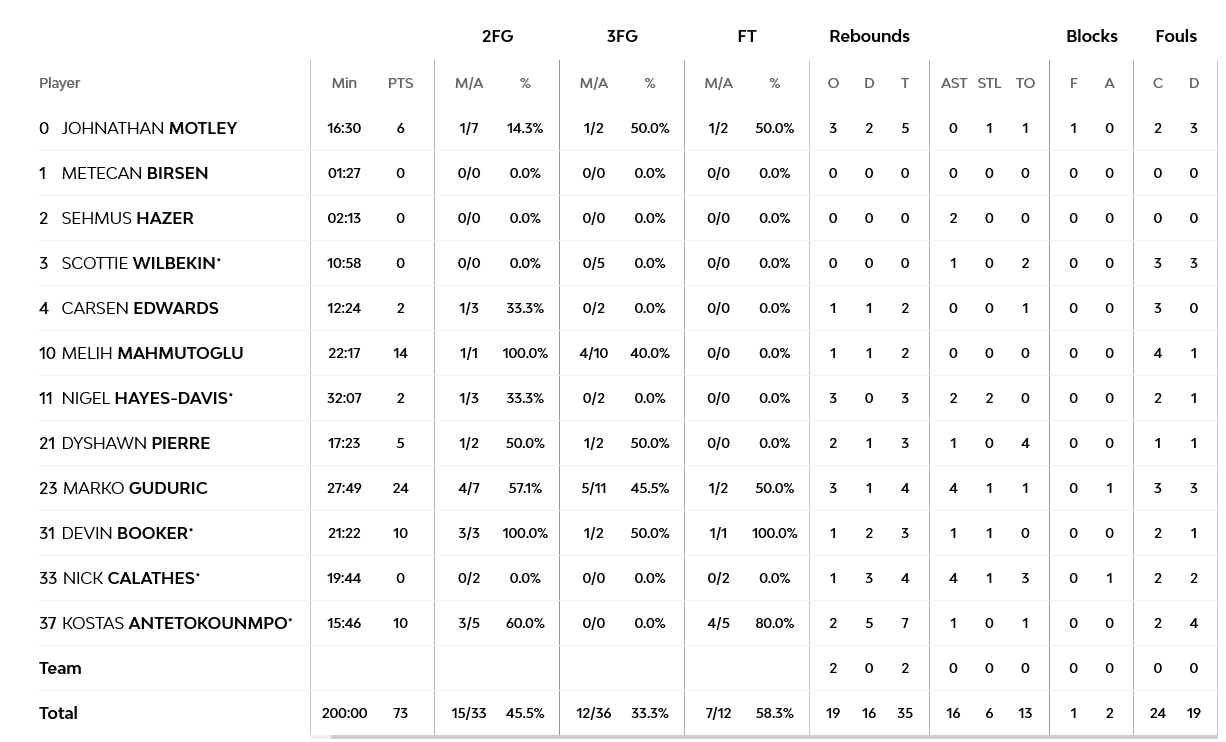 OLYMPIACOS