«Subdued» Real and climbed at the top!
In a packed SEF, Olympiacos beat Real Madrid 73-60, for the 20th round of the Euroleague and hence climbed at the top of the ranking ladder.
Relying on their good perimeter percentages, the 'red & whites' got a +6 lead (14-8) at 5', but Real, at first with Tavares and then with Hanga and Hezonja, turned the tables and got ahead 19-20 at 12'. Olympiacos however reacted on the spot. Continuing with betting on their defense and with Shaquielle McKissic and Thomas Walkup running point, they regained control and closed the first half at +8 (36-28).
In the 3rd quarter, Olympiacos got to also up their offensive performance. They moved the ball, found solutions mainly with Sasha Vezenkov and with a three by Isaiah Canaan, they found themselves at +12 for the first time in the game (52-40) at 28'. From there on, any effort Real made to return to the game fell through the cracks. Everyone that got to play did an excellent job defense wise, although a special mention is due for Tarik Black, who got to absolutely restrain the guest's main asset, Walter Tavares. At the same time, Kostas Sloukas, Shaquielle McKissic and Tarik Balck saw that they increased the lead to 15p. (69-54 at 38'). The game had already been decided, but Olympiacos continued fighting with the same intensity and got the win with characteristic ease.
The quarters: 19-15, 36-28, 54-44, 73-60.
OLYMPIACOS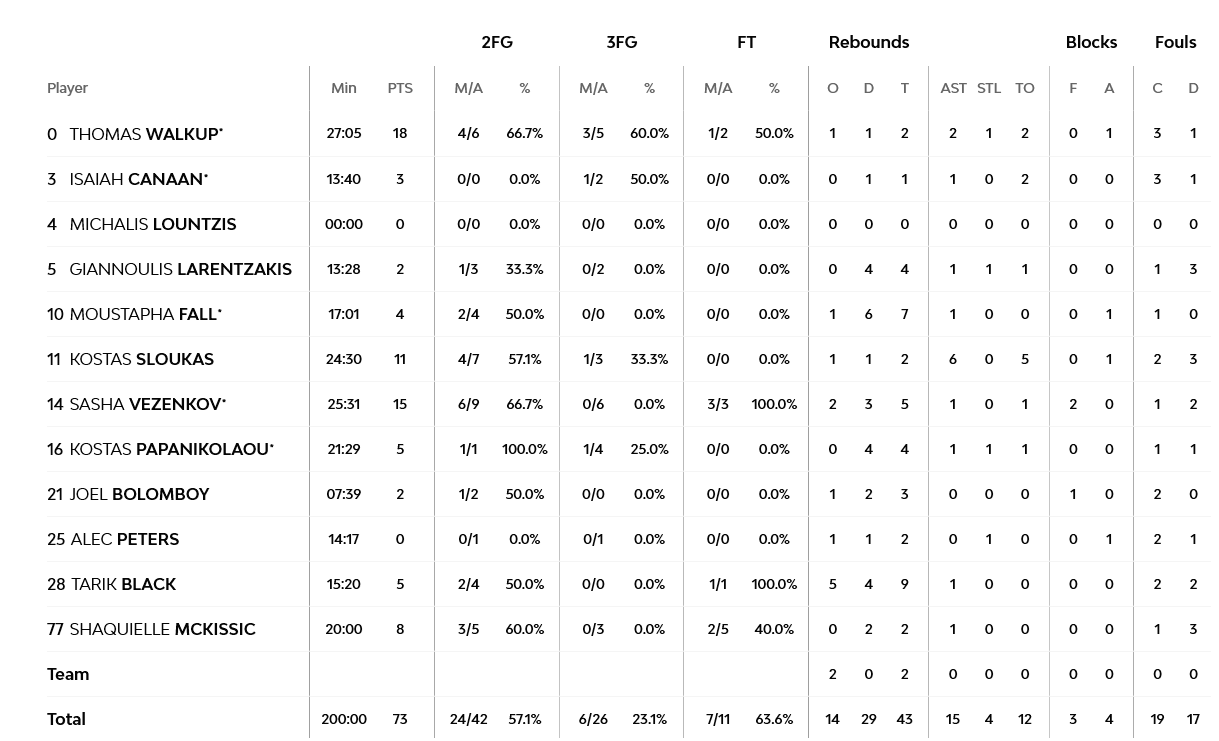 REAL MADRID