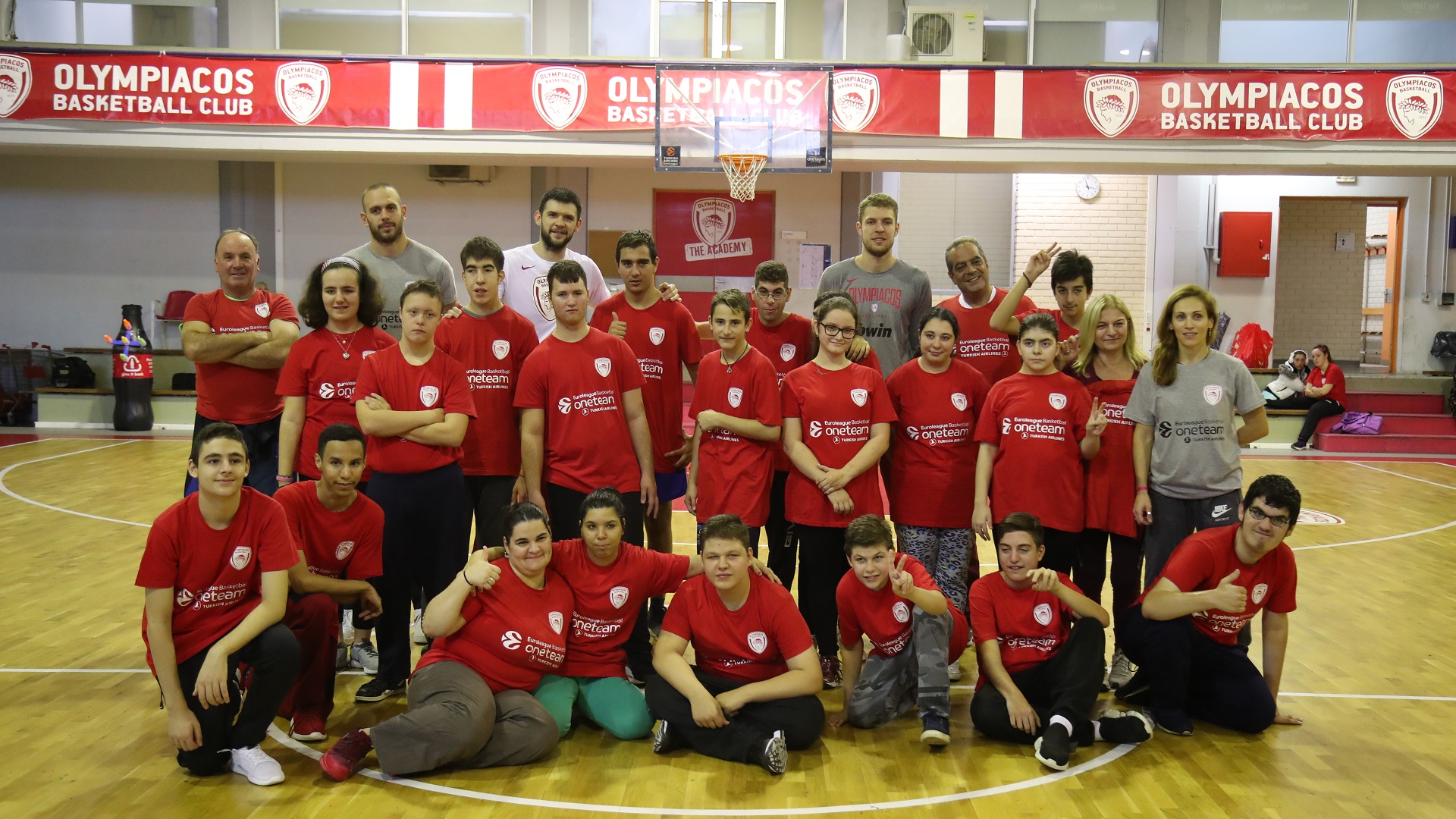 OneTeam Best Program: 2nd place for Olympiacos!
One more achievement for our team! Olympiacos BC has won the silver medal for the OneTeam Best Program of 2019-20!
This is the second ONE TEAM prize that is added to the 'red' collection, since we had also won second place in the 2017-18 season.
This season the family of the Euroleague Social Responsibility Program has grown, since Olympiacos BC has 'run' – even during the quarantine due to the COVID-19 pandemic – two simultaneous collaborations: with the girls from the LIFE EVOLUTION Institute (initial donor the Stavros Niarchos Foundation) and the Special Schools with students from two Piraeus Professional and Skills Training Workshops.
Kostas Papanikolaou and Sasha Vezenkov are the Olympiacos' Ambassadors with the ONE TEAM program, while the program is run by Penny Jovanovic and Nikos Kampouris.
"We feel extremely fortunate that we have been running such a significant project in collaboration with the Euroleague, which aims to help the sensitive groups of our society" Ms. Penny Jovanovic commented and went on to say that "it's an honor to be receiving yet one more trophy as a recognition of the value and importance of the ONE program. We draw strength from it, as well as from our athletes responsiveness so as to continue our efforts with the same levels of intensity. Congratulations to all the teams for the excellent work they've been doing even during these challenging times for humanity".
First place was awarded to Anadolu Efes and 3rd to Olimpia Milano.
Our sincerest congratulations to all the teams participating the program for a job well done!!!
#WeAreAllOneTeam