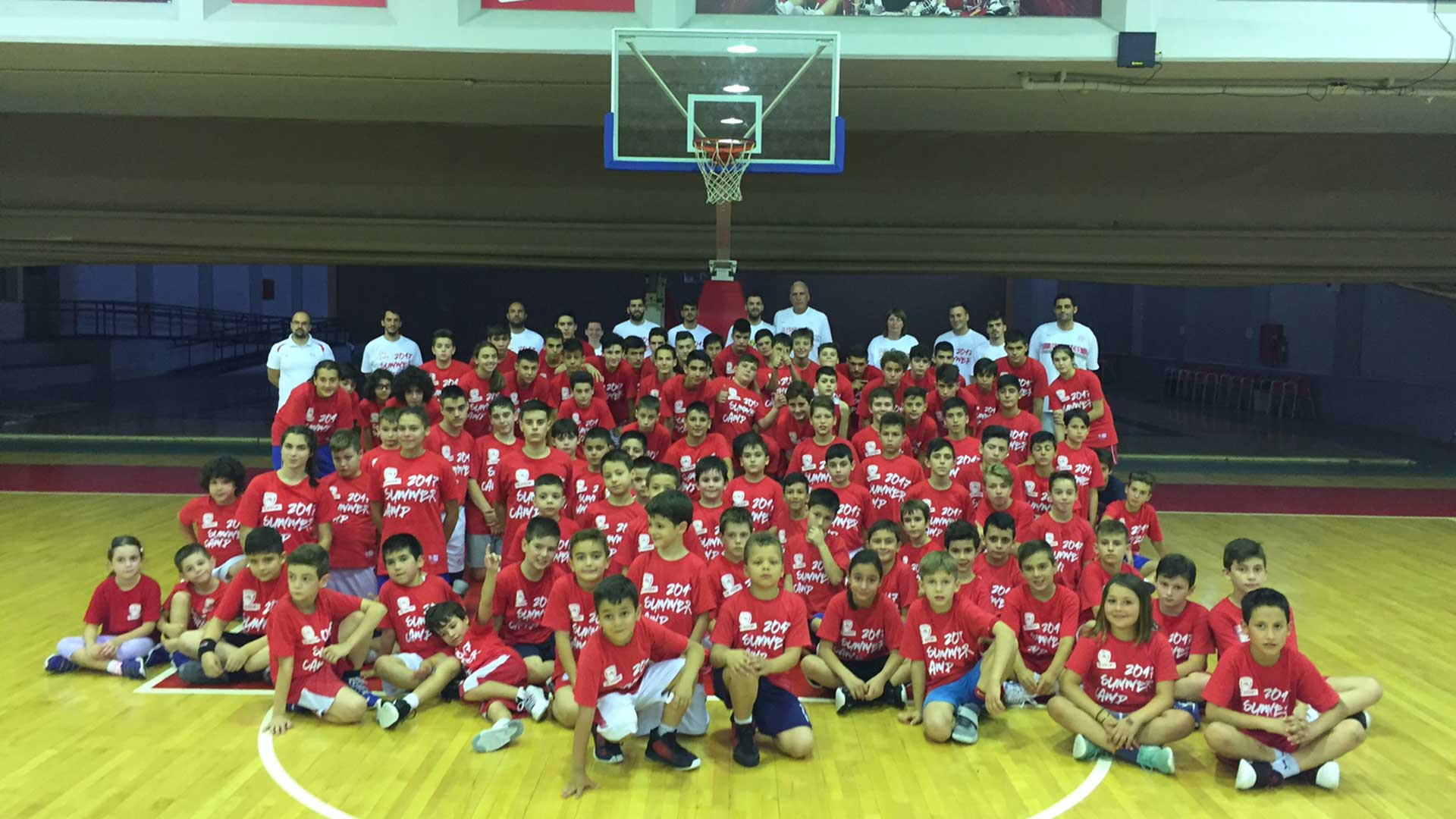 Vangelis Mantzaris at the «red» Summer Camp (Pics)
One more surprise was awaiting for the young boys and girls participating the Summer Camp of the Olympiacos' Academies.

After Milan Tomic, Vangelis Mantzaris went to the Peace and Friendship Stadium to talk with the kids, take pictures with them and sign autographs.

The first part of the Olympiacos BC The Academy 2017 Summer Camp ends Friday, while from Monday, June 26 through Friday, June 30, the second part will be taking place. For more info, you can call 210-4833283.