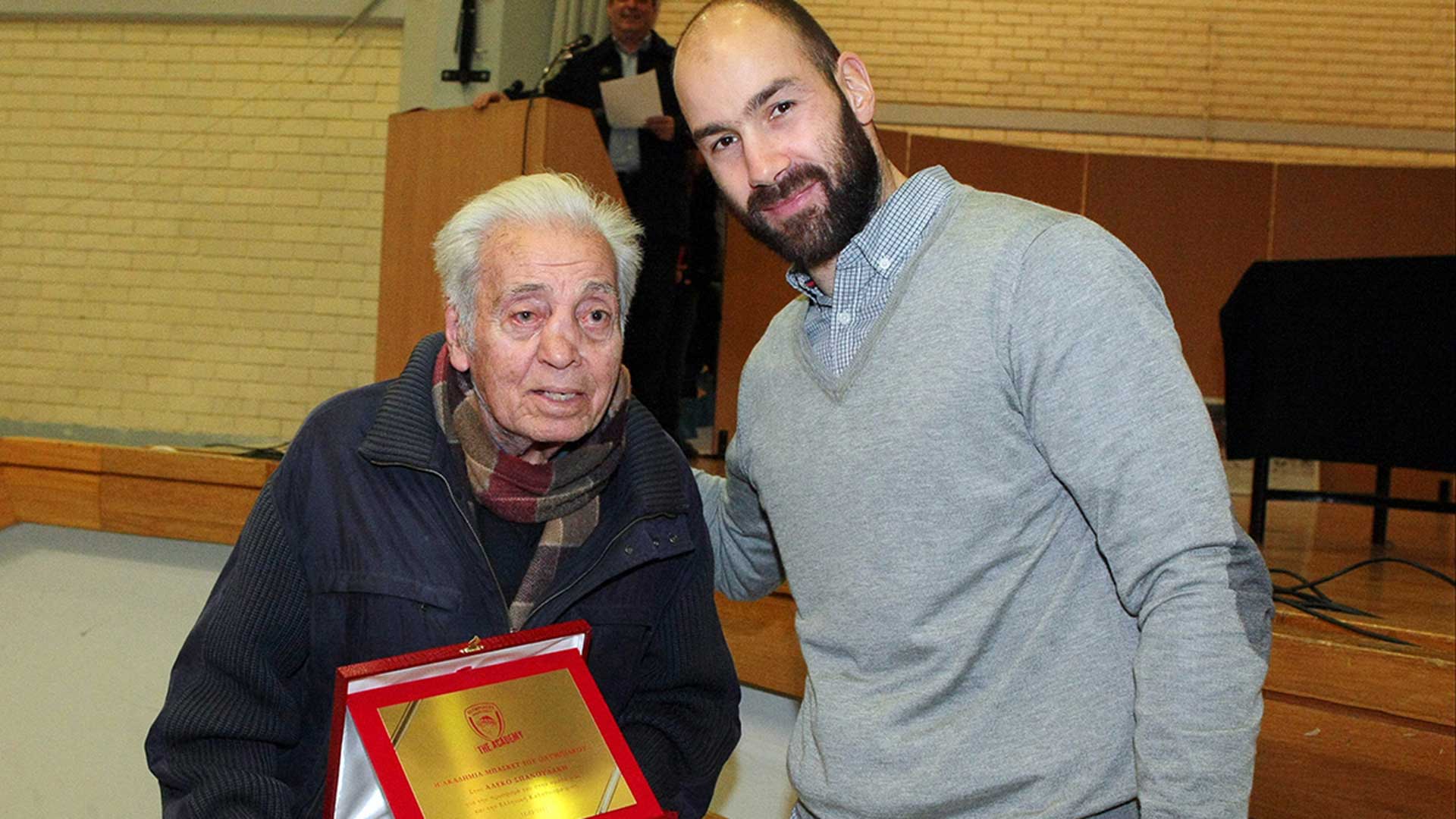 The New Year's celebration of the Olympiacos Academies
In the "Melina Merkouri" hall of the Peace and Friendship Stadium the Olympiacos Academies had their New Year's celebration last Saturday, in the presence of the many important athletes, veterans, coaches and 'reds' executives as well as Greek basketball personalities.
The kids and junior teams of Olympiacos were originally recognized (by the Stadium's President Mr. Ioannidis and Milan Tomic respectively) for their last season's route in the local championships, while 5 separate awards were given next.
The Director of the Academies Nikos Kerameas paid tribute to James Neismith who invented our beloved sport in the face of the YMCA basketball museum Mr. Giorgos Bousvaros.
Then it was time for the Greek basketball 'patriarch'. Young Fedon Mathaiou, grand son of the late Olympiacos legend Faidon Mathaiou, received an award in the memory of his grand dad presented by Petros Chatzikostas.
The third award included to Olympiacos' legends. The captain of today's team, Vasilis Spanoulis honored to captain of the team that had won the two first Championship titles of the team, Alekos Spanoudakis.
For the 30 years celebration from winning the Athens Eurobasket 1987, Giannis Sfairopoulos offered an honorary award on behalf of the Olympiacos Academies to Argyris Kampouris, who had sealed the first huge success of Greek basketball with his free throws.
Finally, the ESKANA President Mr. Lymperatos, presented our team captain Vasilis Spanoulis with an award for his tremendous achievements. His wife Olympia Chopsonidou as well their three boys were by his side upon receiving it.