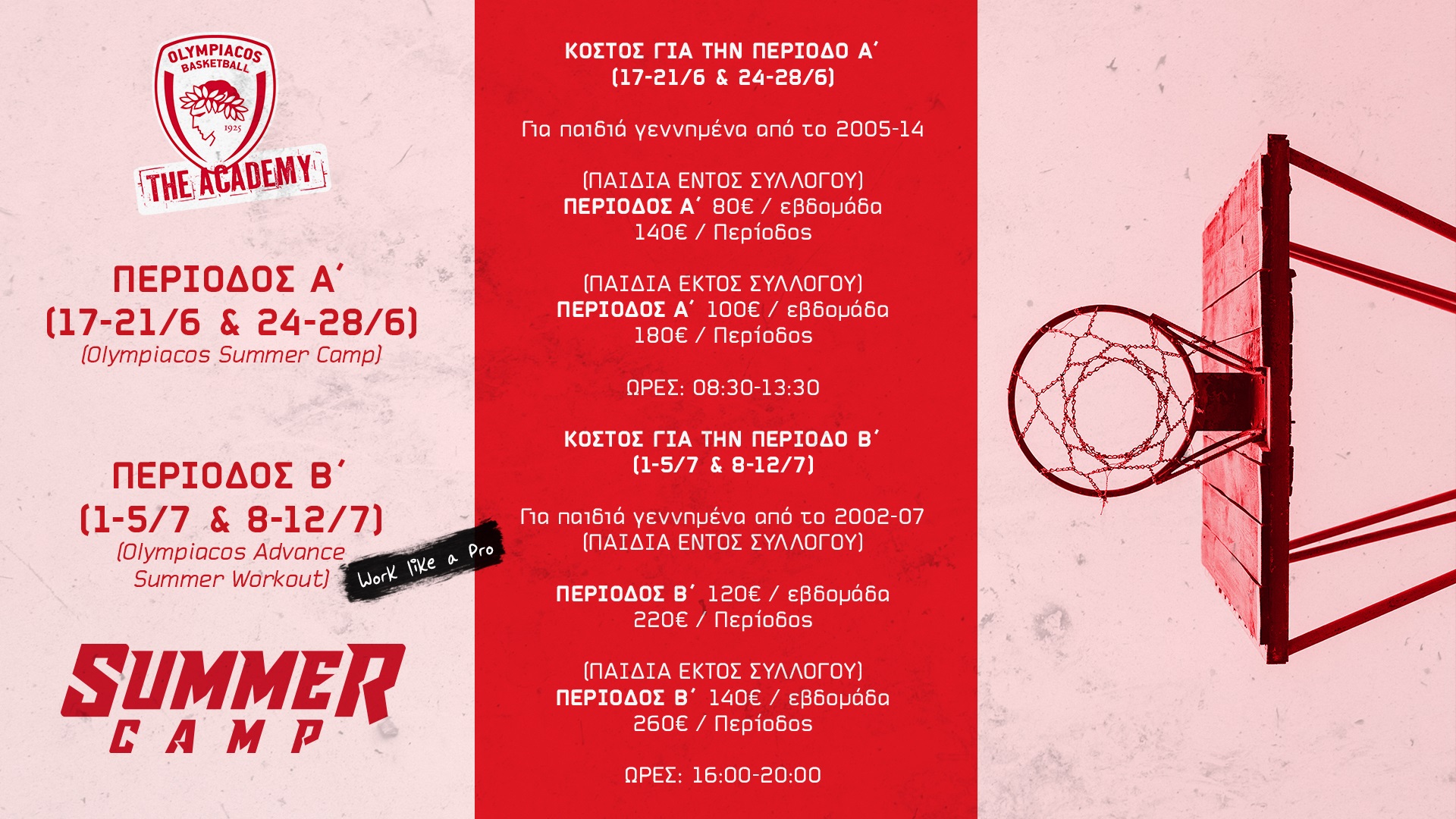 Olympiacos BC The Academy: Summer Camp 2019!
The Olympiacos BC Academies organize the "2019 Summer Camp" for kids aged 5 to 17.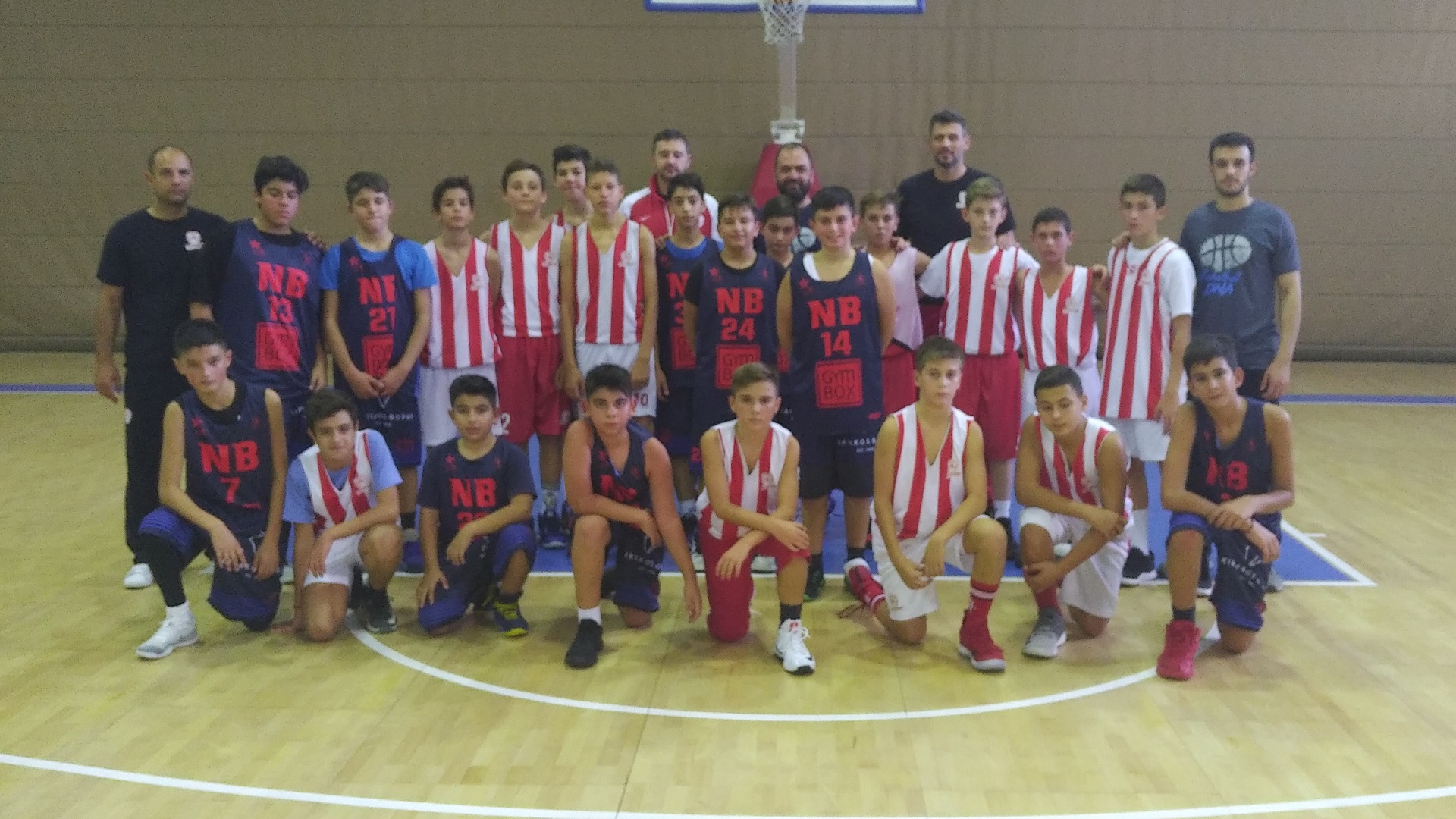 From theory to action!
Theories are worthless if not practiced... That's why our Academies coaches, led by Dimitris Tsaldaris and Nikos Barlos, saw that the prospective "red" players played a series of friendly games against Navarhos Votsis, a Thessaloniki based club, and seven Doukas junior teams!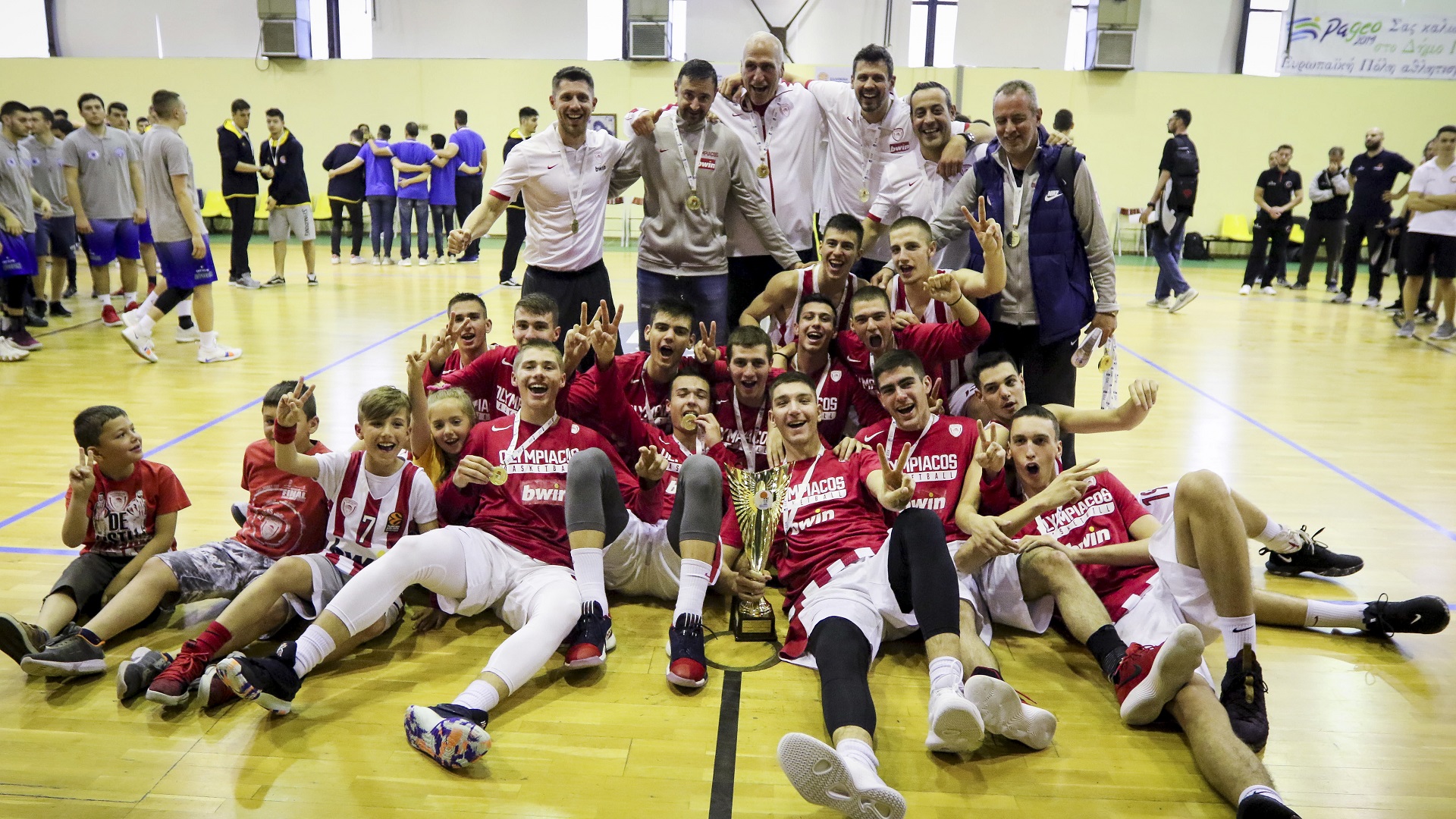 Back to back Greek Championship for the Olympiacos' Juniors!
Olympiacos beat Aspida Xanthi 89-47 and won the Greek Championship title for the second consecutive season!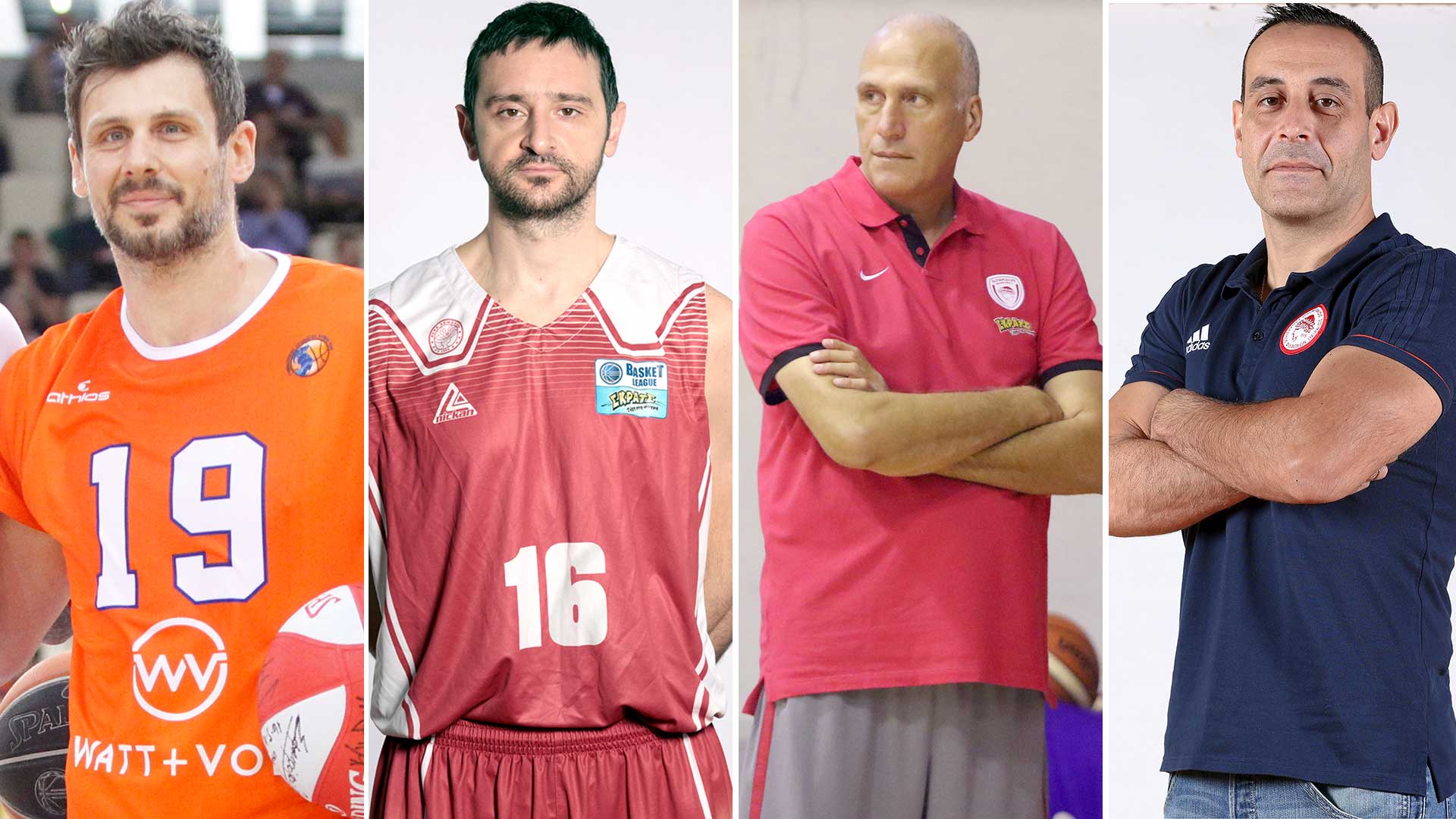 A new page with Tsaldaris and Barlos
Olympiacos BC announces the beginning of its collaboration with Dimitris Tsaldaris and Nikos Barlos who will be heading the Olympiacos development program and all of the developmental competition teams.