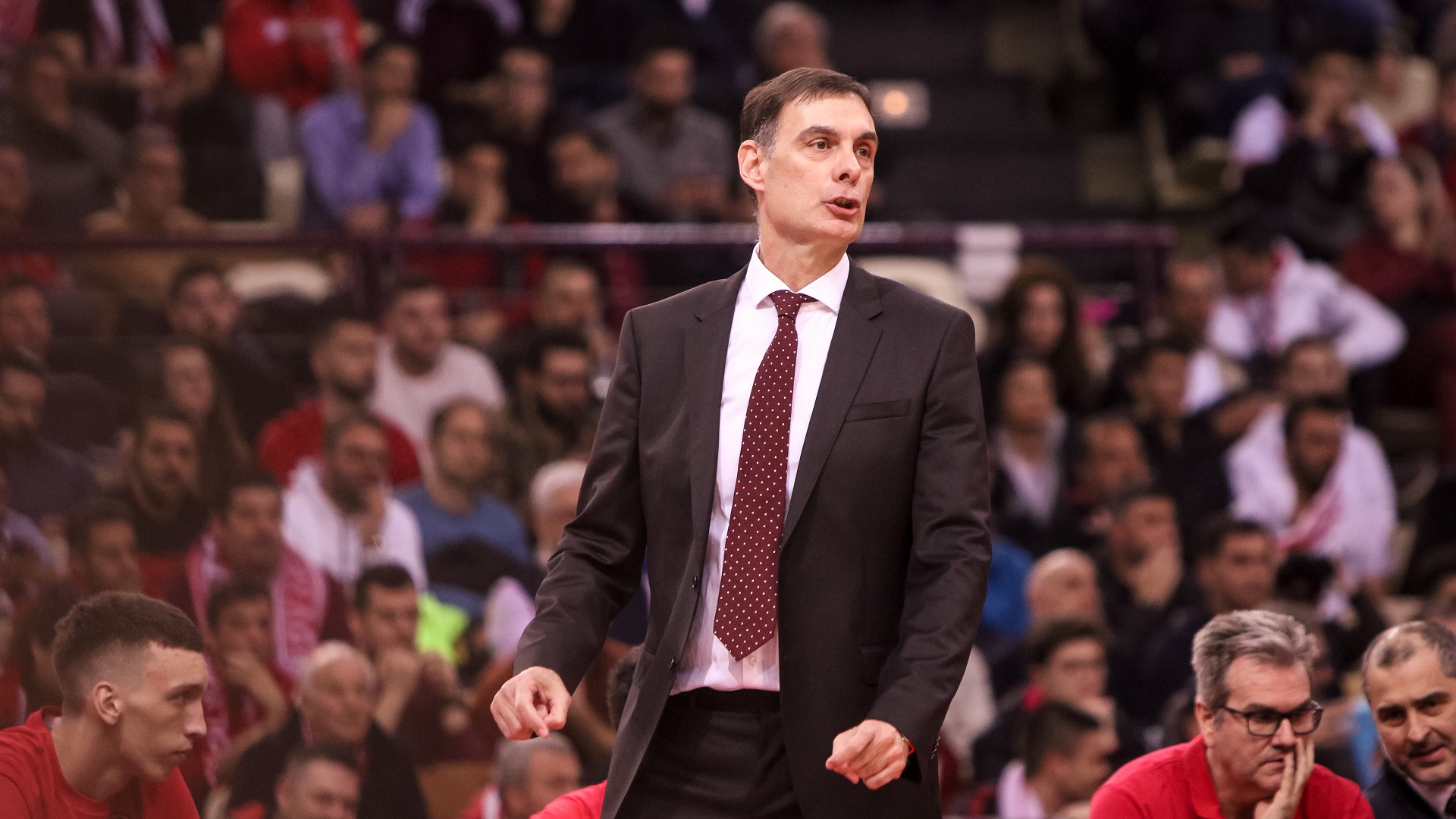 Bartzokas: «I want to see how my team will react on the court»
The time has come! Olympiacos BC is playing against Villeurbanne on Tuesday (15/09, 17:30 CET) for the 1st day of the «We're Back - Preseason Tour Valencia».
George Bartzokas, head coach
"We are excited to be back, although it is a strange situation. Personally, I have a special interest and curiosity to see how my team will react on the court to what we worked on during the preseason preparations. We should keep in mind that Olympiacos has nine new players, including Charalampopoulos, McKissic and Ellis, who played just one or two games the previous season. We have a long way to go until we become solid and homogenous as a team. I am sure that the tournament will help us a lot and will show us how to work even harder in the right direction."
Sasha Vezenkov, forward
"Tomorrow is the day we've all been waiting for. Unfortunately, things have changed, but still we are really happy to be back in action. We are trying to get into our stride and be as ready as we can be for our first official friendly game for the new season. We are happy to be back on the court. As I said before, the circumstances have changed, but we have to adjust. At the end of the day, we do what we love. We all want to play in crowded stadiums, but the situation does not allow something like that at the moment. We have to do it step by step. We must follow the health protocols, have personal responsibility, and then I hope that soon fans will fill the stadiums."
«We're Back» - Preseason Tour Valencia
15/09
Villeurbanne – Olympiacos Piraeus 17:30 CET
Valencia Basket -FC Bayern Munich 20:00 CET
16/09
Third place game 17:30 CET
Championship game 20:00 CET