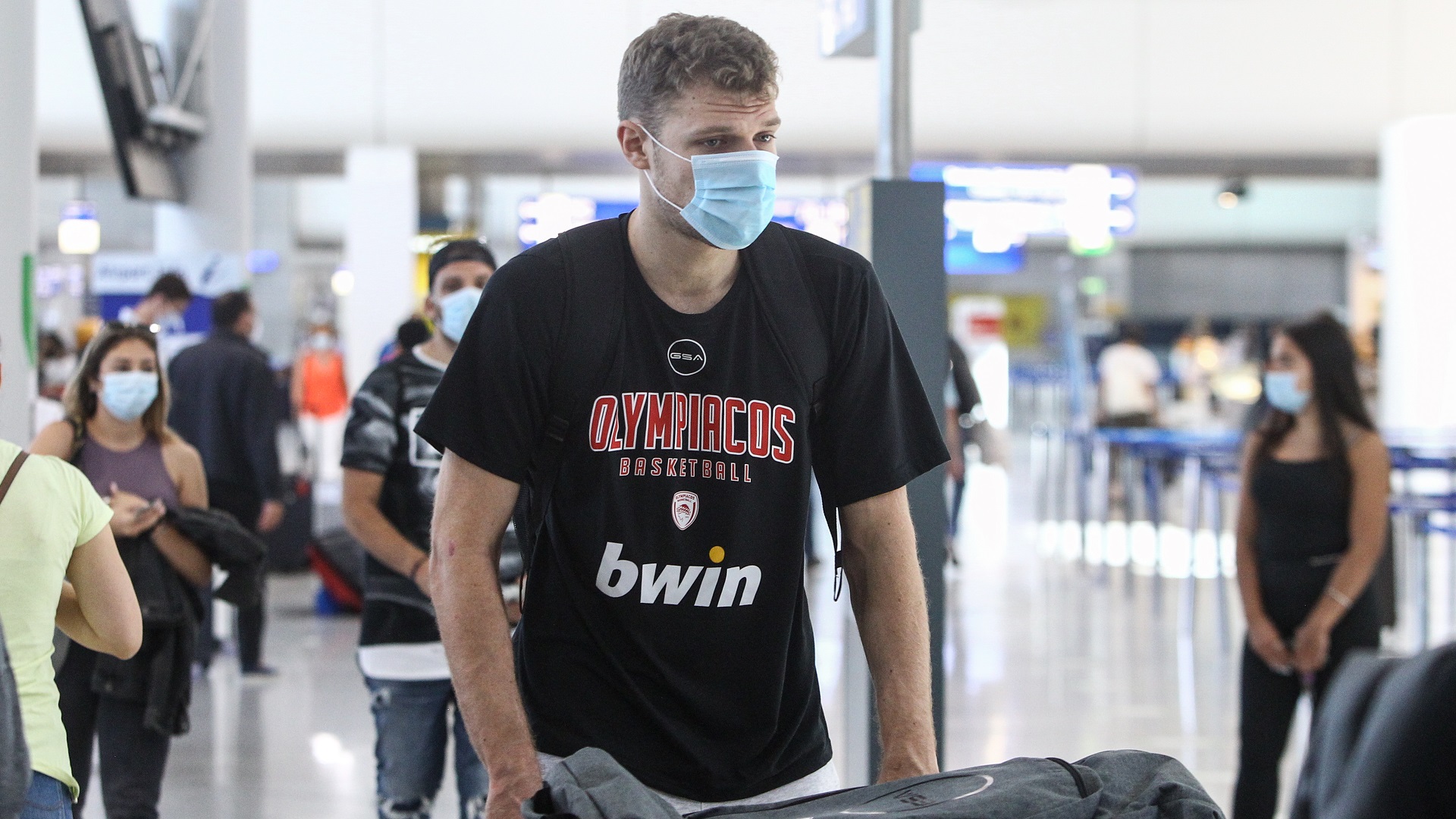 Vezenkov: «We have an opportunity to check our readiness levels» (pics)
Friday morning (September 11), the Olympiacos delegation flew to Spain, where they will be playing a friendly game against Valencia and will be participating the "We're Back – Preseason Tour Valencia".
Hassan Martin traveled with the team since he has overcome the problem he was faced with a few days ago (hymenitis of the right ankle), while Alexandros Nikolaidis and Vassilis Christidis remained in Piraeus.
Sasha Vezenkov talked about the trip to Valencia and what the team expects to gain from it. "We are going to gain feedback and play strong teams. We are going to be able to check our readiness levels only twenty days before the Euroleague is set to begin, and also test all the things that we have worked upon during all that time" and went on to say: "We are gradually finding the chemistry required for that specific period. We have played two friendly games against Iraklis and now we are going to be playing Euroleague teams. Like I said before, it's an opportunity to test where we are. The new players have been acclimated, so we are a good team and it only remains that we show that on the floor".
Asked if he thinks that the team is missing something, the 'reds' forward replied: "We'll see if something is missing. Up to now the team is homogeneous, we have chemistry, all the guys are very good personalities, so we are trying to assimilate what the coach has been asking us to and I hope we are ready for the first game".
Finally, when asked to comment on the new global reality that the coronavirus has enforced, he said: "It's a matter of personal responsibility to watch ourselves when also off court. As for the trip, I hope we get back the way we are leaving, that is we all get back healthy. It's something that we have to deal on a daily basis now and there's nothing more we can do except for being careful and maintaining a positive attitude that everything's going to be fine".
12/09
Valencia – Οlympiacos 19.30
«We're Back» - Preseason Tour Valencia
15/09
Villeurbanne – Οlympiacos 18:30
Valencia – Bayern 21:00
16/09
3rd place final 18:30
Final 21:00
For photos from the teams departure to Spain click here...