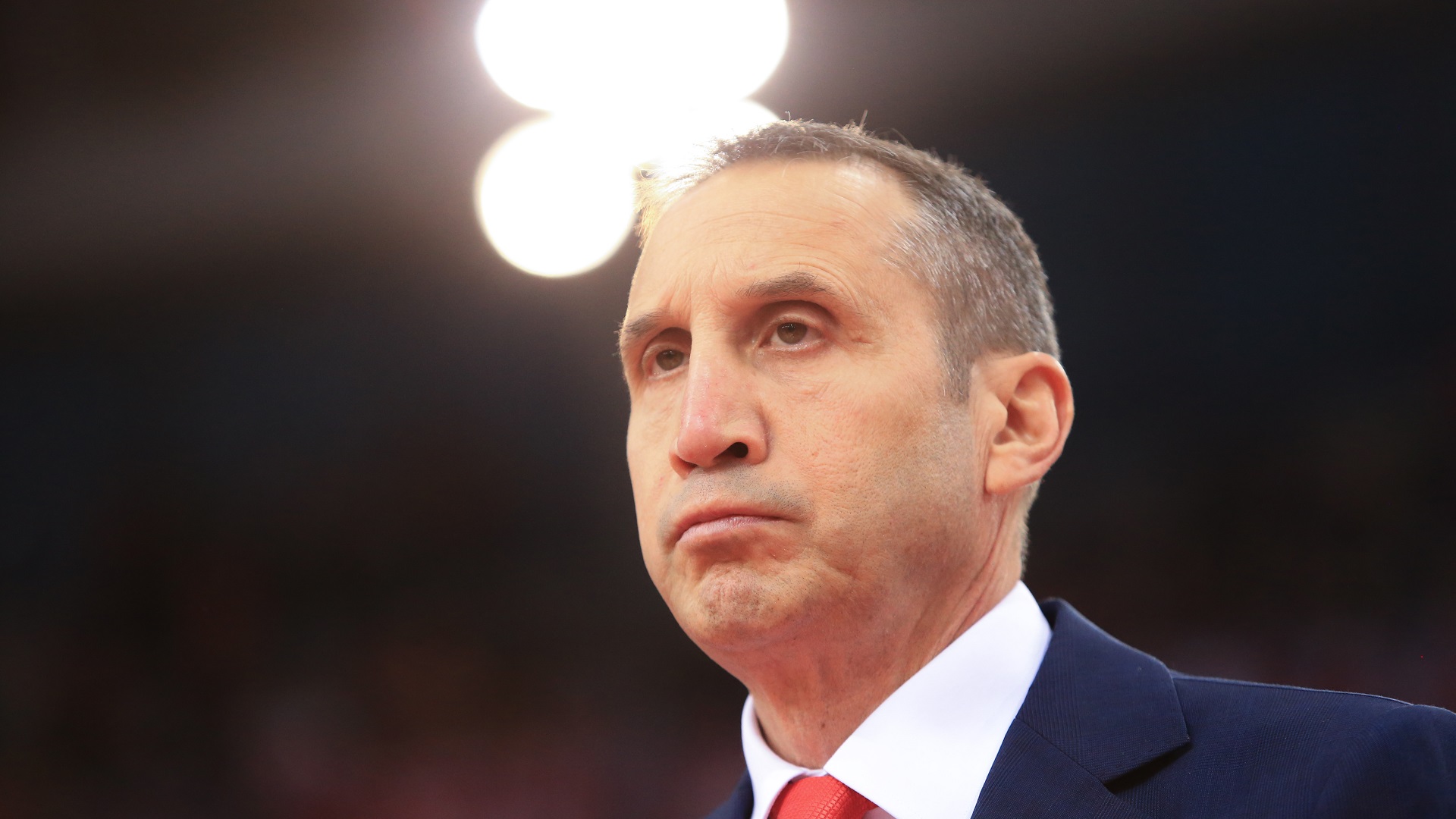 Blatt: «We want to come back» (vid)
The first official practice session for Olympiacos in view of the 2019-20 season took place at the SEF Thursday evening (August 22), and the 'reds' coach, David Blatt, was clear on the target from the start…
"The good new is that we have the chance to make a come back and be a great Olympiacos, just like the tradition of the team dictates", he stressed. "The many new faces and a reason that we are excited for the season and that we have brought in some very hungry, talented and energized players, that I believe are going to make a big difference to us. Of course, we maintain some great and famous players from last season, that are certain to set the tempo for this team".
Asked on whether the team's preparation is going to be impacted in a positive manner or not from the fact that the team is only going to be playing one game a week, that for the Euroleague (and two in some cases), he said: "I'm not sure I have the perfect answer for you. It's something new and different, that we are going to be trying and I believe that it will actually work in our favor, because we are going to have more time to prepare, as well as rest… As we move on, we'll be seeing how we are going to make it work for us".
When asked to comment on the previous season and if it's an extra motive for him and his players, he stressed: "To be honest, many things happened last season, on and off the court. And sometimes, this is a useful thing. You need to learn from it, use it as a teaching experience and move on. Turn it into something positive".
He was then asked to determine this season's playing style for Olympiacos, with the undernote that last season he hadn't had the chance to see everything he had imagined on the floor. "I'm one of those people that don't particularly like to look back. However, until mid January, we had been playing exactly the kind of basketball I had wanted to see us playing. However, many things happened after that time and maybe we were side tracked. Nevertheless, give me a few days to see my team, see the new players and how well they fit together and then we'll be able to talk with more details in regard to our game style".

His decision to go public with his health problems a few days ago was a loud message to many different directions. And that had been his goal from the start. "When I decided to talk in public, that was what I was aiming for. To give a loud message. A message of hope, for people who suffer from physical or mental problems, that need to learn to live with these problems and move ahead. To preserve themselves and not be afraid to use other people's help. To continue their life in a good and positive manner. I don't know why, but I can't take out of my head a song I love. It's a song by Elton John "I'm still standing". And as you can see, I'm still standing. I'm fine and I want to spread the message that people facing any kind of hardship, can handle it and utilize it with the help of their friends and remain standing".
When asked if that particular song will be this season's soundtrack for Olympiacos, he replied: "I love this song and maybe yes… Let it be the soundtrack of the season! It's a good message for my team also… Being sports people and people that are in the limelight, we have the opportunity to chose to do that in a good and positive way, to impact other in a good and positive manner. I felt the obligation to do so and I think that we should all be feeling the same way. Use all this to help other people".
* Printezis, Papanikolaou, Milutinov, Kuzminskas and Koniaris did not attend the opening day practice due to be tied with their National teams.