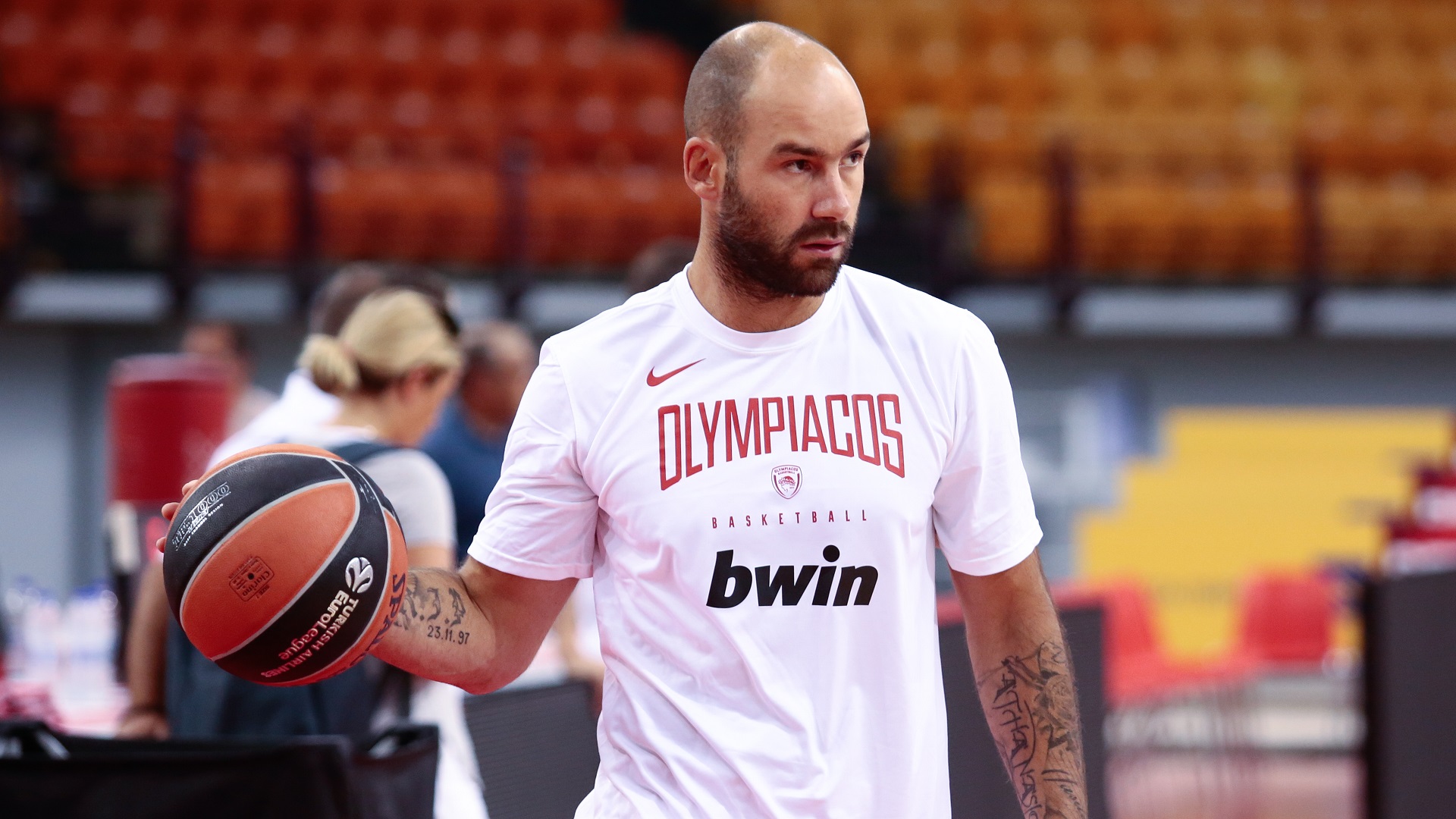 Spanoulis: «My motivation is to bring success for the team»
During the first official meeting in view of the new season, the captain of Olympiacos, Vassilis Spanoulis, talked about the difficult period following his serious injury, as well as about the train of thought that kept him strong…
"It was a tough season for both the team and myself. I went through a very difficult moment in my career. Maybe it was the toughest injury I have ever suffered. I had been blessed and lucky enough all these years that I've been competing to not have suffered major injuries. And then this happened. However, I believe that everything happens for a reason. My faith in God, my will to continue playing at the highest level, to compete and my motivation towards succeeding were the things that kept pulled me through and I'm here right now", V-Span said.
His comments on the new roster: "It's a completely new team. Many new players have joined us. I wait to see how it's going to bond on the floor. It's crucial that we get to know one another through practices and friendly games, come together as a team and understand our roles, so that we can move ahead in the best possible way. Some of the guys are experienced, others are talented but without significant experience. We have to put all of these on the floor, as well as during the time we spend outside of it and build a good and competitive team".
Discussing the fact that he and his team mates are only going to be playing for the Euroleague from that point on, he commented: "Each situation you find yourself in, you have to be able to deal with. We will be playing for the Euroleague. All games are very strong. We shall have to adjust and each one of us should be giving their best. We all have to adjust our bodies and lifestyle, so that the situation is the best possible".
On whether what happened last season give them extra motivation in view of the upcoming one, he stressed: "Each one of us has their own motivation, collectively and individually wise. The team always wants to be leading. We did not make the final four these past few seasons. We did not make the TOP-8 last season and this was a first one for the team and all of us as well. We definitely want to return to succeeding".
'Kill Bill' is expected to demolish one more record this season and become the top scorer of the Euroleague. Nevertheless, this projection is not an extra boost for him, because, according to his own words… "No, that's not a motive. My motive is to bring success for the team. That's a huge motivation that I have always had in my mind, all that time that I had been off. I was thinking about what it is a I can do better to help the team and how the team is going to get better. Now, if the record comes, then fine. It's not something I'm directly invested in. What I'm truly invested in is for us to be a good, competitive team that will be able to succeed".
About the new players that have joined the team, as well as about those who will not continue wearing with the red jersey, he said: "There's always a next day. First of all, we should thank the guys that had been here but left… Vangelis, Dimitris, Giorgos, with all of whom we went through so many good and great moments. We lived through some bad ones as well, we lived through everyday routine for so many years. Some new guys came. That's basketball and that's life. We all owe and I personally as the captain to help them adjust".
Finally, about coach David Blatt and this move to publicly acknowledge his personal health predicament, he pointed out: "It's a very difficult situation. However, the coach is a very strong person. He has proven that through all these years of his coaching career and he proves it in his daily life. He's an example to everyone who are faced with a health issue. To continue fighting and do what they love, without giving up".
Finally, he sent his message to the players of the National team, in view of the World Championship… "I wish they keep Greek basketball on a high level. We are all with them. We watch them and wish they succeed for them, but above all, for Greece. We have a very good team. We have Giannis, the NBA MVP, we have many good players. I hope everything goes well and that they remain healthy and have luck, because luck is necessary and we are all going to support them".