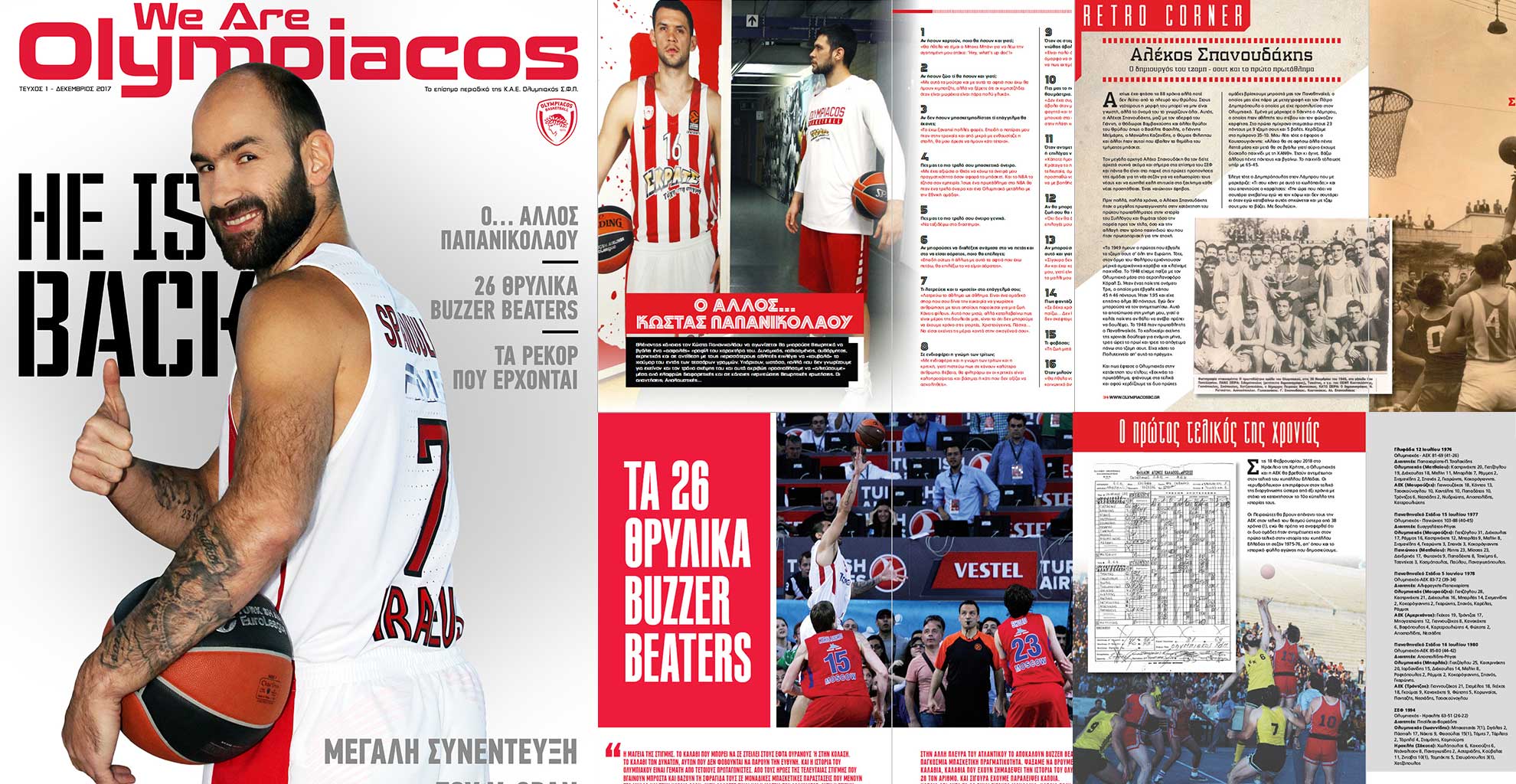 We Are Olympiacos magazine
The official OLYMPIACOS BC magazine is here and you can all scroll through our first issue.
The «We Are Olympiacos» is an e-magazine for the Olympiacos basketball team and will be published every two months aiming to become monthly and get a print edition as well in the future.
Τhe «We Are Olympiacos» is our new effort to offer the Olympiacos fans and all those that love this team a different approach.
What you get to read in our first edition:
The return of the captain and his first extensive interview following his injury. Vasilis Spanoulis talks about everyone and everything.
The legendary buzzer beaters. 26 unique buckets that offered unforgettable moments to the Olympiacos fans.
The … other Kostas Papanikolaou. Meet "Pap" through a different interview.
The coming records for Printezis and Sfairopoulos.
Retro stories with the legendary Alekos Spanoudakis and the first championship in the team history.
A close up to the Greek Cup final and photos from historic score sheets.
The Red Drops through the eyes of their coach.
Τhe Backstage from the team's Christmas video.
We went for shopping to the Official Center Store with Kim Tillie.
So, what is this pick & roll all about?
A photo story for the Olympiacos' academies facilities.

Scroll through the first issue.
https://issuu.com/olympiacosbc/docs/we_are_olympiacos_-_teyxos_1