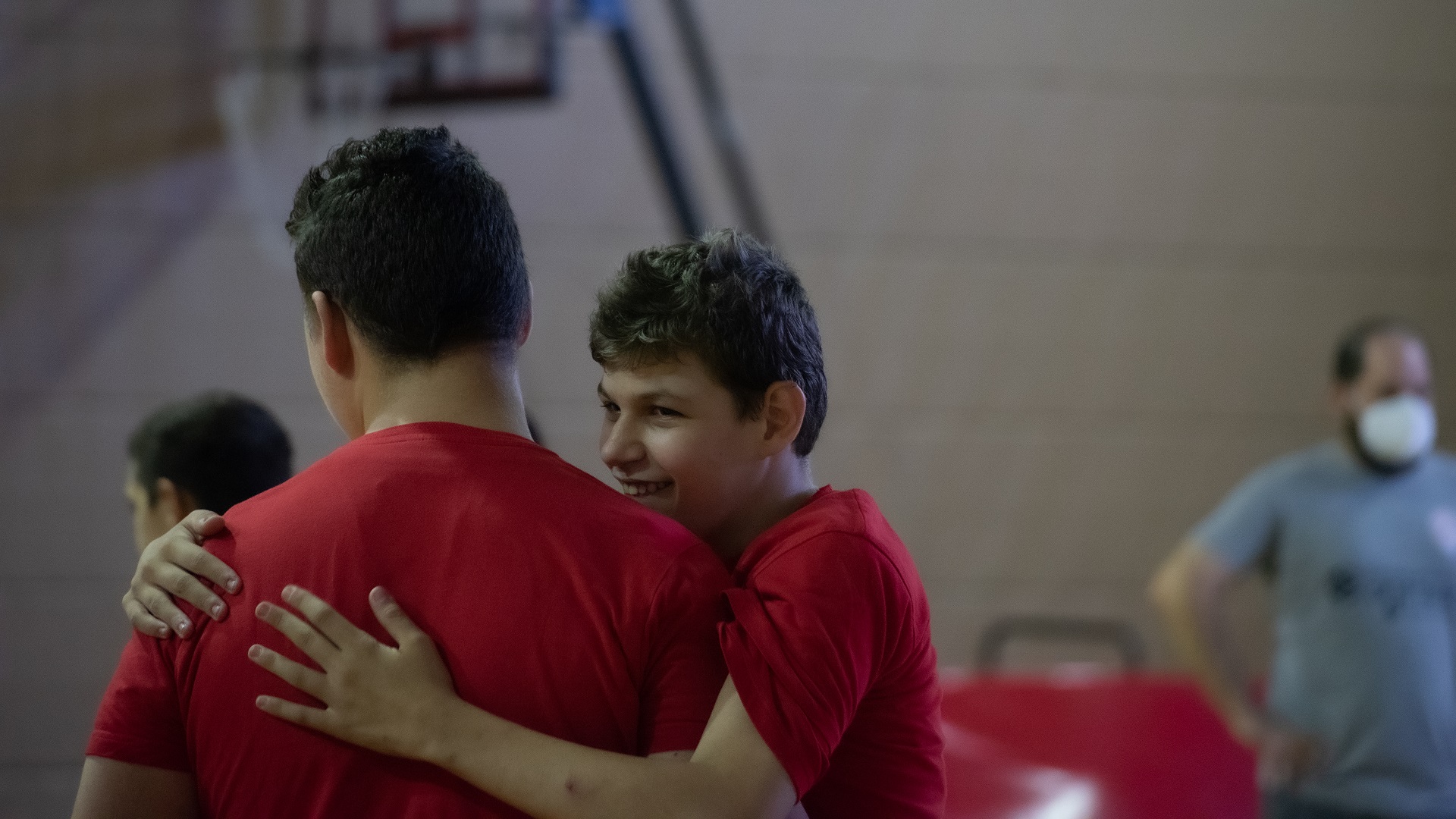 One Team: We are back! (pics)
The pandemic put a hold on One Team, but wasn't able to stop it. Euroleague's social responsibility program, which Olympiacos BC has been participating since 2012, has made a dynamic return.
During the first practice session of the 2020-21 season, athletes, coaches and our volunteers met – in an atmosphere of excitement – again, aiming to train, have fun and also learn.
Practices began with the students of the 2nd Professional Skills School for People with Special Needs "SPRING" – with which we continue our collaboration for a second season, while the students of the 1st Special Elementary School of Perama also joined the program.
The session's first name had the following motto: "Success begins and ends with Communication". The One Team coaches had prepared a program where through communication exercises our athletes got to realized the importance of understanding one another through mutual expression of thoughts and feelings.
It's also worth noting that Olympiacos continues to innovate, since for the second season in a row, a parallel collaboration with the "EVOLUTION OF LIFE" Special School is still active.